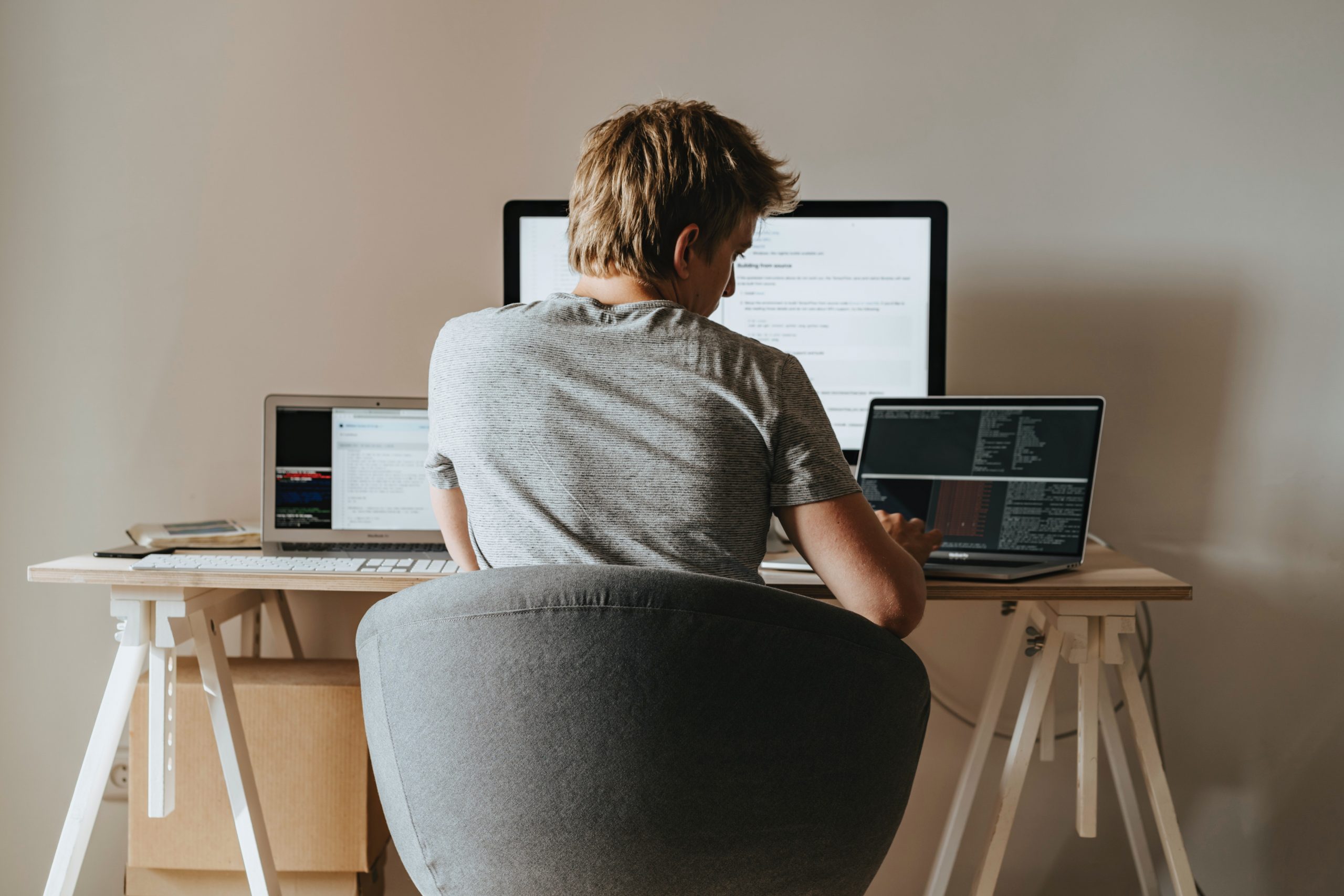 With the seemingly never-ending pandemic looming over our heads since the previous year, work-from-home has become a necessity. Using innovative technological devices and systematic applications, people worldwide are evolving with the demands of the 'new normal'. Working from home is not only the safer option but also an excellent opportunity to generate extra money. Online jobs help you settle in a self-made schedule, allowing you flexibility and mobility according to your ease. And 2021 has opened the door to a wide variety of real work-from-home jobs, which are easy-to-learn, well-paid, and sustainable. Let's have a look at some of the:
High-Paid Work From Home Jobs
Blogger
Blogging is an effective way to earn from home and requires as little investment as writing skills. Although, today, we see that almost everyone has become an online blogger, which has led to increased competition. It is why you need to choose a niche before you start a blog. You can write whatever you like, but you have to write what your audience likes if you want to earn from it. Search up and learn the insiders' insights like SEOs, link building, and other game-changing techniques to attract web traffic. And, don't expect hefty revenue until you've successfully targeted a loyal audience. Once you start blogging, don't give up – as it indeed takes time, but it can also help you earn more than a six-digit income if you are determined enough.
Virtual Assistant
Virtual assistant, also known as VA, is a highly demanded remote job in today's era. Every online entrepreneur needs a manager who can help in making their work easier. They can expect you to take over some administrative tasks like customer services, website editing, managing leads, organizing emails, etc. Since it is an online job, it requires you to be good at social media handling and managing advertisements. However, based on your level of expertise, you can expect payment up to $75 per hour – which means this work-from-home job can pay off your bills quickly.
Graphic Designer
Specializing in graphic designing has become easy with assistance available online and easy access to practical applications. It is a handy skill to have in the current era where businesses of all kinds are hiring online designers to create graphics for their websites. As a graphic designer, you can work freelance and take various tasks – from fancy logos to basic designs. Expertise in Adobe Photoshop and tools like PicMonkey or Canva can help you get relevant gigs quickly. From this work-from-home job, you can expect payment up to $50 per hour.
Transcriptionist
If you have a good understanding of the English language and notice small details, then being a transcriptionist is a great opportunity. This job would expect you to transcribe voice recording or video into typed words. Your employer would use these materials for training and marketing process, but many people know this term in association with the medical world.  A medical transcriptionist use doctors' recording to write up medical reports. This job promises a pay of $25 or more per hour.
Online Tutor
Teaching online is a great way to expand your career in education and polish your tutoring skills. But most importantly, it is one of the highest-paid online jobs and allows you to create global networks. Many parents are looking for tutors of normal subjects for their high-school or middle-school children. But many professional companies link you to students looking for specialized teachers for a particular course or language. Depending on your skills and educational background, you can earn up to $80,000 annually.
Proofreader
If you like reading and have an excellent eye for detail, then you can opt for proofreading from anywhere around the world. It is one of the most relaxing and flexible jobs, as you get to decide your work hours based on your comfort. As a proofreader, you'll have to check through several written contents like blogs, books, or even professional documents like court reports. This job can be quite a time-taking and needs a lot of attention to more minor details, but you can expect $50,000 annually if you work full-time.
Voiceover Artist
Voiceover jobs have been a go-to for almost everyone who has an interest in theatrics. And fortunately, it now becomes a prevalent online task requiring remote working. Hence, if you want to get paid for talking, then this is the one for you. As a voiceover artist, you will have to dub radio and TV commercials and ads from online applications like YouTube. Depending on your skills and expertise, you can earn up to hundreds of dollars per hour from this simple job. And if you are good enough, you have a chance at becoming famous for your voice too.
Professional Video and Audio Editor
Since the scope for video marketing is expanding, the professional requirements for video and audio editors are also increasing. Businesses are hiring remote editors to work on their videos and make them catchier. Hence, having basic editing skills and expertise in related tools or applications can get you a few good gigs. Unlike music or light director, you do not have to spend the day on set with the crew. Instead, you can efficiently work from home to edit the video according to the requirements. You can expect up to $40 per hour for a gig of video editing.
Virtual Bookkeeper
Many small businesses do not have a large enough enterprise to house a bookkeeper, and they opt for online accountants to do this job. Hence, if you have enough knowledge regarding account ledgers, keeping financial records, and producing analytical statements, then you can work as a virtual bookkeeper. These jobs can require some overtime hours, but they pay you for that, and they will only expect you to work from home. The median and average annual pay for a job like this is around $45,000.
Call Center Representative
Businesses are rapidly moving towards online operations and hiring employees who can work remotely. They also need representatives at the call centers who can take calls at any work hour and provide efficient customer care. They will ask you to download a corresponding software application that allows your management to supervise you. With good enough expertise and skills, you can expect a payment of more than $30,000 annually as a call center representative.
Conclusion
Technology is advancing and slowly taking over all manual activities, which is why many of these jobs can become redundant in a decade or so. It is why it is better to make use of them before computerization takes over these tasks. But worry not, because as the world progresses, it generates newer and better opportunities for online jobs, so gaining such skills would always come in handy.