Mixer may have been one of the best things to have happened to the online gaming industry. To gamers and online streamers, it was perhaps one of the coolest things to have happened to the online gaming industry and a brilliant platform for online streamers to connect with their followers and viewers.  What made Mixer a class apart was its use of the "Faster than Light" streaming protocol which narrowed down the delay between the original broadcaster and the viewers to less than a second; something which neither Twitch nor YouTube gaming has been able to do, to this day. Sadly, all good things do come to an end; Mixer shutting down was bound to happen.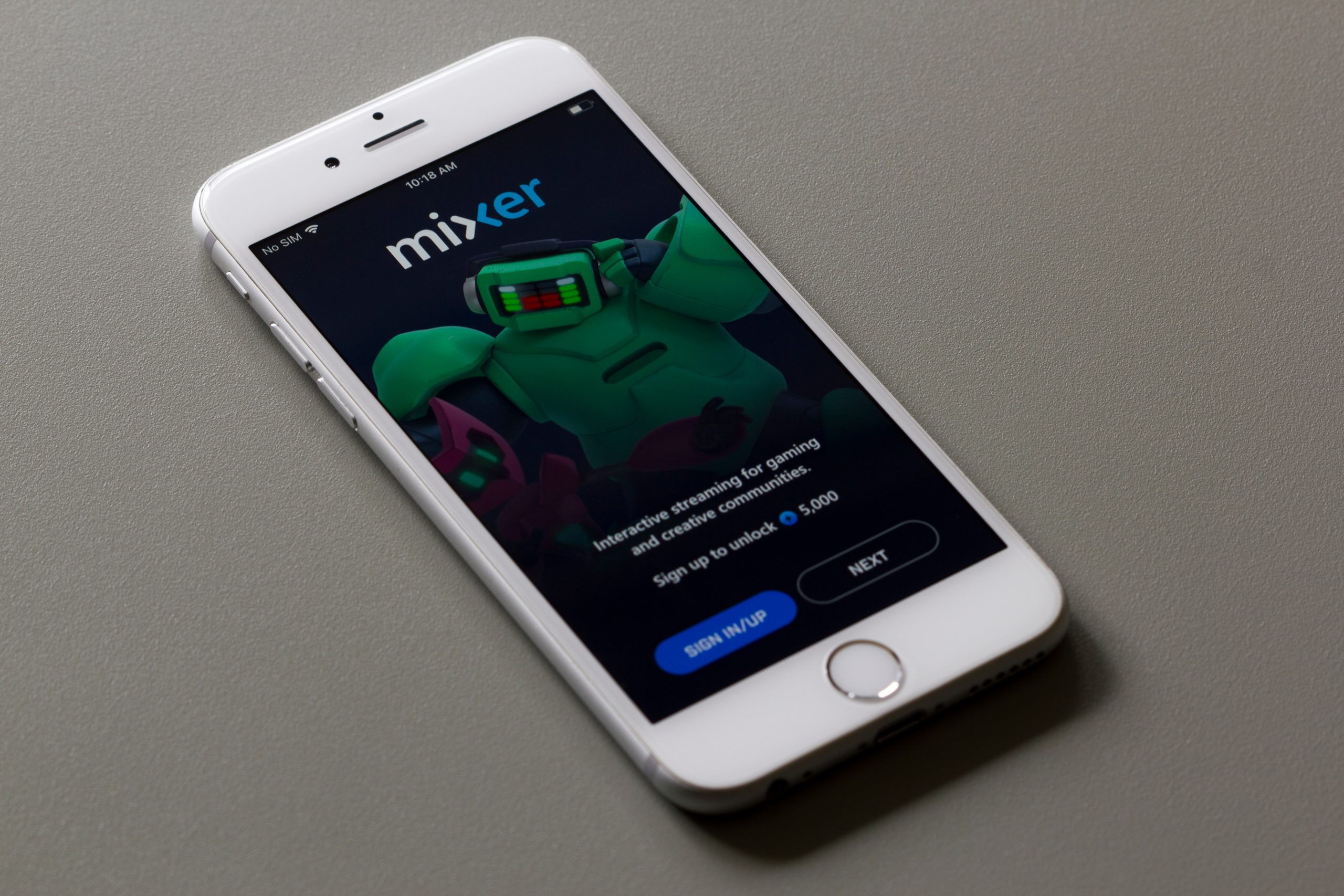 What Made Mixer Special
Initially, founded as Beam by founders Matthew Salsamendi and James Boehm, it was a one-of-a-kind online streaming service that let online streamers play alongside their viewers as they watched. Hailing from Seattle, these two men had created something unanticipated. Beam won the Startup Battlefield competition at the TechCrunch Disrupt Conference, which caught the eye of almost every gamer and gaming company, resulting in a sudden increase in its popularity.
Eight months after the launch of the streaming service in January of 2016, Microsoft wanted in. Not long after, Microsoft acquired Beam for an undisclosed amount and could now give a tough time to their rivals, Twitch & YouTube Gaming, which had been in the market for well over 5 years and 1 year, respectively. Twitch was also founded by a group of young men which was later on acquired by corporate giants, Amazon, for a whopping US$970 million.
Despite its efforts of competing with the best in the business, Mixer just couldn't hold out. Microsoft integrated it with its Xbox, Xbox One, and Windows 10 divisions within a short period of less than a year. This strengthened its Xbox and Windows customer base; however, it still wouldn't be enough to pull through. According to officials at Microsoft, Mixer started far behind as Twitch and YouTube Gaming already had a large customer base. However, Mixer was able to sustain thanks to its Windows and Xbox-centric streamers and viewers for the first two years after being acquired. In an attempt to make itself a household name, Mixer got professional gamer and streamer "Ninja" aka. Richard Tyler Blevins to switch to its platform. Ninja left Twitch for personal reasons and was considered to be one of Twitch's most famous personalities with an astounding 14 million followers.
Things Didn't Go As Planned
Mixer was only able to get 3.2 million subscribers through Ninja, which clearly wasn't enough, as they had acquired him for around 25-30 million USD. A few months later, despite Ninja coming on board, the founders of the streaming service left Microsoft. This was a huge blow and as some would say, the start of the downfall of Mixer. Perhaps, they saw its demise long before Microsoft did. In an attempt to not let Mixer die, Microsoft also got Shroud and KingGothalion on board, which was a huge blow to Twitch. Despite all these big moves, Mixer was not able to sustain. Their concurrent viewers kept decreasing; however, their "hours of content streamed" increased.
Truth be told, Microsoft was losing money like anything after they got Ninja and other gamers on board. Acquiring some of the best professional gamers didn't bear fruit as neither of them turned out to be a good investment; especially Ninja. Alongside that, Microsoft also lost a major chunk of its creative team over time. An increase in demotivation and an increase in an already toxic environment made things worse. The workforce was clearly demotivated and Mixer had lost its initial charm. This lead to further toxicity and perhaps, a feeling of resentment towards Microsoft. Poor decision-making internally along with even worse business decisions, Mixer's demise was inevitable.
What mixer shutting down mean for the future?
All existing gamer, viewers, and subscribers along with all platform and app features were transitioned to Facebook Gaming which is now, perhaps one of the giants in the market which was almost Mixer's kingdom at one point. In hopes to still compete, Microsoft had partnered with Facebook Gaming. On top of that, Microsoft released the xCloud Streaming Service late last year, in an attempt to compete with Google's oh-so-wonderful Stadia. Following its windup, the top streamers that were once known for their acquisitions by Mixer, are now free to rejoin Twitch or start off with Facebook Gaming. Both Ninja and Shroud rejoined Twitch later on. Instead of selling it off or liquidating it, Microsoft chose to give it on to Facebook Gaming as they thought it was the right step.
Microsoft still holds the patent for its "Faster than Light" streaming protocol which could most definitely come in handy with the xCloud service and their future endeavors. Microsoft now aims to have a few million users through its cloud service as it offers some of the best games the Xbox series have offered over the years. The inclusion of these games will most definitely attract existing Xbox owners along with aspiring Xbox users and people that don't want to invest that much may get access to some, if not all, of these games via Microsoft's xCloud gaming and streaming service.