Expanding a business is the most significant achievement for business owners and entrepreneurs. It is sometimes quite tricky but running that business successfully and maintaining your position in the market and with the customers is the biggest challenge for every entrepreneur and business owner.
Small businesses provide so many opportunities for people in the industry and create significant jobs with great satisfaction. They promote local economies. Either your business is small, or you are running a big company, in both cases, you have to face so many challenges daily. These challenges may avert business owners to apply the correct marketing strategies and take them a step closer to their desired goals. Sometimes these challenges also become a threat to the long-term survival of the company.
You own a business, but you find it difficult to open an address in Switzerland.
You are not a resident of Switzerland and you need to set up an address in the country for your business.
Try Swiss Tower service which provides addresses and domiciliation services in Switzerland.
The first few years for small business companies are very critical and challenging, as they are new in the market. Their setup is also small, so they sometimes have to cope with several problems like hiring the right employees for your business, finding new customers, maintaining positive relationships with the existing customers. Also struggle with how to spread awareness about their products and brands, lead generation, lack of proper marketing, money and time management problem, and difficulty in managing social media.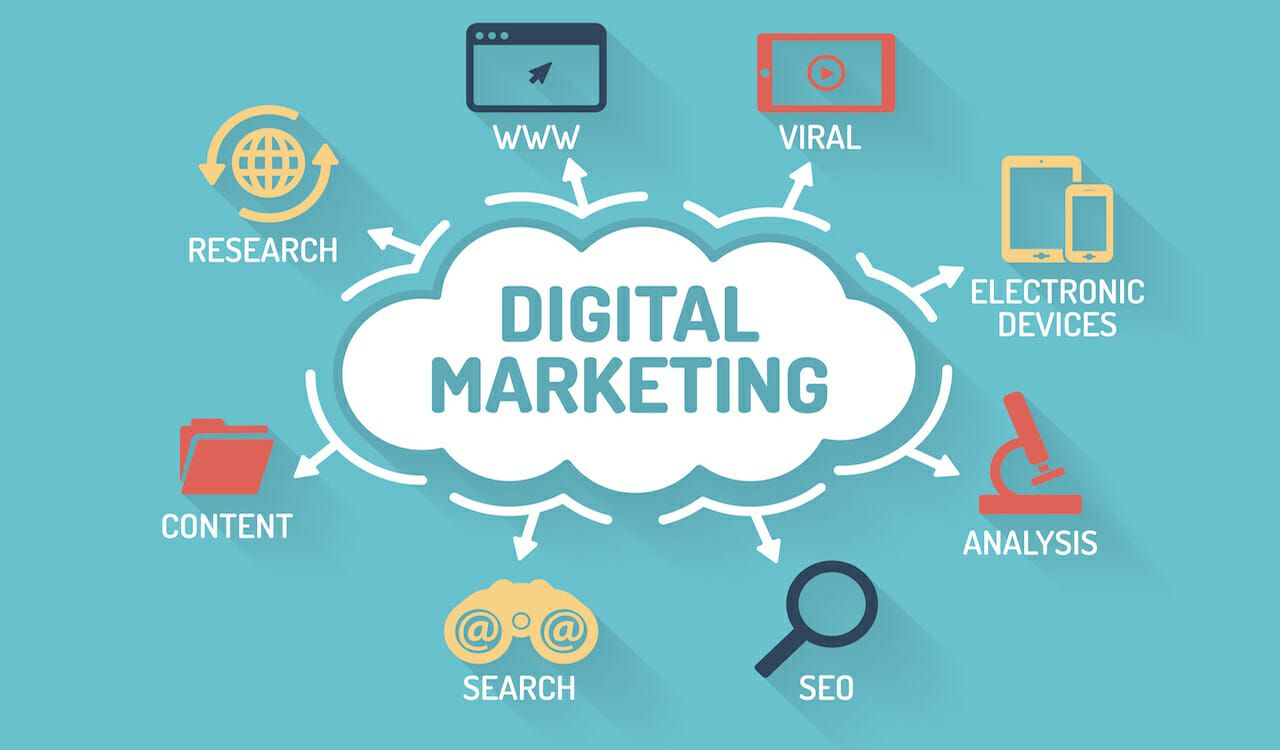 Most of the businesses fail at the end of their first year because of business owners, who face difficulties in dealing with different business barriers. One of the reasons for their failure is the lack of capital. They don't have skilled employees to compete in the market, they don't even know how to manage social media tools and which marketing strategy is suitable for their company, and they don't have enough knowledge about those tactics. These are required to maintain a healthy and positive relationship with their customers and how to increase company sales.
Improper or insufficient marketing is also the most prominent problem which small business owners face. They fail to attract the market and fail to target the right audience, and it is because of improper marketing. They don't use all the platforms to reach the media. As a result, they fail to catch the attention of their clients. When small businesses started, they focused on attracting clients through traditional forms of advertising like newspapers, billboards on the roads, etc. But we are living in the 21st century, and the customer of this modern era demands new strategies and unique tactics for not only attracting them, but they are also beneficial for increasing the sales of the firm. Digital marketing is the best platform that is easy and cost-effective, as well. It is the demand of today's modern era.
If you are running a small business, having difficulty in facing day to day modern challenges, and you want to attract a large number of audiences and wish to increase the sales of your company, then don't panic. Here in this article, we have talked about different digital marketing strategies that are necessary for your business to increase sales and help you in dealing with business barriers.
Digital Marketing – Best Medium For Small Businesses:
Before starting our discussion about digital marketing strategies, we must know what Digital Marketing is? Advertising that is done through digital channels like social media, mobile apps, emails, search engines, websites, and web applications is called Digital Marketing. Small business owners are afraid to use digital media as they are new in the business field and running small businesses they think that they need only a few numbers of customers or they should wait for the customers to come. They have a fear that they cannot compete online because they don't have enough time and money. It is a negative approach. Digital marketing is a vast field, and it has several benefits for your business.
It is the one profitable way for the marketing of your business. It is challenging for small businesses to compete with large organizations with low budgets. Advertising through television requires a considerable amount of budget, but through digital marketing, you can promote your brands at affordable low cost.
It is the measurable form of marketing like you can track your success with it. But it is difficult to measure your success by using traditional methods of marketing.
Its most significant benefit is that you can target your ideal buyers who are interested in buying your products while traditional marketing doesn't give you that benefit.
You can trade globally with a small investment.
It creates customer loyalty as you interact with them on social media, and you both know each other.
Digital Marketing Strategies For Small Business:
It is a strategy through which small business firms get an idea about what content materials they are going to create, and they get to know about how they will use that content to attract their customers. It is an essential strategy because through the content, and you provide all the information about your products and services to your customers. Today, it is done through article writing and blogging, but in the past, it was done through brochures.
For a good content marketing strategy, you must know your target audience and make sure that your article must be engaging and capable of attracting customer's attention towards your brand, and in this way, your sales increases as well. Through this, you can compete with large companies.
Search Engine Marketing:
Marketing activity that is entirely focused on search engines like Google, Yahoo, is called SEM. In this type of marketing, firms promote their services, products, and websites on search engines. It is the most successful and popular way to expand your business and increase your sales. Everybody uses a search engine to find out their desired things online or locally. Small companies can compete with large organizations on this platform. Your website must be on top of the search list. Digital marketing firms offer you services like SEO, which makes your business website traffic-free. If you want to be on a higher rank in the search list, then you have to publish engaging articles and blogs on your site daily, create backlinks of your website and optimize your website using Meta tags.
Email Marketing:
Email marketing has become an outstanding digital marketing strategy for small businesses to increase their sales. Sending commercial messages to a group of people through email is called Email marketing. These messages are about the product's advertisement, solicit sales, request business, and to build customer loyalty and brand awareness. Small businesses can use this strategy by creating a list of their potential and current customers. They are those people who are interested in your company's products and services. With the growing email list, small business organizations also start growing, and their sales increases as well. You must keep in mind the following things if you are interested in selecting this strategy. Develop contact list management, campaign your management, analyze your campaign, and authorize an autoresponder for quick responses.
Social Media Marketing:
It has become an essential tool for digital marketers because people spend most of their time on social media. Facebook, Twitter, Instagram are the different social media platforms. People use social media to interact with their friends and family and to connect to their favorite brands. Small business owners can choose this strategy to communicate with their customers to build their brands, increase sales, and make good and loyal relationships with their customers. By selecting this strategy, they can enjoy several benefits like publishing engaging content about their products that can attract many customers. They can enjoy the benefits of customer services like listening and giving a reply to the queries of their customers, and they can make good relationships with them. They can create brand recognition by cooperating with influencers. Select that social media network which most of the people use. After choosing the desired network, then signup to use their ad services and, most important, all create an ad that attracts your customer's attention. Then finally assign a budget and perfect time to run that ad.
Affiliate Marketing:
It is a strategy when other people start to promote and sell your products and services for your firm. Your firm collaborates with other people who are called Affiliates, to promote the company's products and services. In exchange, your firm provides the percentage of profit that is generated by selling your products. It is a cost-effective strategy for small businesses to increase their sales and revenues because you have to pay, but it is based on performance. Firms must keep the following points in mind while applying this strategy. Select the right affiliate, develop a strong network, optimize, enhance, and advance your products and services pages, and grasp affiliate promotions from different sources.
Influencer Marketing Strategy:
Influencer marketing includes endorsement and product placement that is done by the influencers. Customers of today's era are more interested in buying those products which are endorsed by their favorite personalities because these personalities have a huge fan following, and their supporters will purchase products based entirely on their recommendations. For choosing this strategy, your firm has to select an influencer that would be interested in your brand. After choosing an influencer, contact them and ask them to recommend or simply show your product in their content like video, article, in exchange for a fixed amount. After that, the influencer endorses your brand in his content, and as a result, brand awareness increases, your sales also increase, and revenue generates as well.
Summary:
Running a business successfully with a limited budget and fewer employees is a difficult task, but maintaining your position in the market and the eyes of your customers are the hardest of all. Small business owners face different challenges while competing in the market with large organizations. How you respond and deal with these challenges is the main thing. Applying wrong strategies can destroy the firm's image in the market and the eyes of its customers. So, it is necessary to use the correct approach at the exact time to compete with other firms in the market, to maintain good relations with customers, and to make a positive image of the firm. This article is a complete guide about all the modern digital marketing strategies for small business firms to compete with the hardships of business and has solutions for your problems.