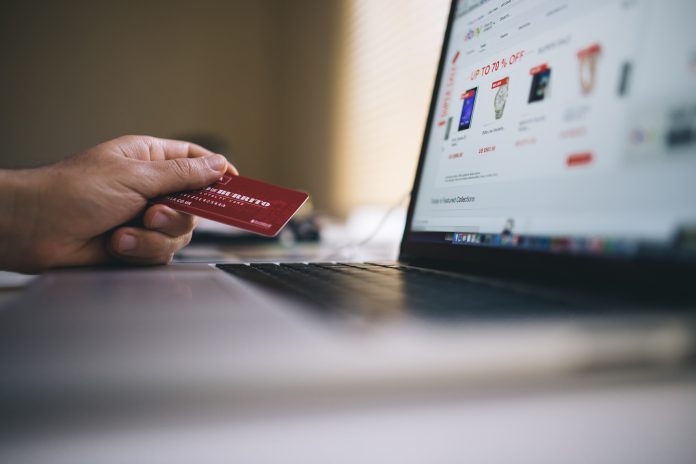 If you want to improve your e-commerce site's conversion rate, you must think about the customer experience it delivers. It's challenging enough to get customers to the checkout process, but once they're there, there are many other issues to tackle that might discourage them from buying your items.
Customers may face friction spots that discourage them from completing their transactions if the UX is not seamless. E-commerce shops, on average, have a 68 % abandonment rate. As a result, reducing friction is critical to ensuring that your customers complete the checkout process and return to your website.
Reduced friction makes it easier for users to go from point A to point B on your website. Conflict is caused by anything that halts or makes it harder to browse your website. To decrease shopping cart abandonment, create sales, expand your email list, and enhance conversions, you must address these concerns on your site.
In this article, we'll look at five strategies to minimize friction on your e-commerce website so that you can attract and retain visitors:
1. Enhance the site's speed
If your website is slow, visitors won't explore your items, understand your business, or buy the item. Everyone has had the negative experience of eagerly visiting a website only to abandon it because it takes too long to load. This is one of the most prevalent sources of friction, and it adds no value to your business.
Did you know that if a web page takes longer than three seconds to load, visitors will quit it? Good first impressions influence how people engage with your website and whether or not they will spend more time reading your content. Few people will wait for your website to load if it is slow.
Test your site's performance regularly so you will be the first to notice if it's underperforming. You may need to update certain web pages, optimize pictures, or delete information that's taking up too much space. According to Reviewsed.com, if you want to obtain quick loading performance of web pages, you may need to minimize high-resolution product information pages, landing pages, and sales pages.
2. Provide a variety of payment options
If you only provide a few payment methods to your visitors, you will instantly lose clients and revenue. People don't go for ways to buy from you if you don't think about what they need first. When you make it tough for customers to acquire your items, you add to their suffering. As a result, your website should offer a variety of payment alternatives.
When customers see the payment option they're most familiar with, they feel more at ease. They won't feel secure finishing their transaction if they pick their products and go to checkout only to discover they can't utilize their desired payment option. It's critical to guide customers to the destination you want them to reach and make the procedure as easy as possible.
Consider the payment alternatives available to your customers right now. Could you add anything further to the combo? Have customers previously expressed dissatisfaction with your ecommerce store's refusal to accept their chosen payment method? It is time to expand the checkout procedure to reclaim those customers.
3. Improve the appearance of your website
The website design should be so smooth that customers will feel at ease browsing it, finding the material they are searching for, and making transactions. You will observe a significant increase in website traffic and a drop in conversions if users have trouble finding solutions to their inquiries or do not know how to browse your web pages.
It's critical for e-commerce websites, in particular, to create a pleasant user experience so that visitors become paying customers who keep coming back. Your website should be simple, clear, and straightforward. To make it easier on the eyes, avoid cramming words together and instead use spacing. Break up the monotony of text with visual information to keep users engaged longer.
Suppose you are not sure where, to begin with, the design of your website. Keep in mind that simplicity is important. The easy it is for visitors to browse your material, the more likely they are to convert.
Get rid of any content on your website that does not serve a broader purpose. Are there any URLs in your taskbar that are not required? Is your content crowded and confusing to the point where consumers miss your CTAs? Are there too many photos on the website that detract from its purpose? Assume you're looking over your website for the first time, trying to figure out what doesn't work for the ordinary visitor.
4. Simplify the sales process
When customers browse your website, they are presented with a variety of options for decision-making. The more choices they have to make, the more likely they are to get overwhelmed. If they feel overwhelmed, it will be more difficult for them to finish their transaction, and they could abandon your site since they are unsure what they want. As a result, the rate of abandoned carts rises.
Reduce the number of alternatives on your website to reduce decision fatigue. Do you need all of them if you sell comparable items on your website? Consider getting rid of one product if it meets the needs of another.
Similar product items should be grouped to make it easier for buyers to find them. It also allows customers to look for other things to add to their cart. Update your product information and photos so they're clear, comprehensive and help customers decide whether or not to buy.
If your form has any problems, a whopping 67 % of visitors will leave it. Therefore it's critical to enhance contact form conversions where you can. During the checkout process, avoid asking for unneeded information. Don't ask for it if you don't need it because it will just slow down your checkout.
5. Make your site mobile-friendly
As more people browse and make transactions on their cellphones, it's becoming more vital to adapt to mobile customers. Even though mobile devices account for more than half of all internet traffic, just 12% of customers regard shopping on their phones as easy. Improving the user experience for mobile users is critical if you want to expand your business and attract new consumers.
Regularly evaluate your website's performance on mobile devices with a mobile website performance tool. That way, you can strive to address it before it starts affecting your income and conversions.
On mobile, stay away from popups and navigation on the sidebar. They're both tough to work with on a small, compacted screen and prevent consumers from discovering all of your site's features. Above the fold, or at the top quadrant of the homepage, keep the most critical elements. Your call to action should be easy to find and deliver a clear message that users won't be able to ignore.
Keep your mobile customers' shopping carts displayed at all times to make it easy for them to buy your items. Make one-step checkout buttons available so that customers don't have to re-enter their information. You may also provide a guest checkout option for new clients who don't register an account.
Final Words
It's critical to adapt to your clients and fulfill their needs on your site if you want to reach your e-commerce business goals. Customers find it difficult to browse, discover and buy without a well-designed website. By eliminating friction and providing a pleasant online shopping experience, you can boost sales and create leads.