Learning has been a significant part of human civilization for a very long time. People in the old days used ancient methods to preserve their knowledge for the coming generations. Some failed, while some got through and helped everyone to take a step towards progress. Somewhere in the middle came many minds that left the world in awe with what they had to offer. Unfortunately, not every era had the resources to secure that knowledge, platforms to make it public, or were even capable of acknowledging it all together.
Thanks to history, one thing which we have learned is that knowledge is priceless. The societies and communities that followed the ancient civilizations all had education centers to keep everyone on the same footing, if not ahead. This cycle of learning has been taken to new heights using the resources and knowledge that we have available at our disposal. Once people caught on the fact that knowledge is power, everyone tried following in the footsteps of great minds to discover something new. That's why the progress of the past couple of centuries is more impressive than a millennium before that. Even as someone flips the page of a book, another person would be exploring possibilities beyond imagination and stretching the limits of what is known as impossible.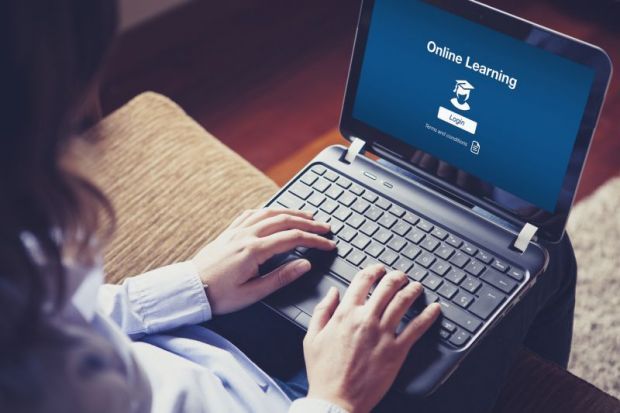 All this was possible, thanks to how the world shrunk. Knowledge was transported on data packs and enlightened the world with its purest essence intact because of social media and other online portals. People became obsessed with the ideas and concepts that were established after centuries of hard work and started working to know more. It not only promoted various learning institutions but also transformed the internet into a sensational learning platform for everyone. And since the scope of subjects kept on expanding, subjects were divided into courses and skill sets so that everyone can easily classify or refer to them.
The present-day situation is of the sort that many professionals have taken it upon them to make learning easier and knowledge more accessible by everyone. In light of this, some online platforms help you set up courses and training programs better than most. Using these resources, not only masters in their line of work but also people who are still learning can start teaching in a presentable manner. Along with the idea of contributing to a noble cause, you can also make a decent living by teaching on these platforms. One of the most reputed learning platforms amongst youngsters is khanacademy.org, which has resources for students of every age group and on every subject. These are available to everyone all around the world and charge no fee for its services. Also, it makes learning more indulgent and fun because of its interactive teaching approach towards the user. Hence, it is an example of teaching at its prime.
The idea of sharing knowledge is attractive, and many people are motivated to explore this option. Not only to share and earn, but also because some subjects and arts are slowly disappearing, and not many people can help preserve them. Having them stored on an online database is the safest option to secure them. If, for any of these reasons, you wish to join the squad and need help to decide which platform to use, then here are the top picks and everything else that you need to know about starting an online course.
eLearning Platforms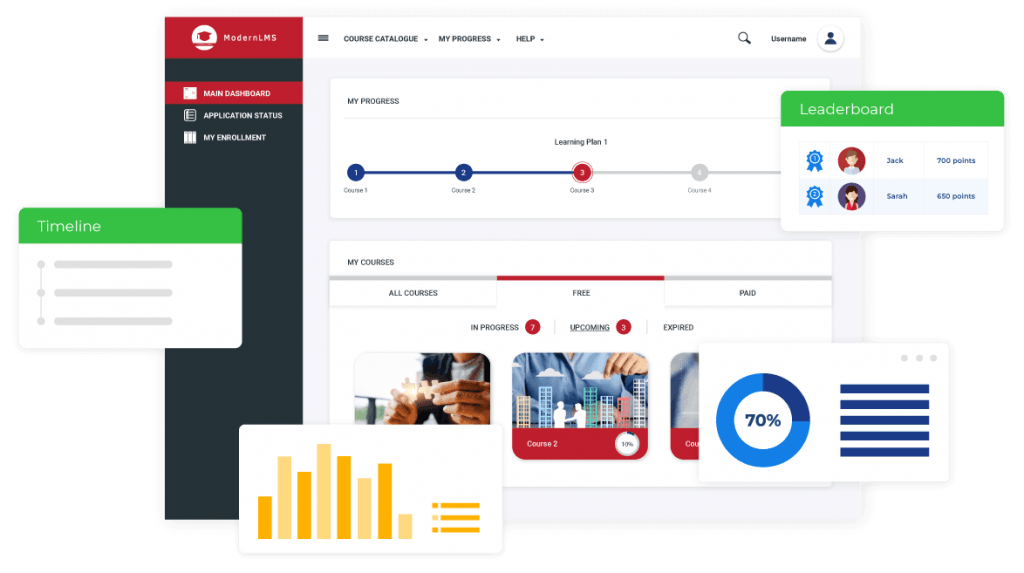 There are certain aspects of these online websites that help you rank them. These areas can include monthly subscription charges, membership integration, reliable customer support, newsletters, and user-friendly features. All these make an eLearning platform successful and make more users upload their courses onto it. The better the quality of work by the teacher, and the greater the portal's approach, the easier it is to make a name for yourself.
Some of the best online course making platforms include Thinkific, LearnWorlds, Teachable, and Kajabi. They have the most competitive subscription rates and cover the features that were mentioned earlier to the user's expectations. Some of these even help you project the response to your course and might suggest ideas on work presentation that would lighten up an otherwise dull subject. There are numerous templates available on these where you will just have to upload your content, customize it to your liking and you are good to go.
Thinkific
Thinkific, in particular, is a platform that allows its users to go for a free one-month-trial for their best program. This way, users get to experience it in its prime and decide their subscription package based on their needs. Once on it, you can choose how you want the outlook of your course to be. Add animations and colors to make it lively. If you get stuck somewhere, you have its 24/7 online customer support to assist you. And what's even more impressive is that you can integrate Thinkific with almost 1500 apps using Zappier. With all these features and the most competitive rates, Thinkific is the best course creator and learning source out there.
LearnWorlds
After Thinkific, LearnWorlds is an effective course designer that you can use to launch your course. With subscription rate as low as 24 US Dollars a month, you can use the catalog of premade courses, choose an interactive design, and start your work from there. When adding your content, you get to reference videos and eBooks as resource material and include online tests to gauge progress. The students also benefit from this as they realize their weak areas and work on them to improve. Besides all this, LearnWorlds also help you market your course using social media integration and help optimize your sales. It is why LearnWorlds is the next best platform after Thinkific.
Teachable
Teachable is the next in line platform for beginners to design your course and make it accessible by everyone. Their plans range to up to 400 US Dollars, but the most feasible option is for 79 US Dollars a month. Signing up for this, you can upload your course, customize it, and get in touch with all the students who are taking it. You even get to include graded quizzes and present custom completion certificates to boost morale. Besides, you can also use the opportunity to learn something new from it.
Kajabi
Another high-end course building portal for professionals is Kajabi. Featuring lively course site themes, automated marketing strategies, and blogging functionality, it is a great platform to design and sell your courses. With the monthly plan starting from only 119 US Dollars per month, you can choose from plans that not only allow you to use its course building services but also a list of contacts from where you can start marketing your courses. The more descript plans you choose, the more resources you have at your disposal to produce and market. Also, its marketing automation tools make it a solid choice for most advanced businesses.
Besides all these advanced course making and marketing platforms, you have websites such as Skillshare, LinkedIn Learning, and Udemy, where you can upload your courses and maximize your reach. Since these websites have already established their credibility and have many people registered onto it, you get to cash in on it once you have uploaded your work.
Making a Good Online Course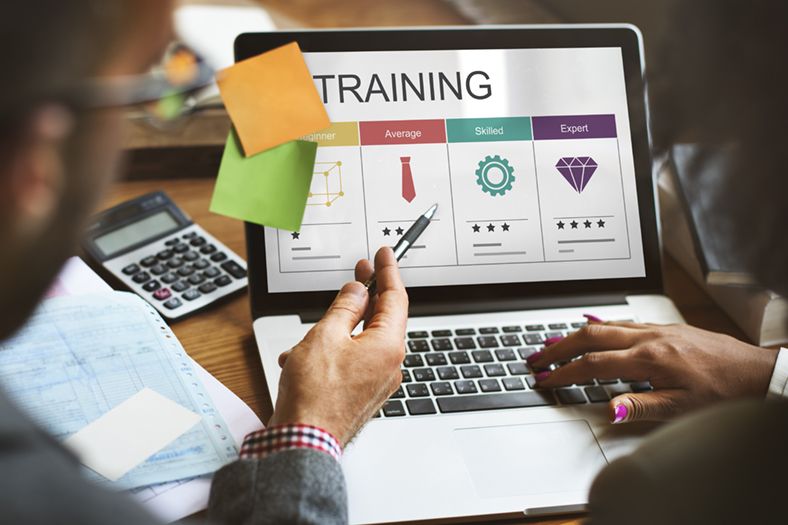 What determines a course's effectiveness is not the platform, but the delivery and presentation of its content. It is preferable to use lively colors and more animations to keep the users interested in the subject that you are teaching. It is the harsh reality that teaching is a challenging and monotonous task, and the only way to make it tolerable is by adding some energy to it.
Teachers around the world try to achieve this by indulging students in physical activities related to the subject that might help develop a concept. It isn't always achievable when you are delivering an online course. But what you can do to keep up this idea is to add colors and animations to your work. Consider including challenging questions and quizzes that test the students' skills. You can even add reward points for correct answers that encourage students to work on their solutions instead of punching random numbers.
Besides this, you can use social media to your advantage and make your teaching more effective. Since an online course already has a good number of registered students, you can introduce online group activities that will promote them to work diligently. This way, a better assessment of skills can be done, and participants can even rate group members on their contribution. Also, badges can help courses, too, since you can use them to promote skill sets and even integrate a hidden curriculum to your online course. It will boost its popularity by several folds and will encourage parents to recommend it to their wards.
Summing it up
Education is an integral part of every individual's life and allows them to be a better version of themselves. Being able to convey this from an online platform is revolutionary and can help educate more people than one can imagine. Therefore, choosing to set up an online course is an act of nobility. And with the right resources in hand, you can magnify its reach and impact and influence lives in unimaginable ways.