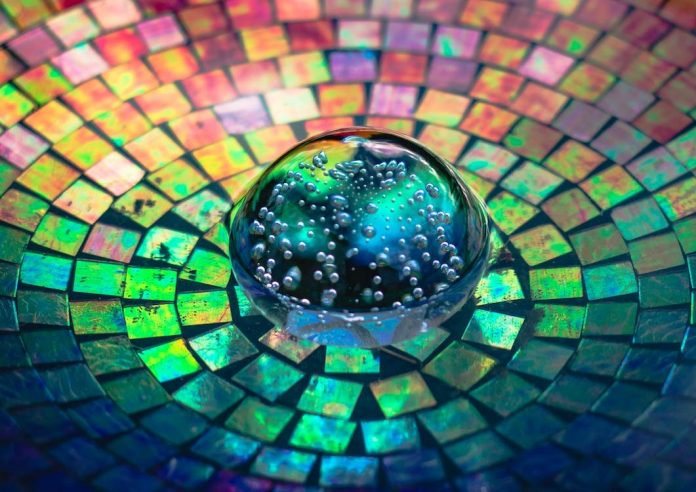 Human beings have been wearing gemstones to improve their fortune since ancient times. Experts state that citrine makes you creative, sapphire brings prosperity, and ruby causes comfort. However, in 2020, there was a prediction by Bloomberg that the crystal market would be outshining the diamond business in the country.
So, it's now your turn to use the popularity of gemstones to establish a successful business. This article shall help you learn how to start a crystal business in five easy stages, with some FAQs answered.
Your customers believe these gemstones' vibrational frequencies can bring them mental peace. But a lot of people wear them for these crystals' aesthetics. That's why many small business owners enter this market as the term "healing crystals" becomes more popular among online shoppers.
Many business owners learned to start a crystal business successfully, and now it's your turn to do the same. Find out how to enter this market and make money by selling precious stones to folks:
How to Start a Crystal Business – Step One
You should start a crystal business by choosing a name and ensuring this name isn't trademarked. Also, a crystal business name must be accessible for customers to spell, pronounce, and remember. Create a website by using this name and strengthen your online presence. Here's how you can present yourself online:
Create a logo for your brand to enhance your visibility
Join platforms such as Etsy, where the crystal business is booming
Use the brand name to create accounts on Facebook, Snapchat, and Instagram
Step Two
Okay, you have come up with a memorable name for your brand. Now, you need to contact some suitable suppliers who can give you access to precious gemstones. But, unfortunately, you cannot buy these stones at retail prices to resell them because that's no way of making money.
You need a few wholesale suppliers who can keep filling your inventory. You can find these individuals by attending local trade shows or meeting people via Facebook and Instagram. So, here are some concrete methods to find wholesale suppliers:
Search on Google using the terms "wholesale crystal suppliers" and "Brazil crystal mines" to reach these people. Then, follow Instagram hashtags #crystalsuppliers and #crystalliveshow.
Join Facebook groups such as Crystals and Stones Wholesale and similar other groups where you can meet wholesale suppliers.
Search on eBay and Etsy for people who sell gemstones wholesale, and now that's how to start a crystal business online.
Step Three
Now, it's time to price your inventory. See how much your competitors charge and evaluate them to set reasonable prices. Data shows that 42% of Americans believe in physical objectives and having spiritual powers. Use this fact to attract more customers and photograph your inventory. Good photos make your products look appealing to customers. Now, invest in some necessary packaging materials to ship your products to consumers. Here's a non-exhaustive list of the stuff you need to procure today:
Tape
Scissors
Digital scale
Printing/labeling machines
Boxes, envelop, and bubble wraps
Step Four
The craziest thing about how to start a crystal business in 2023 is that you don't need brick-and-mortar stores to attract customers. Instead, you can sell gemstones online using your Instagram account as your only shop.
Social media has become a fantastic marketplace! However, some crystal sellers insist on having a physical location. In that case, ensure your store is big enough to contain the inventory and the packaging material. In addition, the shop must have enough space to accommodate these gemstones.
Step Five
Lastly, crystal sellers should have their startups registered. Then, start your crystal business after registering it with the IRS to avoid future problems. That's how you acquire an EIN to open a bank account and hire some employees. But, if you are the only proprietor, then your social security number shall be enough.
How to Start a Crystal Business in 2023 – Frequently Asked Questions
Question #1: How much money do I need to start a crystal business?
You need $2,000 to $6,000 to establish your business. This investment is mainly for creating a website and collecting the inventory, i.e., your crystals.
Question #2: How to start a crystal business with limited funds?
You can always make partnerships with other crystal business enthusiasts. For example, crowdfunding can help you gather the necessary funds, or you may contact angel investors.
Question #3: What kind of crystals does a crystal business sell?
You can turn stones into bracelets and pendants too. Some best-sellers include onyx, obsidian, quartz, fluorite, sodalite, amethyst, aventurine, and other gemstones, e.g., agate.
Conclusion
This article explains how to start a crystal business successfully by selling gemstones to customers who are primarily women in their twenties. So, you can start a crystal business by determining your niche. After that, it's time to find your supplier and gather packaging materials. Next, learn how to price your inventory to sell these stones for a decent profit. Finally, create your website and make your online presence strong. That's how you attract more customers to your business and sell these gemstones successfully online.