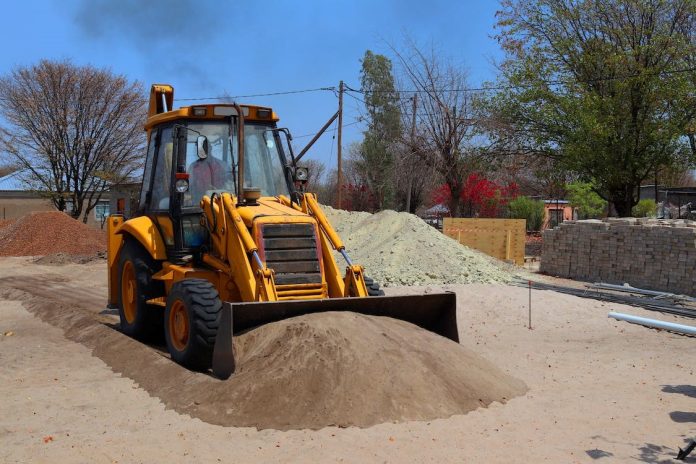 You might have heard people saying that starting a dump truck business is a worthy investment. But do you know why that is? Dump trucks are always needed to carry materials to and from construction sites, move debris from natural disasters, and dispose of waste. This makes it a practically $25 billion industry, enabling you to cut out a slice of that pie and earn high profits by opening your own dump truck business.
Moreover, one of the best parts about starting a dump truck business is that you can do it with just a tiny investment. You don't need to spend thousands of dollars to get it started; you only need some initial startup capital and a couple of trucks!
Additionally, starting a dump truck business allows you to become your boss and work according to your convenience. But that's not all! Starting a dump truck business also enables you to help the environment by hauling away construction waste and other materials.
Look at these easy steps if you're also wondering how to start a dump truck business.
1. Brainstorm a Business Name
Not sure how to start a dump truck business? The first step to starting a dump truck business is to choose your business's name. Your business's name is your business identity, making it vital to choose the one that encapsulates your services, objectives, and mission in some words. Besides that, you need to pick a name that's short and easy to remember.
Moreover, you must ensure the domain name for your social media accounts and website is available before selecting a name. Finally, don't forget to consider simplicity, uniqueness, and marketing potential while choosing a name for your dump truck business.
Remember, your dump truck business's name shouldn't be easily mixed with other companies, allowing you to start your dump truck business efficiently. You can find the perfect name for your dump truck business with some inspiration and thoughtfulness. Here are sample names to help you get into the process:
Junk in The Truck
The Dump Squad Inc.
Big Dig Trucking Company
A1 Dump Truck Service
Rubbish Removal
Awesome Dump Truck Movers
Dump It Fast
2. Fund Your Business
One of the most crucial steps in understanding how to start a dump truck business is to secure financing. After all, you'll need money to buy dump trucks, hire workers and perform daily maintenance. But how can you raise capital for your dump truck business? There are many ways to raise money, such as:
Government contributions: A few financial assistance courses can help fund your dump truck business. Visit Grants.gov to understand which might work for you.
Bank loans: This is the most popular method. But getting loan requests approved requires a solid business plan and excellent credit history.
3. Create a Business Plan
Remember, every business needs a plan, making it vital for you to create a solid business plan for your dump truck business. An effective business plan can help you identify potential roadblocks, clarify your strategy, determine what you'll require in the way of resources, and assess the feasibility of your idea. Not just that, a business plan can also allow potential partners or investors to understand your business and its vision better.
But how can you create an effective business plan? First, to create a great business plan, you must draft an executive summary. This should include a short overview of the entire business plan. Besides that, describe the products and services you'll offer in detail.
Use various business analyses to explore internal and external factors that you might haven't considered otherwise. For instance, PEST or SWOT analysis can help you look for gaps in the market and leverage opportunities that you already have.
Besides that, don't forget to give an overview of your management team with their roles and professional background. Finally, your dump truck business should include a financial plan outlining your business's yearly or quarterly sales, expenses, and profit estimates.
4. Develop Effective Marketing Strategies
No dump truck business can prosper without great marketing strategies. But why are marketing strategies vital to start your dump truck business? Developing effective marketing tactics allows you to generate more unique promotions and impactful marketing campaigns. Additionally, it will enable you to reach your target audience and track your dump truck business' growth with analytics.
So, what's the recipe for creating a great marketing strategy? Here's how you can make an ideal marketing strategy:
Start with an aim
Know your target audience
Set a budget
Create a marketing plan
Frequently asked questions on how to start a dump truck business-FAQS
Q.1: What is the general cost of starting a dump truck business?
Startup costs for a dump truck venture vary from $8,000 to $50,000. The most significant expense is the truck itself, which, even utilized, will cost you $45,000.
Q.2: What are the usual load rates for dump trucks?
Usually, dump truck companies charge by the house, particularly for construction-connected loads. Load rates fluctuate but typically range from $65 to $130 per hour. Besides that, you can also charge by weight or a fixed fee for the load.
Q.3: How much profit can dump truck owners make?
A dump truck business can help you make approximately $40,000 to $250,000. However, various factors, such as the location you service, can influence how much profit you can make.
Final Thoughts
Are you also confused about how to start a dump truck business? If yes, check out these steps. Remember, to begin your dump truck business; you must select a unique yet easy name. Alongside this, it's also vital for you to create a business plan and develop effective marketing strategies.