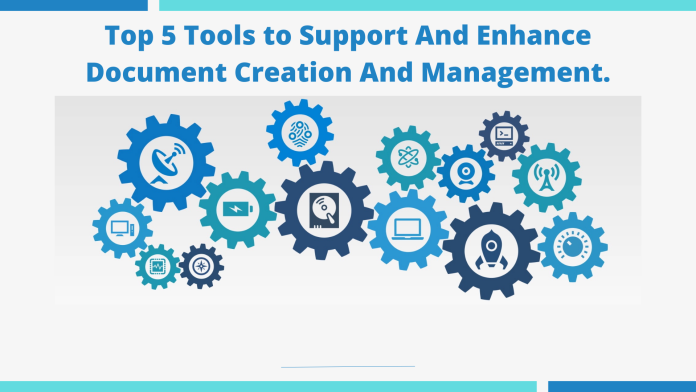 Portable Document Format files have been around since 1993.
Adobe Systems developed the PDF, and the company currently has a stranglehold on the portable document market.
Though many documents are now created in digital formats, such as Microsoft Word's docx or Adobe InDesign's .indd, PDFs remain popular because they are reliable and can be read on various devices.
You are struggling to keep your employees up-to-date with new knowledge, or you have to spend a lot of time searching for the right information.
You are wasting time on collecting and organizing knowledge, instead of creating value.
Use logicaldoc, our knowledge management software, to manage your company's knowledge in one place!
PDFs also offer security features, such as password protection and digital rights management, that help keep the information confidential, which will be our topic of discussion today!
Here Are The Top 5 Tools To Support And Enhance Document Creation And Management.
You will probably come across a PDF file as the world gets more computerized.
Bank and tax statements, eBooks, quotations, contacts, notes, invoices, forms, resumes, and other documents are all available in PDF format.
The PDF format is used by many people and for various professions since it is a commonly used format with global compatibility.
It might not be easy to discover a tangible document when one is required.
Ill-placed, lost, or misfiled papers are widespread, costing organizations much money.
In this circumstance, PDF tools might save you a lot of time, particularly if you have a vital document to transmit.
We have compiled a selection of helpful PDF materials to assist you in navigating the chaos and simplifying your life.
1.   gogo PDF
Do you need a specific format or a file to be converted or compressed!?
Is everything beginning to crumble?
The gogoPDF online tool allows you to merge and divide files and easily remove unwanted pages.
gogoPDF has almost everything you need for your PDF files.
Combining, dividing, compressing, and rotating PDF files takes a few mouse clicks.
It is also possible to do many things with PDF files quickly and easily.
Switching between applications or software is no longer necessary!
Save time by saving, organizing, and sharing files from their website across multiple devices right away.
When you need premium features and tools, GogoPDF offers a 14-day PRO trial, after which you can pay yearly or monthly for the full version. However, given its seamless features, it is not a bad investment.
Advantages
User-Friendly Design
Internet accessibility
Conversion Tools are directly integrated.
Disadvantages
Uploads/Conversions Could Be Slow
No External/Direct Dropbox, GDrive Access
2.   Exceltopdf.net
We all know how difficult it can be to work with Excel files.
Excel spreadsheets can be easily converted to customizable or even printable PDF files for your device using an Excel to PDF converter.
With millions of users, Microsoft Excel is one of the world's most popular document and record-keeping formats.
Due to the sensitive nature of Excel files, users may be hesitant to share and change them with others, as previously noted.
If you send someone an Excel spreadsheet, there's a danger it'll be damaged or modified in transit.
To avoid this, you can convert excel to pdf online with great ease and convenience.
The Exceltopdf converter tool is free to use and has a straightforward interface, making it suitable.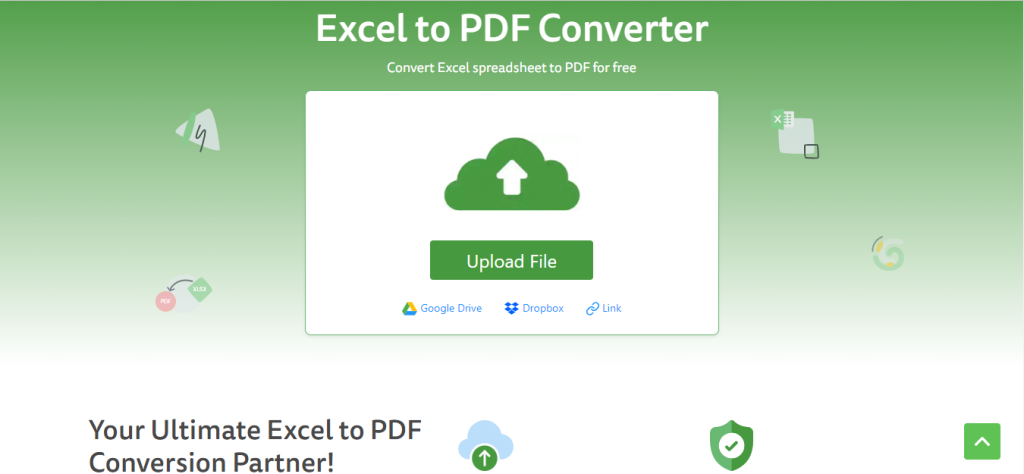 The Exceltopdf conversion program successfully converts any Excel (CSV, XLS, XLSX) files to PDF, preserving all formatting elements.
At the moment, there are a variety of tools for converting MS Excel sheets to PDF report format, but exceltopdf.net is one of the finest.
3.   OnlineNotepad.net
An online notepad is a web-based tool for taking and organizing different notes.
It also keeps track of the number of words and characters in your note's content.
There are numerous online note-taking tools available, but not all are created equal.
Its main goal is to help writers, bloggers, students, instructors, and other users with their written work.
It helps them store information more effectively by ensuring that their written content is well-structured and polished.
Because of the wide range of features available, the online notepad and text editor tools are some of the best options for online notes and text editing.
It is a free notepad with an intelligent text editor and the ability to encrypt, share, and download files.
Here Are 9 Features of an Online NotePad
No Signups
User-Oriented
No Downloads
Password Protection
Enhanced Text Editing
Trouble-Free Note Taking
Multi-Device Compatibility
Content Safety and Privacy
Multiple Text File Management.
4.   TinyWow PDF
Do not be fooled by the tool's name!
Do you require a split PDF, but your information is already bunched up into PDF documents?
Are you looking for a specific format or a file that needs to be split, combined, or compressed?
Is everything starting to fall apart?
Files may be split and divided with the Tinywow PDF online tool, and unwanted pages can be easily removed.
Tinywow PDF contains practically everything you might want for your PDF files.
Combining, dividing, compressing, and rotating PDF files takes a few mouse clicks.
PDF files can also be quickly and easily managed.
There is no longer any need to switch between applications or software!
You may save time by organizing, sorting, and sharing files over devices straight from their website.
Tinywow PDF provides users with a free service and many accessible tools.
Advantages
An Easy-to-Use Interface
Internet accessibility
Direct Dropbox and Google Drive Access
Additional Tools for Document Management
Disadvantage
Uploads may take a long time.
Individual PDF files cannot be arranged.
Contains advertisements.
Files are deleted after 1 hour.
5.   ITEXT PDF
ITEXT PDF is another PDF utility tool that makes managing PDF files easier for users.
This web tool is highly versatile due to its ability to merge, decrypt, split, divide, and even watermark PDF files.
This online tool enables users to directly access data from cloud storage, which is extremely useful if all of your files are stored online.
Advantages
Use the drag-and-drop feature to rearrange the items.
There are also other PDF tools.
DropBox and Google Drive are Directly Accessible.
Disadvantage
Online Only
A Trustworthy PDF Tool Can Assist You With The Following Tasks:
Adding Information To Content, Making Changes, and Adding Comments
Adding Or Removing Media/Graphics Or Other Information From A Report With Ease
Making Multiple Files From A PDF Document Or Making A Single Document From Multiple Documents
Filling Out A PDF Form
Creating PDF Documents With Excel Or Word Formats
To Help PDF Documents Be Electronically Signed and Shared.
Conclusion
There are many document tools to choose from. Still, one of the most important factors to consider is compatibility with various devices and search engines, user convenience, and beneficial features that make life easier for the user.
You will waste time, become irritated, have safety concerns, and so on if you do not have an exemplary method for managing and organizing files.
Document creation and management can be a complex task, but they can be made more accessible by PDF and other utility tools.
This article provides the best tools to create and manage documents efficiently with minimum effort.
Using these tools can improve your productivity and reduce the hurdles associated with document creation and management.