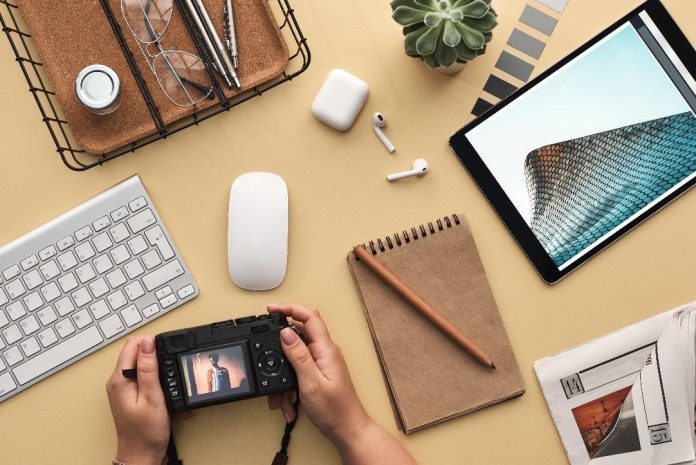 The world in present times is a race, with competitors vying for the same goal of ultimate commercial success. In such an era, good friends must pertain to their duty and support friends who take the daunting leap to launch a business. So how to support your friend's small business? More than 20% of startups fail within the first year of their launch! Therefore, entrepreneurs need every ounce of support they can get when the odds are uncertain. While one may not be able to aid his friends through advertisements on billboards or television commercials, it doesn't mean he can't play his role to the best of his abilities and resources.
But where to begin? If you don't know what to do, don't fret! Here is a list of easy tips for you to be a supportive friend and boost a small business venture!
Get Informed!
It will all start with you! You are the force that will initiate this snowball effect. So, the first step you ought to take is to get informed. Learn about their startup and what it entails, including details about their products or services. Here are a few ways to ensure you cover all your bases:
First, please read up on all information available on their small startup.
Have a detailed conversation about their mission statement with the friend who owns and runs this business.
Finally, address any queries about prices, booking, and delivery.
Remember, you can only help spread the word when you are well-learned in matters related to this startup. Furthermore, you will also be able to address doubts and answer questions of those who get introduced to this small business through you. So build up your knowledge, folks!
Utilize Social Media
Your social media pages bring instant access to family, friends, colleagues, and acquaintances. Utilize them to boost your friend's commercial popularity within your social circle! You can also show how to support your friends small businesses by giving this small business a shoutout on your story and tagging them.
Furthermore, you may utilize the following tips to spread the word most effectively:
Use pictures to display visual stimuli and draw attention to the products/services offered.
Repost their posts on your stories for maximum visibility.
Use hashtags on stories and posts that you upload. Doing so will increase traffic to their sites.
Recommend your friend's business where the opportunity arises. Whenever a related topic comes up in conversation, be sure to put in a good word.
Save their posts and turn on notifications!
Social Media is a potent tool for an overnight boost. So do your part and spread the word through the virtual yellow brick road!
Lead By Example
One of the essential things you'll do is take the first step yourself. Next time you have to buy any of your friends a present, order from this small business! Support this local business and allow other people to experience the goods/ services initially free of cost. Once they develop a liking for it, you will have played your part as the relay center and introduced your immediate social circle to this small business.
Not only will you be doing your duty as a good friend, but you will also be experiencing their work and efficiency firsthand.
Grant Visible Support
As essential as it is to draw other people to this business, it is equally necessary to do as much with your presence as possible.
Virtually, you may leave likes, comments, and positive reviews! Boost your friend's motivation with your outpouring of support, and authenticate their pages by giving them great feedback! Give honest, in-depth, authentic reviews to solidify credibility and leave an excellent impression on future customers. Rest assured, one small act of encouragement goes a long way.
Introduce Them to Potential Business Partners
If you know any other friends or acquaintances running a small business, you could introduce these parties to each other. Doing so would help both of them to:
Share business tips and suggestions
Work in collaboration
Introduce each other to their respective customer networks
Increase overall publicity
Knowing the right people can be incredibly helpful. No matter your business or field of work, the right connections can boost the commercial ladder. Whether it is to receive advice in a challenging situation or to be able to vent to someone who goes through similar situations, you will be doing both these parties a possibly massive favor by introducing them to each other.
So folks, here are five easy ways to support your friends who have started a small business!
FREQUENTLY ASKED QUESTIONS
Q1. Why and how to support your friends small business
Starting a business can be a daunting experience. Your kindness and support will be cherished. It will give your friend confidence and motivation to continue.
Q2. Why shouldn't I ask my friend for discounts/free stuff?
It costs time and effort to keep a small business going. Your friend is probably working under a strict budget with a limited investment. You ought to value their time, efforts, and energy by granting them the market value of their work. Respect them like you would respect a stranger running a small business.
Q3. What if I don't have ample resources to support them?
Thankfully, not all support has to be monetary. Money isn't the only way to aid your friend. Being available, supportive, and encouraging them throughout their journey is a significant first step. In addition, social media and word of mouth could play a significant role.
Q4. What is the best way to support my friend on Instagram?
Boost their visibility by adding their posts to your stories. On the other hand, you could also tag your friends/ family who may take an active interest in their posts to draw attention to their work. Use hashtags and share their posts! Leave positive reviews wherever possible.
Q5. How do I help improve my friend's business?
When you notice something that ought to be improved, give the friend your honest opinion and feasible and practically applicable solutions. Be kind and supportive as you apply your suggestions; don't alienate them or shake their confidence by being brutal. The goal is constructive criticism, not just criticism.
Conclusion
One of the most significant assets of a friend starting a new business can have a supportive group of peers. Be the voice to acknowledge the hard work of an individual working tirelessly with limited resources to succeed. Appreciate their efforts and be their cheerleader. Help them out in every way possible. Make the best use of your social circle and your social media platforms. Your support might be why they keep their doors open and eventually take their business to the next level!