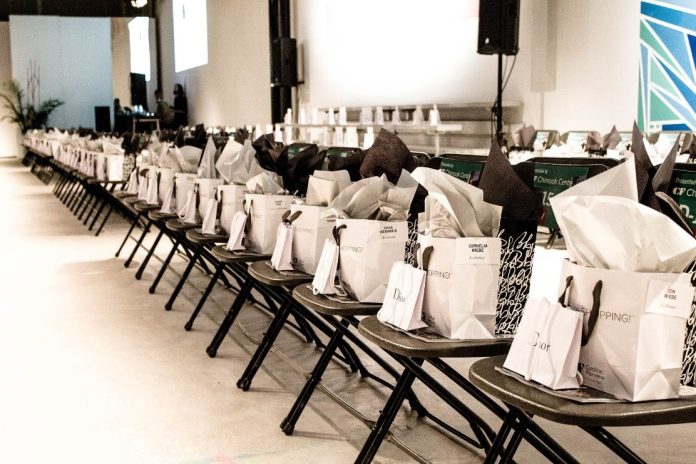 Did someone say FREEBIE? Did all of your senses highlight listening to the word? Well, that's the power of this magic word! It grabs ALL the attention to itself. This is why you should also induce freebie ideas in your small business!
But hold on first.
Do you know what freebies are?
Freebies are any items, gifts, merchandise, or opt-ins—in the case of an online business—that you provide your customers. These can be B2B (corporate freebies) or B2C.
Is adding freebies to your business a necessity?
Does every restaurant give you a free refill with your meal? No—unless you're a star. Adding freebies to your business is totally up to you! You can skip it if you want. However, adding freebies will help your business grow. Since it's free, everyone will love it! Duh. Based on what kind of freebie you give away. Your business is going to get exposure. They're going to remember it whenever they use the item. While interacting with your customers, giving them a freebie will form a good gesture and build rapport.
What does your freebie need?
Before diving into your freebie ideas for small businesses, you must consider some essential aspects to get your campaign to work!
Branding
How do you contact someone when you can't remember who he is? You simply can't. Imagine saving a significant number in your phone with a name you can't recall. It sucks, right? The same goes for your business. What's the point of giving away freebies when you haven't even put your business's name on them? Nobody's going to remember they got the gift from you. Hence, branding comes into play. Branding is THE most critical thing to consider! If you want people to remember you, print your business name on the things they use the most! Keep your business name in front of their eyes at all times!
Costing
All is well when you keep it under the budget. Do you want to spend a significant fraction of your investment on giveaways? Of course not. Being cost-effective is your strategy here! You don't want to hear "cha-chings" whenever you give away a freebie. Instead, look for ways to cover a good proportion of customers with the least amount of money. For instance, giving away mini samples can be a good option if you manufacture your products.
Relevance
Can you imagine a socially responsible NGO giving plastic water bottles as freebies? Crazy, right? It doesn't even make any sense! But, that's how relevance works. You need to figure out what objects can be used as freebies that accentuate your business. For example, if you own a pottery business, giving away sprout pencils can make customers plant them in your pots after using them. This will not make your pot more usable but will also list your business as an eco-friendly and socially responsible business in your customers' minds and raise your reputation to a high level.
Uniqueness
Make your freebie stand out! No matter if it's small, cheap, or insignificant, you need to stay above the surface level. You must keep in mind that you continuously compete with your competitors! Therefore, you must uplift your game and develop sound, trendy, and engaging gift ideas that are one-of-a-kind and not similar to competitors! How embarrassing will it be if your competitors give your customer an excellent, vibrant-colored pocket mirror with a meaningful phrase like "for the beauty inside and out" while giving away a small plastic lunch box?
36 Freebie Ideas for Small Businesses:
Now that you know the importance and all other aspects of your giveaways, let's look at the 14 freebie ideas for your small business.
Free samples of your product

Tote bags

USBs

Keychain

Stress balls

Notebooks/notepads

Sticky notes

Bookmarks

Pens

Pencils

Pencil boxes or lunchboxes (for kids)

Water bottle (for both kids and adults)

Cup/mug

Travel mugs
It is essential to know your audience when giving away a freebie. Branded USBs, sticky notes, notepads, pens, and cups/mugs can be suitable for corporate usage. But, how awkward would it be if they got branded bookmarks, water bottles, and pencil boxes? Jeez! Let's keep these specific to students only.
If you're going for an online business, gathering customer email IDs is crucial for email marketing. These ten freebie ideas can help you gather a good amount of email IDs on every visit to your website.
Discounts

Free shipping

Free trial of your product/service

Free training/demonstration video

Free templates

Free vectors/pictures

Free online course

Webinars

Free masterclass

Newsletter
When you're stepping into the corporate world, how about inducing these 11 eco-friendly gifts for your freebie campaign? It's going to do WONDERS to your business reputation!
Sprout pencils

Reusable straws

Stainless steel cup, bottle, or food jar

Washable face mask

Biodegradable pen

Recycled cotton canvas zip pouch

Recycled coaster

Reusable travel utensil set

Recycled and reusable tote bag
FAQ Section
How do freebies attract customers?
Ans. Freebies make customers happy, create a positive buzz, enhance customer relationships, encourage them to get to know your business, and thus, turn them into potential clients.
Do freebies increase sales?
Ans. Since free items are less valued, customers tend to buy the main items instead of the free ones after they are put on sale.
What do minimalists give as gifts?
Ans. Minimalists tend to give something useable such as services. Services like a one-month subscription or a free trial are not that expensive and are usually appreciated by the customers.
What are the disadvantages of freebies?
Ans. Freebies result in the exploitation of resources since they are not valued much and are not used optimally. It also decreases the customer's productivity as they don't put much effort into acquiring the product/service.
Conclusion
Making your small business grow in a short period. Although it is your choice to induce giving freebies in your business, doing so will make your business more engaging and noticeable among your target market. The ideas mentioned above, combined with your business branding and relevance, will help you develop unique gifting ideas that will give you an edge over your competitors.