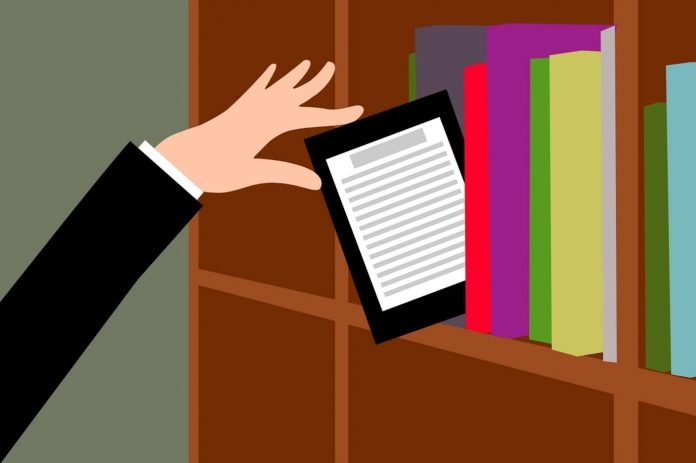 The 21st century brought a mass migration of business from traditional promotional trends to digital marketing techniques. The internet revolutionized the methods of advertising while marketing became subtle. Companies found digital to be a more effective means of attracting an audience, generating leads, and enhancing brand recognition. They realized that high-quality, interactive, and informative content helped an organization become more productive. EBooks – or electronic books – are prime examples of how you can promote your content by reaching your target audience. A perfectly-designed eBook can help you achieve your marketing objectives and enhance your digital reputation. It's important to realize that choosing the best EBook designs matter.
Business Benefits of eBook Creation
EBooks will not replace the old-fashioned paperbacks any time soon. But electronic knowledge is more affordable than traditional manuscripts. You can also store thousands of books on your smartphone and take them anywhere you want. But let's see why businesses should invest in eBooks. Your business spends money to create an effective content marketing strategy. An average blog post should be 3,000+ words long in 2021. But some companies need to convey more in-depth information about their products/services.
Is it possible for an average reader to read a 10,000-worded article? That's why you need to convert your content into ebooks people can read by downloading. Also:
Your website must acquire a certain level of authority if you want search engines to rank it higher. You can enhance your reputation by providing your readers with the information they require in an accessible way, such as eBooks.
Cloud-based eBooks receive updates so authors can edit their books whenever they want. These digital booklets are also easily shareable. They even have the read-aloud option for the differently-abled and dark feature for reading comfort.
Lead magnets help businesses improve lead generation and grow their email lists. EBooks serve as an integral component of your inbound marketing strategy since lead generation is one of the primary content marketing objectives.
The Best Inspirational Designs for your eBook
Various examples of eBook design can showcase the presentation of content from different perspectives.  Are you worried that you lack the creative or technical skills required to design an eBook? Well, now you can find ebook creator services online that turn your content into a publishable eBook. A wonderfully-designed theme can make an eBook's content engaging for readers. You can find multiple examples of inspirational book designs on the internet. These illustrations will help you convert boring college lectures into a stunning page-turner. If you're having problems with understanding visualization, consider the following examples to get insight into the art of creation:
HP's 20/20: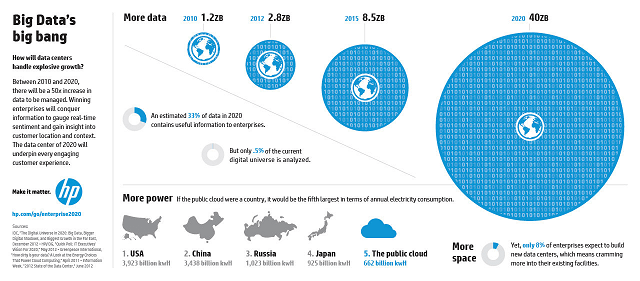 If you have a massive amount of information to present, you must generalize it. People can't comprehend complex data unless it's summarized and explained in laymen's terms. This eBook elaborates on the exponential expansion of big data (2010-15). Moreover, it discusses the electricity consumption of the public cloud as compared to some large countries. You can see how easy it's become to comprehend dense and confusing concepts once they're in visual form.
Consider how much white space they've left unused. Why? To maintain a healthy amount of white space as neat and tidy wins the game. You must declutter your eBook and make it seem clean. Minimalism should be an integral portion of your Digi-book design. Just visit Apple's or NVIDIA's website to observe their cleanliness. Moreover, notice how they've used only a few colors. Too much color freaks people out.
The Secret Sauce: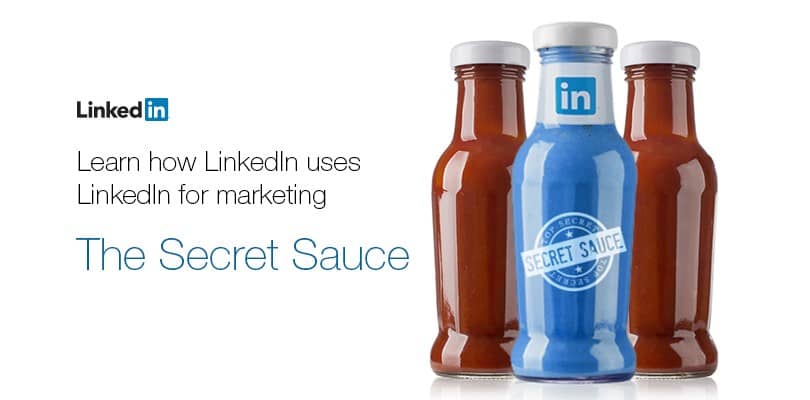 We're all aware of LinkedIn as an influential social media platform for companies to connect with their customers and enhance brand loyalty. This eBook cover discusses the essential applications of LinkedIn for this very purpose. The eBook cover displays a bold visual where the bottle with LinkedIn's label is supposed to be this website's significance in marketing. This bottle is colored blue – the website's trademark shade – with the logo stamped right on the top.
This example shows the value of keeping the front cover eye-catching but straightforward. It would help if you arrested a reader's attention with minimalism accompanied by attractive visualization. A bold image will compel your audience to turn to the next page and continue reading the eBook. You can visit Canva to find a unique template for your project. Then you must find stock pictures from Unsplash and edit them later through Pixlr. Now you have designed an amazingly-beautiful eBook cover.
Retreat Spa Iceland: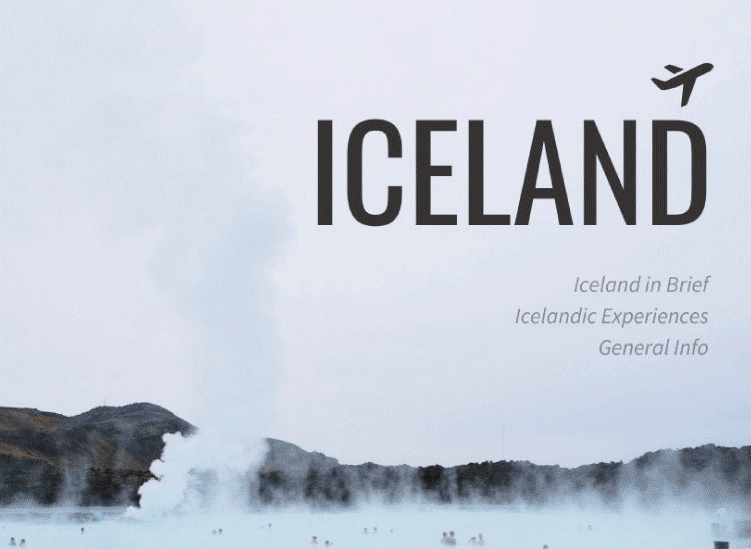 What's the most prominent thing about this eBook cover? What kind of message does it convey?
It calls readers to escape their mundane schedules by booking a trip to Iceland. And how are people supposed to book this vocational getaway? By visiting these people's landing webpage. It is an essential aspect of an excellently-manufactured book design that encourages people to take some action. You don't directly ask people to go to your website; instead, you subtly convey your message.
What's the whole point of even writing an eBook? You want to enhance your traffic, attract new customers, and maintain old ones. Content attracts your audience's attention. But content can't turn readers into buying customers unless it tells them specifically what to do. It will help if you put some CTAs – calls-to-action – in your eBook. These CTAs must be relevant and radiate urgency. You can utilize multiple formulae to create effective calls-to-action to include in your eBook.
Data-Driven Recruitment: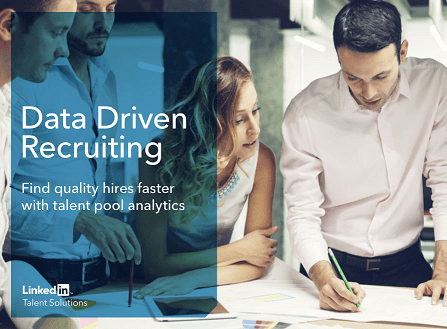 The above design is our typical brightly-colored eBook cover. It uses an image of good-looking people busy in decision-making with some papers and a tablet lying around. LinkedIn has presented a well-crafted design by using human-heavy photography. Thus, they have bolstered the focus on hiring well-suited employees in your company and recruiting only the right talent. The best part about coming up with an eBook design idea is to keep it comprehensive while avoiding clutter.
Also, notice how they've used different font sizes to guide the reader. Large fonts drive the audience's attention to a headline, while small fonts explain the matter in-depth. That's how you categorize information and make its comprehension convenient for your reader. People won't be interested in reading your presentation unless it's furnished with stats, quotes, and bullet points. The inclusion of pictures, videos, and animations (GIFs) makes your content more interactive.
Conclusion
Your organization can grow its web traffic by offering visitors some incentives such as free coupons, discount offers, or electronic booklets. A guest can receive these perks in exchange for his/her email address, thereby contributing to your company's email list-building. Quality content can increase your digital traffic by 2,000% and build your online reputation as an authoritative website. Studies show that American customers will pay 17% more to purchase from a reputable organization. It would help if you wrote a compelling eBook for your target audience. Acquire professional help to design a well-presented and beautifully-illustrated eBook to improve relationships with your customers.