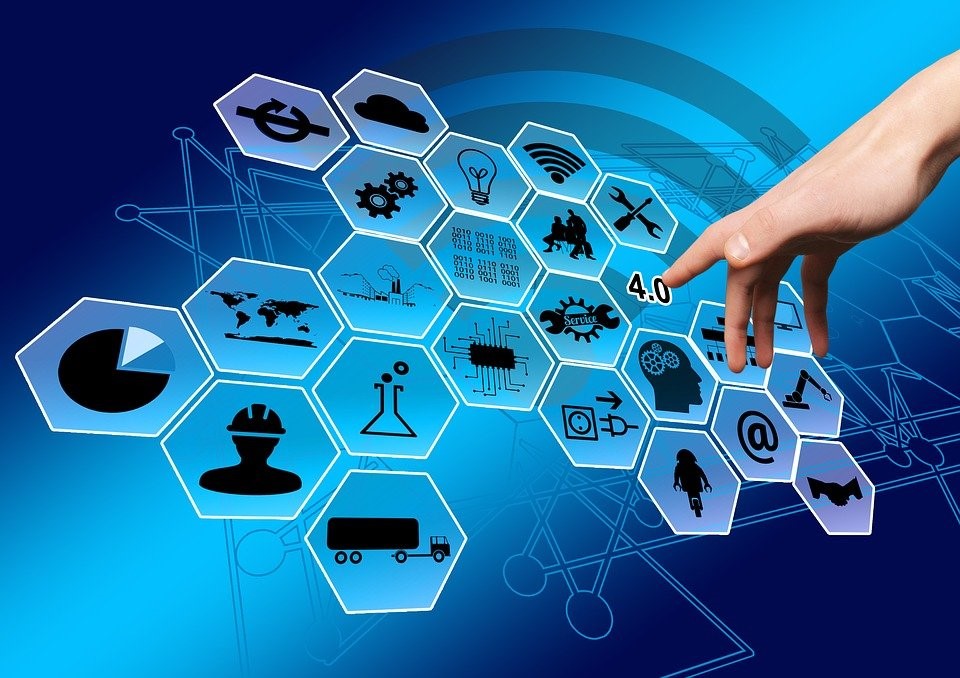 In today's digital revolution, technological trends are changing in the blink of an eye. Every day we come across a new application, software, or feature in digital tools. While customers enjoy a seamless shopping experience, businesses are taking advantage of cloud servers and agency project management tools. With increasing automation, having an IT department has become inevitable for companies. It facilitates data storage, distributes information across channels, and fosters innovation in businesses, but it requires tech-savvy skills. Nonetheless, the benefits of outsourcing your IT operations are unmatched.
A reliable IT infrastructure consists of various hardware, computer networks, and software that perform business functions. Can you manage high-tech software and devices? With all budgeting, marketing, and other operations, business owners don't have enough time to learn new skills. Likewise, entrepreneurs don't have enough capital to invest in IT infrastructure. Well, don't let this stop you from automating business processes because you can always outsource operations.
Your company has a lot of machines and you don't know if they are working or not.
You want to know if your machines are working or not, but the monitoring software you're using is too expensive and complicated.
Use xyndata machine monitoring software, to monitor your machines and get alerts when something goes wrong
Today, the global managed services market is witnessing interest in information services. As a result, many IT service providers are willing to manage the company's IT operations. From updating applications and software to leveraging artificial intelligence – IT service providers will handle everything. Thus, offering a full range of benefits to your company. In case you are doubtful about it, have a look below.
Here are seven benefits of outsourcing your IT operations to third-party services and improving your business as a whole.
1. Offer Proactive Monitoring
Undoubtedly, having an in-house IT team sounds feasible, but it is only available from 9-5. And since more people are shopping online, they want customer support round the clock. Therefore, it is always wise to look for managed IT services as they offer 24/7 monitoring of your IT environment. Alongside improving customer satisfaction, it can significantly reduce the cyberattacks' threats as IT systems are under vigilance.
Moreover, proactive monitoring identifies a single point of failure, allowing tech experts to fix it quickly. In case your webpage breaks down due to penalties or account suspension, they will address this issue in no time. Besides this, they also take care of all day-to-day tasks, software updates, and inventory auditing and control.
2. Implements New Technology
Every business needs new technology to progress in the market. However, companies can't afford to look into technologies while competitors create new products and attract prospects. Here, outsourcing IT services can come in handy. IT service providers bring gilt-edge knowledge and experience to your organization. As a result, you can access new technologies and tools while capitalizing on innovative business strategies. Do you know the best part? These service providers test all software and application before using them for your business. It eliminates the chances of errors and mistakes, giving you optimal results.
3. Ensures Compliance & Security
As more businesses are automating operations, cybersecurity is becoming a substantial concern. Online networks open your data to vulnerabilities and cyberattacks, which means you have to secure your data. IT outsourcing companies are on top of all the cybersecurity threats. They have comprehensive solutions for all potential cyberattacks. Likewise, they take all preventive measures and use encrypted servers to keep business information secure.
Therefore, you don't have to worry about upgrading the firewall or installing anti-virus software since IT service providers take this responsibility. Moreover, they ensure compliance with all regulatory bodies and government standards, closing doors for legal troubles.
4. Increases Operational Efficiency
Surprisingly, IT service providers can influence your company's operational efficiency. They use cutting-edge technology, software, and infrastructure to streamline operations. Firstly, they factor in your current IT needs and implement changes quickly. For instance – if you are maintaining financial records manually, IT experts can switch all money-related matters to accounting software. You have to insert double-entries, and the software will do everything else.
From financial statements, cash flow statements to vendor billings –you will have rich financial insights in minutes. Similarly, you can automate the human resource department by leveraging chatbots and machine learning. In addition to helping with the recruitment process, it can create performance appraisals of every employee. Since it eliminates repetitive tasks, your employees can work on other crucial business projects.
5. Reduces Business Costs
Undoubtedly, technological innovations are doing wonders for businesses, but they require hefty upfront costs. Luckily, you can reap the benefits of tech-savvy applications without having to invest in them – all thanks to IT outsourcing companies. They manage all your IT operations without charging a fortune, reducing business expenses. Simultaneously, you can save money rather than spending on installation and infrastructure for the in-house IT department.
Besides this, all the unexpected expenses and software upgrading costs won't be your headache. You won't have to cough up money on employee training as IT service providers will do all the legwork.
6. Provides Customized Solutions
Believe it or not, outsourcing companies put a lot of time and effort into understanding the company's unique requirements. After all, IT is a core business operation that sustains the functioning of your business activities. They delve into core activities, company culture, and business operations to customize solutions for your specific needs. Likewise, they identify current system issues and other day-to-day challenges businesses encounter.
It uncovers opportunities that allow outsourcing companies to build a plan to support their long-term business goals. Suppose the inventory turnover is high or experts detect fluctuations in demand and supply. In that case, they will implement an inventory management software. It will let you keep tabs on stock levels while overcoming the problem of over and underselling. There is no absolute rule for these customized plans because they are unique to every companies' needs.
7. Assists with Future IT Planning
Unsurprisingly, IT service providers have years of experience working with different clients and industries. Similarly, they are well-versed with the latest technological innovations in the market. You can use this expert knowledge to plan for the future. In short, seek consultation from these professionals on future IT requirements. With continually changing technology, it is challenging to ascertain what the company will need in the future. IT service providers can help you predict trends by evaluating your company's performance. They will assess IT needs and growth prospects to ensure your business has a strong financial standing to leverage technology.
Final Thoughts
These days, outsourcing is a growing trend in the IT industry because an in-house IT department costs money and time. In addition to reducing operational costs, you will get access to better resources, applications, and software. Thus, whether you want to automate inventory, marketing, or recruitment, IT outsourcing companies provide all services. It increases operational efficiency and productivity while helping businesses gain an edge over competitors.