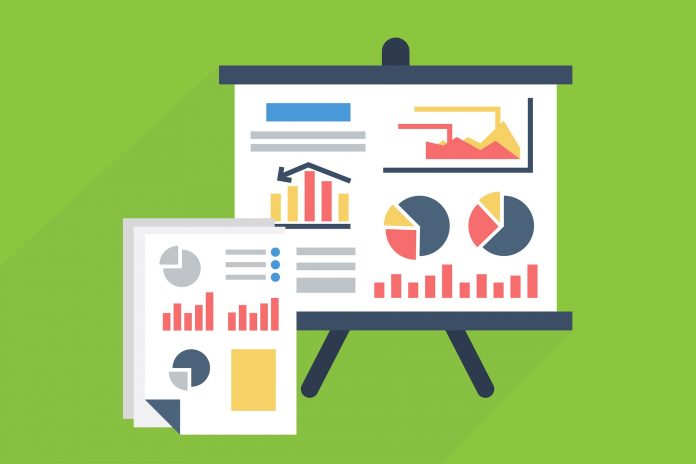 2020 was a prominent year for the technological revolution and digital proliferation. The ongoing pandemic enforced technological changes to adapt to stay afloat. Especially, the business sector was seen among top sectors to revolutionize themselves along with the technology and latest strategies. With the second half of 2021 unfolding, technology remains the ultimate factor for a business's success. With this technological revolution, the world continues to be driven by data. One of the ways to use it to perfection is data analytics. The increase in data usage also adds immense value to numerous data analytics jobs around the global sectors.
However, many still juggle with the question of why data analytics is vital for the business landscape? Running a business is both an exhilarating and challenging process. You will have to deal with a lot of factors to stay ahead in the competition. Meanwhile, businesses also need some information to devise new plans and make effective decisions. This information comes from data analytics that can allow businesses to introduce new products and understand consumer groups. With that said, let's discuss why data analytics jobs are vital in 2021 for a company's success.
What Is Data Analytics?
Data analytics is all about collecting and analyzing the raw data to process it into comprehensible reports. This way, business owners can use this information to make critical decisions for the company's successful growth. Every organization holds an enormous amount of data that can be leveraged for the decision-making of the business owners. It is a comprehensive process that covers diverse analytics practices for critical data. For instance, businesses can conduct data analysis for the consumers spending patterns during the pandemic. Utilizing the consumer's purchase data, business owners can efficiently decide on new marketing strategies to enhance sales.
Today, consumers' behavior is changing even quicker than before. The customers demand more engagement and better deals from the businesses rather than just products and services. For that instance, business analytics jobs can allow companies to process valuable consumer data to determine their requirements and go above and beyond with consumer engagement.
Importance of Data Analytics Jobs in Businesses
Since every business harness some data, it is highly important to employ analytics practices to derive essential information from the raw data. Raw data means every data that is convertible into crucial reports and data graphs. On the other side, data analytics aids in uncovering essential information like marketing trends, consumer demands, and patterns that may give a significant edge for your business. Business owners utilize data analytics in different ways. These include Data mining, Text analytics, Data Visualization, and Business Intelligence.
With the ever-rising competition among the businesses, every other business seeks practices and strategies to reduce the cost and maximize the profits. In this case, data is the only factor that provides insights for reducing the cost for production of the products and services. It will give insights into which strategies are eating up more cost. Hiring professional data analysts will benefit your business by precisely cutting down the operational costs and achieving better profits. Companies can use data analytics tools to derive important consumer and advertisement information. By using these trends, businesses can efficiently improve their marketing tactics and generate quality leads and sales.
Top 5 Data Analytics Jobs
Apart from the wide array of benefits of data analytics for businesses, aspirants are offered different jobs that have a positive outlook and higher earning potential. Let's discuss top data analytics jobs that you can consider.
1. Business Intelligence Analyst
When it comes to the vital data analytics jobs for the business, Business Intelligence Analysts. The role of the business analysts is to determine the retrieving of the data patterns and developing important reports for business decisions. Moreover, they communicate the data details with the higher authorities to help in making better decisions. The business intelligence analysts will also visualize the data to make it more perceivable for making effective decisions. For that instance, the aspirants must hold business and communication skills to analyze the business requirements and streamlining the operations. Business Intelligence Analysts earn up to $93,332 per year, along with career growth opportunities.
2. Data Scientist
As the name implies, data analysts perform data collection and analysis to perform research that communicates business goals. These professionals go one step ahead with Business Intelligence Analysts by using the data to predict the future. These professionals utilize software tools and data visualization skills to communicate the findings for the business. These professionals achieve promising earning potential with $81,990 each year.
3. Data Engineer
Data Engineers are another primary specialty in data analytics that is picking up a lot of attention lately. Especially, large companies need data engineers to deal with big data and structure it for business intelligence. The data engineers are responsible for data acquisition and storage to ensure it comes in handy when a business needs it the most. They set up the distributed data systems for the business to harness the vital data and create table schemas. Not just that, but they also ensure to collect the reliable data that pose importance for the future of the business. Data engineers earn a salary of $92,530 annually, along with other perks.
4. Data Analytics Consultants
The data analytics consultants and data analysts might do the same job for the businesses. However, there is one distinct difference between the jobs. The analytics consultants will provide the consultancy to companies to store data that align with business requirements. They will work with businesses for shorter periods and will provide insights for making data-related decisions. Moreover, data analytics consultants can also work remotely.  This means that they do not need to travel on-site for the daily job and work within the comfort of home.
5. Marketing Analysts
Marketing analysts is another most important career option among data analytics. These professionals focus on the data analytics practice around the marketing department of the business. Today, every business devises digital marketing strategies to go above and beyond with their consumer's reach. However, digital marketing requires a measurable approach to achieve positive results. For that instance, analytics are an essential part of digital marketing.
Meanwhile, the marketing analysts can use tools like Google Analytics and reporting softwares to generate information that can help the businesses to make the right move. It is important to note that marketing does not come cheap and is also crucial for business success. So measuring the marketing campaigns' performance with data can allow the business owners to reduce the cost and leverage the resources for more effective tactics.
Skills Required for Data Analytics
Apart from the numerous specialties, data analytics also demands top skills to work in a professional role. Today, companies realize the critical importance of data analytics. On the other side, they seek proficient data analytics experts to fill the roles in their business. Let's discuss the top skills they look for in the individuals for a right fit.
1. SQL
Structured Query Language(SQL) is the top skill that employers seek. SQL is the database language that allows individuals to manage, store and retrieve the data sets from databases.
2. Microsoft Excel
Employers also seek individuals with work proficiency in Microsoft Excel. It is a broad data management software that enables managing large data by using macros and VBA lookup. The tool is widely used in lean and startup companies.
3. Data Visualization
Data analytics experts must also be able to visualize the raw data. The raw data is of no use unless it is converted into graphs or pie charts to determine the performance of the aspects of businesses. For that instance, businesses want eye-catching data visualization to make the right decisions quickly.
4. Critical Thinking
Apart from the technical skills, employers would also look for soft skills in the right individuals for their positions. As a data analyst, you must be able to solve problems and think like an analyst. Critical thinking indeed varies from person to person, but improving the skill with different methods is the key to succeeding your career as a data analyst.
Final Words
As the world continues to advance into the digital era, there will always be a need to harness the data and utilize it for success. For that instance, data analytics will remain the top career for businesses to streamline their strategies in the right direction. Aspirants can consider earning a professional education to acquire all the essentials skills to enter the career. Only this way can businesses meet the rising demand for data analytics and tactics to progress further.