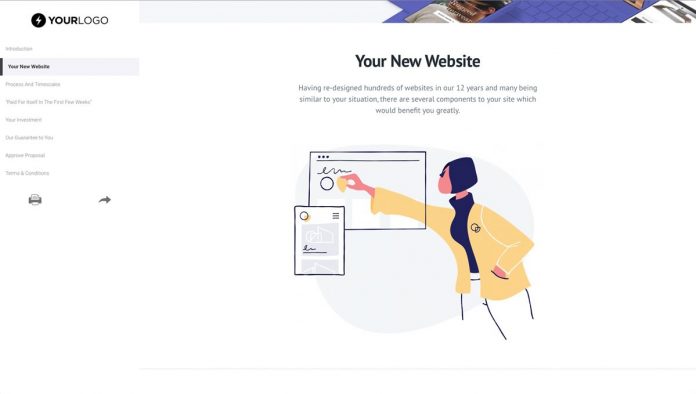 Starting an eCommerce site can be tough, especially if you are starting one for the first time. So, what should you do? The following tips will help you build a fully functioning, up-to-date website that your clients will love.
First, consider what types of products you want to sell. Will it be just clothing or household items, or both? If you have the budget for it, it might be worth paying someone to build your site for you. You'll save money in the long run by not having to hire someone every time there is an update. It's also important to keep your website design simple and easy to navigate so that customers find what they are looking for quickly. And don't forget about security.
If you own a business, you know that online shopping is the way to go. With the increase of eCommerce websites, it's easier than ever to sell your products from anywhere. But if you're not a web developer or a tech-savvy person, there are still ways for you to build an eCommerce website for your clients.
This piece will teach you everything you need to know about how to build a website and include an eCommerce platform so that your clients can start selling their products online. From choosing a theme to setting up payment options and shipping rates, this guide will help get your clients' businesses off the ground.
When it comes to web design, there are a few different payment models you can choose from. You can pay for the entire project upfront, pay as you go, or pay monthly. Each model has its own advantages and disadvantages. The new option pay monthly web design is a good option if you want to keep your options open. Paying for the entire project upfront can be a great option if you have the money and you want to make sure everything is perfect. However, it can also be risky because if something goes wrong, you may not be able to get your money back.
How to build an eCommerce website for someone else?
Before you start building your ecommerce website, it's essential that you're aware of what you're getting into. Depending on the type of website you're building, you could be dealing with a load of technical tasks. For example, you could be creating an eCommerce website for someone else, or you could be designing your own website and selling products on it.
So, before you get started, make sure you're familiar with the steps and resources needed to build a website. Here are some tips, which you can help create an amazing e-commerce website for your clients.
Choose a theme
Choosing a WordPress theme is a good place to start. However, you may want to consider a website builder in addition to WordPress. There are a number of options you can choose from. The options you choose will depend on a variety of factors, including the type of products you sell, your budget, and the type of website you want.
Choose the right host
For a website to work, it must be hosted by an SSL-certified and trusted site provider. SSL is an Internet security feature that encrypts communications between a website and the server. By using the correct hosting provider, your website will receive the appropriate security for the content you host. To decide which hosting provider is best for you, you should do your research.
Add the necessary features
If you don't want to build your own website or use an existing platform, consider using an existing site that you've seen featured on a site like ours, as it may be already built to do all of the things you need. This is especially helpful if you're new to eCommerce and are unsure of how to set up payment and shipping options or to set up a shopping cart.
If you can't find an existing eCommerce site with all the features you need, you can still use the above-mentioned platform. As long as your clients can already use it, you'll have everything you need to design the website with minimal pain for them.
Keep Your Website User-Friendly
You need to make sure that your website works smoothly for your clients. This will help them be able to see what your business is all about and help them decide to become a part of it.
The website should also be compatible with as many devices as possible. The fact that a lot of us are on different devices has made this much more important. However, you also need to make sure that your site is mobile-friendly. This means that it works equally well for laptop and smartphone users.
You don't want to set a blog and your site doesn't work on the phone or tablet. Your site has to be mobile-friendly because if it's not, your clients are going to complain that you didn't consider the mobile experience.
Make Purchasing Process Extremely Easy
One of the biggest hurdles in business is not knowing how to purchase things. There are tons of options available to customers. They can search on the internet, or purchase from physical stores. Choosing a payment method can be confusing. Choosing the right option for your website also matters.
There are a number of payment options. As an eCommerce business owner, you will have to be familiar with a few of them. You can choose credit cards, ACH (Automated Clearing House), PayPal, and Bitcoin, among others. Whatever option you choose, make sure that you have set up notifications and alerts so that your clients can easily pay you when they are ready to ship their product.
Shipping rates and return policy
If you've never owned a business before, you may be confused by some of the questions you'll need to answer to set up an eCommerce site for your clients. Because it's likely that your clients have never done it before, it's important to start off with an easy shipping option and a return policy. You'll also need to consider their shipping times, prices and preferences. For example, if they want to ship globally and have products in many different sizes, it's best to design a site where they can easily build their own, larger items and put them in their shipping box.
Conclusion
Before you start building your own eCommerce site, you should understand the principles of how this works. If you know the information in this article, you'll be well on your way to a successful eCommerce website for your clients.
Remember to include a lot of security features to make sure your customers' data is safe and secure.
Work on the platform for at least a few hours, so you get the hang of it and can make changes to the platform and the website. And lastly, remember to write and check your websites regularly for any changes.