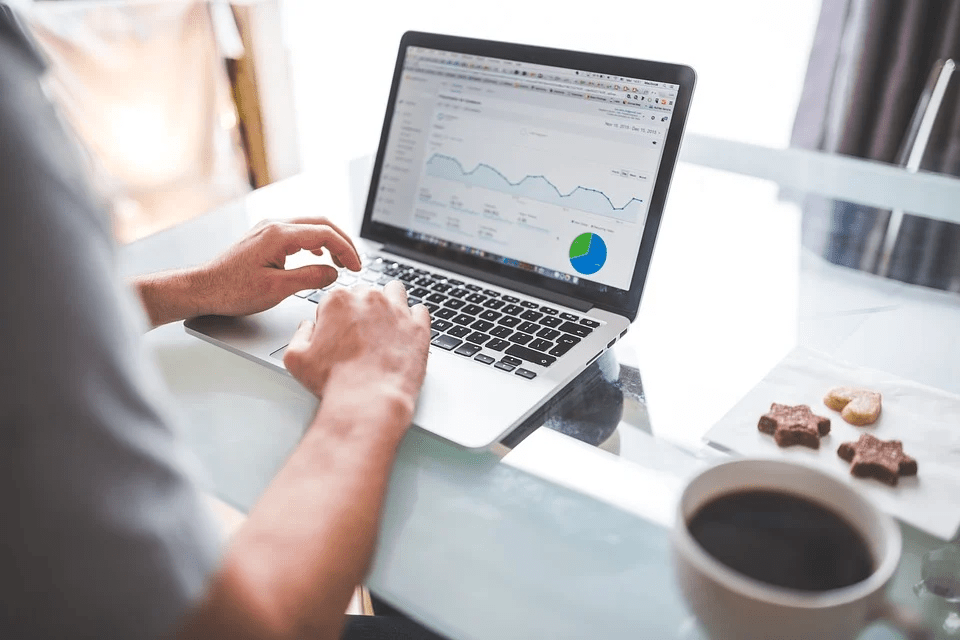 In this new digital era, businesses can't ignore technological aids to be successful. Regardless of the industry, every marketer must have a solid digital marketing plan from the start. Digital marketing requires strategies to take advantage of social media power and techniques to optimize search engine rankings to bring in more traffic. Digital marketing is overtaking traditional marketing in more than one way since it is easily accessible to all businesses irrespective of their size and shape. Therefore, it is important to have a solid marketing toolkit. Gotta have all the tools in the bag!
It is no surprise that there is intense competition in digital marketing. Plenty of marketers are competing for the same customers. Are you looking for a plan to be ahead of your rivals and meet the expectations of your customers? Now is your chance to save your time and efforts by using marketing tools to analyze data.
There is a myriad of online tools available for your marketing team. Below is the list of some tools that prove to be useful for various marketing campaigns:
When it is a question of an all-in-one marketing tool, SEMrush is your go-to tool. The powerful tool provides digital marketers with useful data to inform about marketing trends in their industry. SEMrush helps you search for the most profitable and suitable keywords in your niche. You can improve your keyword list by checking keyword difficulty and SERP features.
The tool allows auditing your site by analyzing on-page and technical SEO, boosting your SEO strategies. You can use this tool to check how much traffic your competitors get by analyzing several domains in parallel. Take note of direct, referral, search, and social traffic on your rival's site. Analyze user engagement on their site and identify gaps.
SEMrush allows you to identify the location where the traffic is coming from on your adversaries' pages. In this manner, you can determine the customer behavior of various regions. You can also discover their mobile and desktop traffic. You can detect which of the pages of your competitors' sites are gaining more popularity. Monitor their content, services or products, and social shares that bring in more traffic to improve your marketing approach.
Landing Page Creation: Unbounce
Each set of marketing campaigns has its objectives and audience. For this reason, it is necessary to customize the landing page according to your service and user. The best approach is to design a landing page that is a combination of each campaign. Landing pages with a good user experience boost the strength of digital marketing strategies.
Most marketers face difficulties in developing and testing landing pages as they are costly. Unbounce helps you grow and manage your landing page swiftly. It has various built-in templates for marketers to choose from; you can also create a new design using the WYSIWYG editor. Unbounce is an easy-to-use landing page creator with both mobile and desktop optimization. Use Unbounce to create landing pages, pop-ups, and sticky bars to generate high-converting leads.
Content Researcher Tool: Buzzsumo
While starting a business, most marketers have an idea of a couple of things about their industry and adversaries. These marketers can benefit more by making use of additional data.
Do you want to know what type of content the audience is searching for in your niche? Buzzsumo can help you with its 100% accuracy!
The content researcher and marketer tool allows you to research and identify the trends in your industry. Identify the top sharers in your niche with whom you can collaborate. You can be ahead of the game if you monitor your competitors' content marketing tactics. The best thing about the tool is you can view social shares of any URL in your site to determine and improve the performance.
Visuals And Graphics Creation: Canva
What if your website is all good, but it lacks the visually appealing factor? What if you are unable to attract the audience through your marketing campaign? Canva has you saved. The best part about this tool is that it is free, and you don't need to have any prior experience of using it. It helps you create business logos, customized cards and provides templates to draw creative designs. You can leverage these elements for your social media posts, infographic content, and blog articles. It saves you from spending an arm and leg on hiring a professional graphic designer.
Social Media Management: Hootsuite
Any company's social media existence, either big or small, plays a vital role in its growth. With a tool like Hootsuite, you don't have to worry about managing your social media. You can control above thirty social media networks with a single dashboard. It enables you to put up posts on different social media platforms in advance by setting up a timer. You can also search for popular trends going viral on each social media site by establishing various channels.
Hootsuite can assist you with the following features:
Discover influencers in your niche for marketing purposes
Responds to the comments and answer the queries using the dashboard
Automated replies that can save time
Monitors the engagement of people, their reviews, and conversations about your brand
Email Marketing: Mailchimp
It is no wonder that email marketing is still one of the most prominent marketing methods to this day. That is why MailChimp has been dominating the market with a whole set of user-friendly features. The marketing tool comprises impressive templates, analysis techniques for emails, and various triggers. Apart from formulating emails and scheduling, it helps categorize your customer base for sending them highly focused emails.
A feature known as smart recommendations allows you to gain useful knowledge about customer behavior to achieve better marketing results. Another feature, Content Manager, provides you space to save all the pictures and documents. Moreover, you can computerize the responses telling your customers about their confirmation of orders, cancellation, or a thankyou email.
Analytics Tool: Google Analytics
If you need to thrive in the digital marketing area, then Google Analytics is an indispensable tool. Google Analytics lets you know about the users that are visiting your website and their location. It also provides information about the duration they are spending on each page, bounce rate, and conversion rates. With the help of Google Analytics, you can decide your company's future marketing strategies, either it is keyword planning or messaging to your customers. Briefly said, it gives a complete analysis of your content, where it stands, visitor engagement, and much more.
Conclusion

Marketing in the digital world requires a high level of expertise, strategic planning, and media advancement. Keeping in mind that there are a plethora of different marketing applications for each metric. However, this article mentions some of the best tools that each marketer should take into account. Remember that these tools will only be beneficial if you know how to make the most of them for optimizing your marketing campaigns.