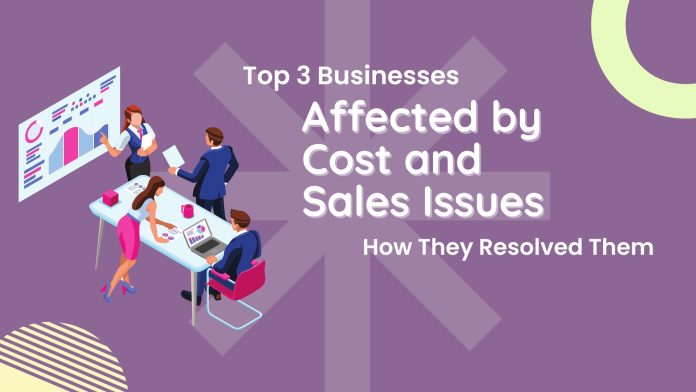 Running a business is not easy, and many things can go wrong, from sales to expansion.
Every year, many companies go through hundreds of small-scale problems that end up in long-term issues that are hard to manage.
In this case study, we will go through 3 different companies that suffered from sales and costing problems and how they overcame them.
Here are the Top 3 Businesses Affected by Cost and Sales Issues and How They Resolved Them.
1. Tesla
You may have heard of this giant company before.
Tesla, Inc. is a multinational American auto and clean energy company with its headquarters in Austin, Texas.
Tesla develops and produces electric vehicles (including cars and trucks), battery energy storage systems for use on and off the grid, solar panels, solar roof tiles, and other related electric goods and services.
Martin Eberhard and Marc Tarpenning founded Tesla Motors, the electric carmaker, in July 2003, and since 2008, Elon Musk has been the company's CEO.
Tesla has been through many issues, but here we will discuss some of its most recent problems with sales and cost.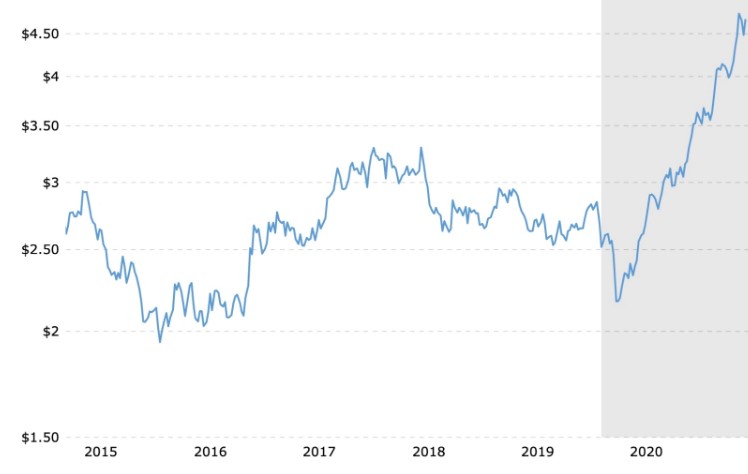 Tesla is in the race to make EVs as affordable as possible, but inflation has made it more difficult for them to do so.
Many suppliers have requested 20 to 30% cost increases for car parts from the previous year to the end of this year.
Due to such demands by suppliers and other dealers, Tesla has been forced to increase the cost of its vehicles to manage the market.
Tesla announced during its first quarter of 2022 that it had increased the prices of its vehicles in response to anticipated cost pressures from shipping and suppliers over the ensuing six to twelve months.
The inflation rate has forced Tesla to increase the cost of its vehicles.
Because of production problems with its electric vehicles due to pandemic regulations in China and supply chain problems, Tesla's sales from April 2022 through June were at their lowest quarterly level since last fall.
This decline in deliveries by Tesla was its first drop in sales since the beginning of 2020.
The company announced that it was able to sell about 254,000 electric cars and SUVs from April through June.
This was a significant decrease of 18% from the first three months of this year and a significant slowdown from the fourth quarter of last year.
The demand for electric vehicles is relatively high, mainly due to the global fuel price increase, and the delay in supply is causing many people to wait for months before they can expect their vehicles.
We are primarily concerned with getting the Berlin and Austin plants operational, according to Elon Musk in an interview with a Tesla owners' club on May 30 that was only recently made public.
Elon Musk said everything else is a tiny factor but added that it will get fixed as soon as possible.
Getting those plants functional will help Tesla produce and deliver more cars, increasing sales and improving revenue.
Another related case study about cost and sales has also been covered in the Westlake Lanes case solution.
The Westlake Lanes were also facing similar issues that were causing them to get into sales and cost problems.
2. Peloton
Peloton Interactive, Inc. is an exercise equipment and media company headquartered in New York City, USA.
The company was founded in January 2012.
The main offerings from Peloton are Internet-connected treadmills and stationary exercise bikes that let monthly subscribers take part in classes remotely by streaming media.
For access to classes and other features on their exercise equipment, Peloton charges a monthly membership fee of US$44, or $12.99 for users who only use their website or app to access the content.
In January of 2022, CNBC news reported that Peloton had temporarily halted the production of its exercise equipment.
This was because demand had decreased significantly following a sharp rise during the early stages of the COVID pandemic, leaving the business with an excess of bikes and treadmills in stock.
Based on information from internal corporate documents.
The business rejected the claim.
The share price of Peloton increased fourfold in 2020 before falling almost 80% in 2021, which resulted in quite a loss.
To save $800 million annually, 2,800 employees were let go in February 2022.
According to July 2022, Peloton will outsource rather than manufacture its treadmills and stationary bikes.
The company informed its staff that it would outsource some roles and positions and eliminate about 800 jobs by the following month.
In a letter to its staff, the company announced that it would drastically scale back its retail presence and increase the cost of its equipment to raise more revenue.
After talking about a possible takeover by Amazon or another company, the business announced in August 2022 that it would begin selling its bikes and gear through Amazon to expand its product distribution.
These few initiatives may not have been easy to take, but they resulted in significant cost reduction and efficiency.
During and after the COVID pandemic, there was a high rise in orders that suffered significant delays and other shipping issues that caused most of the buyers to cancel their orders, giving the company quite a bit of a loss.
As a result of Peloton's success, at least a dozen market competitors, including Flywheel Sports, Icon Health & Fitness, and Equinox, started offering internet-connected bikes similar to those sold by Peloton.
In 2017, Flywheel developed its at-home internet-connected exercise bike and later acknowledged that it had stolen Peloton's technology.
According to court records, Flywheel launched an internal initiative to illegally acquire Peloton's trade secrets.
This caused the competitors to illegally capture a market segment that had previously belonged to Peloton.
The US Consumer Product Safety Commission advised against the Tread+ model of the Peloton treadmill in May 2021 after one child died after being pulled under it while a parent was using it.
After that, almost 40 others experienced injuries from the exercise machines, including fractured bones.
The US commission stated that the product should be kept out of reach of children and pets when not in use by being held in a locked room.
The touchscreen display screws on the Tread model were reported to have loosened, occasionally causing the screen to separate and fall off.
A Brooklyn couple sued the business in July 2021, seeking unspecified damages, claiming that their 3-year-old son had third-degree burns after being stuck under the treadmill.
To accelerate manufacturing and decrease shipping times, Peloton, Inc. made a $100-million investment in shipping solutions in December 2020.
This investment improved the shipping processes and made their processes much more efficient.
Flywheel ended its at-home cycling services in February 2020 after reaching a patent settlement with Peloton.
To recapture the market segment that Peloton previously had, Peloton gave Flywheel users the chance to exchange their Flywheel bikes for refurbished Peloton bikes at no cost after Flywheel's service was discontinued.
Peloton Inc. rejected the appeal to recall the product and issued a statement that addressed its consumers to deal with the injuries and other issues raised by the US commission.
Before Peloton changed course and voluntarily recalled the Tread and Tread+ products on May 5, 2021, it issued a statement that cautioned parents to keep their kids away from the treadmill to avoid injuries.
To facilitate the consumers and deal with their issues, Peloton accepted the return of the treadmills for a full refund until November 6, 2022.
Before the refund, the business announced that treadmill owners could schedule a home appointment for touchscreen repairs in August 2021.
After that initiative, Peloton implemented security measures like a digital passcode to unlock the Tread product and a safety key that must be present before use.
Peloton also took further initiatives to manage its product prices and increase sales.
On March 11, 2022, Peloton began testing one of its new pricing systems, "One Peloton Club."
Customers who purchase a bike or bike+ product pay a one-time delivery fee and a monthly rental fee.
All workout classes are available with a subscription, and the bike is included in the monthly fee.
In April of 2022, it was reported that Peloton had reduced the prices of its stationary bikes and treadmills but would increase the cost of monthly subscriptions for classes for Peloton equipment owners.
3. American Airlines
American Airlines is a US-based airline headquartered in the Dallas-Fort Worth metropolitan area in Fort Worth, Texas.
In terms of fleet size, scheduled passengers carried, and revenue passenger miles, American Airlines is the biggest airline in the world.
The company will have a lot of things to deal with in 2022.
In addition to the problems with Omicron, the airline's enormous debt has grown to $36 billion (£26.8bn).
Additionally, it will have to defend itself against legal action brought by the US Justice Department to revoke a deal with JetBlue regarding the consolidation of flights in the American Northeast.
Additionally, American Airlines must deal with poor union relations and a decline in business travel demand.
Due to the pandemic and growing public awareness of environmental issues, the latter choose to travel less.
The pilot shortage, particularly among regional airlines in the United States, is not new.
The cost of this shortage to American Airlines was at least $61 million in the fourth quarter of last year.
American Airlines initiated flight cuts to small cities to deal with the pilot shortage.
American Airlines has increased its pilot supply and will continue serving small markets.
SkyWest Airlines, the largest regional airline in the United States, also suggested a new operating subsidiary to deal with the cost and minimize it.
Sales have not been much of an issue for the airline, but recovering from the COVID pandemic has been tricky. Use Gilleran Energy consulting service to get a detailed estimate of your energy savings potential and cost estimates for making improvements.
There has been a gradual increase in travel demand after the COVID period, but not enough to generate the expected revenue.
It is also reported that some aircraft are underutilized and are not being used as efficiently as possible.
American has begun sizing the airline for its available resources and the operating conditions it faces and will make other changes as needed.
In this case, the airlines must be efficient with their resources to tackle this issue.
"We remain focused on our key operational reliability and profitability objectives," American Chief Financial Officer Derek Kerr said.
Reference
Russell, Edward. 2022. "American Airlines Posts Record Revenues Despite Operational Issues." Skift.
As a solution, American Airlines would take the initiative to ensure operational investments would also result in revised pilot wages.
This may increase the short-term cost for the airline but will end up as an advantage in the long term.
Conclusion
Businesses worldwide go through many internal and external problems that force them to take specific actions to improve their condition.
Running a business is not easy, and many things can go wrong, from sales to expansion.
In this case study, we included three companies that suffered from cost and sales issues in recent years and how they solved them to counter their problems.
Some solutions take time and have short-term adverse effects but work well in long-term conditions, and some may provide temporary solutions to tackle specific problems.