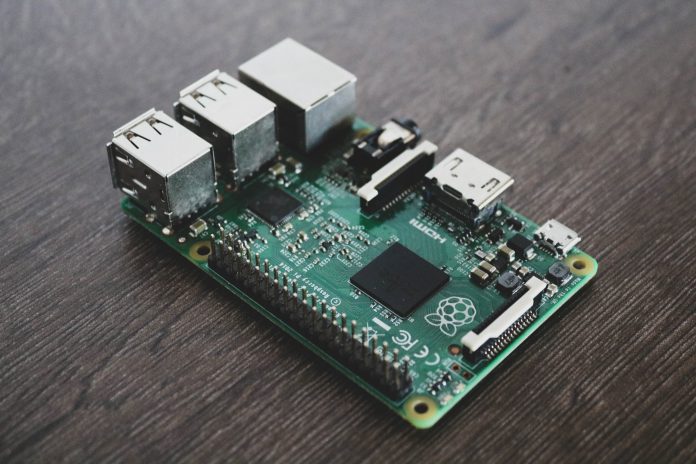 The stock market is unpredictable; it seems to have a mind of its own. Though analysts with years of experience under their belt forecast gain for various companies, sometimes certain companies outperform themselves and take the stock market by storm. Advanced Micro Devices Inc. is one such company that in recent times has risen against all odds and shown the market how to maintain finesse while executing with perfection in everything they do. The AMD stock is the talk of the town!
Amid the crashing market that is still recovering from the blow of the pandemic, one such company has risen to the surface, not just increased their value, but it appears they have doubled it overnight. You heard us, Advanced Micro Devices Inc. (AMD) has done the unthinkable, something most companies achieve after toiling for years.
AMD, an American multinational semiconductor company, the makers of high-performance computing and visualization products, announced that its revenue doubled on Tuesday. According to the company's Chief Executive, Lisa Su, the company experienced a drastic surge in revenue during the first quarter, when revenue doubled annually. She further added, the company expects to grow massively in the upcoming months.
Background of AMD
From humble beginnings in 1969 as a Silicon Valley startup, AMD stepped into the market with a handful of employees close to a dozen with a core specialization in semiconductor products. Over the years, the company has since stepped up and expanded its product line to encompass graphic cards and processors. That's not all; AMD is most famous for manufacturing one of the best gaming processors in the world. They are sought after by hardcore gamers worldwide and are known to take the gaming experience to the next level.
Another feather in the cap for the company is its Radeon PRO Graphics for Apple. The company has laser focus on the excellence of execution and powers graphics for one of the biggest names in the IT industry, Apple. Moreover, AMD empowers designers and artists worldwide to go beyond their imagination and create out worldly art.
Skyrocketing Figures
The company usually made $348 million annually. However, this year, AMD knocked the ball out of the park by quadrupling its sales to $1.35 billion. While other companies suffer from severe losses, AMD seems to compete with itself. Last week, Intel Corp. INTC contributed to a 20% drop in sales for data centers. However, analysts knew better and, against all odds, predicted ARM Holdings PLC and AMD to generate more significant revenue.
According to AMD, during the first quarter alone, they garnered 45 cents per share instead of $162 million earned, bringing the total net income to a whopping $555 million. Furthermore, the company generated $1.44 billion last year for graphic chips and computing. Analysts forecasted AMD would bag $1.89 billion this year. However, the company left everyone in a shock when it announced the sales for this year skyrocketed 46% to $2.1 billion.
In a world crippled by the devastation and havoc spread by the global pandemic, a shortage of microchips is raising global demand among companies. Manufacturers of silicon wafers that are integrated into chips tirelessly work to increase production. Nonetheless, the only company that has risen above the challenge is AMD, and they continue to do so with stealth, determination, and fuel for a drive like no other.
During the regular session, the company experienced a 0.2% decline, however in the after-hours trading, AMD managed to gain more than a 3% increase, which brought them up by 5% premarket Wednesday, putting the company on the radar for investors across the globe.
Growth of The AMD Stock
AMD is all set to accelerate growth, performance and take over the market as the undefeated leader for many years to come. The company continues to deliver great value for money and performance, giving Intel a run for its money in several categories while taking the lead in others. Tech-savvy individuals are no strangers to the out-class quality of AMD Radeon Graphics and Ryzen Chipsets. No wonder they are making waves in the stock market.  
Overall, taking an overview of the microchip market, the supply and demand continue to increase as the weeks pass by. This Thursday, KLA Corp. witnessed -1.7% earnings, and on Wednesday, Qualcomm Inc. experienced -1.04% earnings. Leaving both analysts and investors skeptical.
One man's loss is another man's gain, a concept well known to many seems to work in AMD's favor. Hence, as the other microchip experts experience massive losses worldwide, AMD has nothing at stake but to gain a solid position as the market leader and technology expert that delivers world-class processors, phenomenal graphic cards, and remarkable chipsets year after year without fail.
Since the last 12 months, Nasdaq Composite Index has gained 61%, S&P 500 index has earned 54%, PHLX Semiconductor has gained 87%, while AMD has risen 51%. AMD has been gaining momentum for a while; it has doubled its stock value overnight and has a laser focus on speeding ahead towards even more success. Analysts and stockholders alike cannot wait to see what the company has in store for them and are hoping to see its stock value boom.

What The Future Holds – AMD Stock
In the second quarter of 2021, the company expects to increase 86% year-over-year, translating to $3.6 billion and 4% quarter-over-quarter. Moreover, AMD speculates year-over-year growth to be due to overall business practices. However, a quarter-over-quarter increase is accredited to accelerated growth in gaming and data centers. Furthermore, the company also expects the non-GAAP gross margin to rise at least 47% in the second quarter. Overall, the future looks promising for AMD stock, and the company is hoping to generate at least 50% more revenue compared to last year.