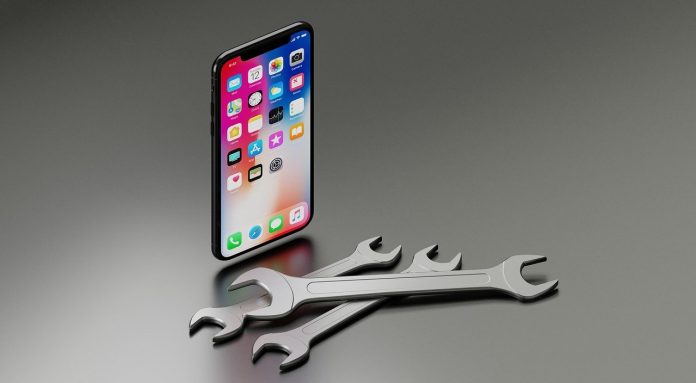 After a beta testing period of nearly three months, Apple finally released the iOS 14.5 Update on Monday, 26th April 2021, bringing along a host of changes and new features for iPhone users. This version of iOs probably is the most significant update we have had since IPadOs and iOS14 came into the market. It was a long time coming, more than any middle of the lifecycle update that Apple has put out. Innovations range from cools emojis to App tracking Transparency to unlocking your iPhone while wearing a mask( as long as you have an Apply watch on your wrist, of course).
Today, we will take a deep look into what your iPhone can do with the iOS14.5 update. Listed below are some key features of the 14.5 update.
Now You Can Unlock Your iPhone Using Your Apple Watch
Probably the most notable change the new update brings is the ability to allow users to unlock their iPhone through their Apple Watch if they are wearing a face mask. Of course, this feature requires that you update your Apple Watch to the newest WatchOs version 7.4 for it to work. To turn on this feature, touch on the Settings App, select FaceId and Passcode, then search for the 'Unlock with Apple Watch' function and turn it on.
After enabling this feature, you can unlock your iPhone using your Apple Watch automatically when you are wearing a face mask. When your phone unlocks through this feature, you'll receive haptic feedback on your Apple Watch, notifying you that you've unlocked it using your Apple Watch. You can also lock your iPhone again using your Apple Watch through the 'Lock Phone' function on your Apple Watch's notification center.
App Tracking Transparency
After installing the new iOS 14.5 update, you'll notice the App Tracking Transparency notification pop up on your screen. You probably already knew about this feature because Facebook was fighting against its deployment for some time now. However, with the tvOS14.5, iPadOS 14.5, and iOS14.5 update, you'll see more and more apps starting to comply with Apple's policies and rules, presenting users a pop-up notification that allows them to disable or agree to Ad tracking.
For instance, when you go to the Instagram app, you'll see a pop-up that presents two options- 'Allow' or 'Ask App not to Track.' Also, when you open the Privacy section on the Settings menu, you can view a list of applications that can track you and turn App tracking off.
Improvements In Siri
iOs14.5 also brings noticeable changes to the Siri Voice Assistant. Firstly, a new intelligence feature allows Siri to adapt to your music application of choice. As Apple explains that there is no way that iOS can automatically configure the 'default' choice of music service, such a feature allows Siri to remember your music app of choice. The personal voice assistant will remember your choice of music app whenever you ask Siri to play a song.
For example, if you have Spotify as your default music app and command Siri to play music, you won't have to specify 'on Spotify' to prevent music from playing on the Apply Music app. It is not a 'default' music player feature, but it will allow Siri to remember your preferences and adapt accordingly. Other Siri improvements include; two new English-based voices, the' Siri and Search' feature is now 'Siri Voice,' and the 'Accent' label is now the 'Variety' label.
Battery Recalibration For Iphone11
For all the variants of the iPhone11( from 11 to the 11 pro max), iOS14.5 includes a new feature to recalibrate the iPhone11s' battery health reporting feature. The update recalibrates the iPhone11s' peak performance and maximum battery capacity, allowing them to display accurate battery health and percentage estimates.
The recalibration also fixes any unexpected battery drain issues or other reduced battery performance problems. The recalibration process usually takes a week or so after you install the update.
Changes In Apple Music App
There are a few minor tweaks when it comes to the Apple Music app in iOS14.5. However, it will result in a better and improved user experience when you combine all of them. With the help of new slide gestures, you can add a song to the Apple Music Library or the 'Now Playing' queue. When you long-press a particular song, you can now see new options such as 'Show Album' and 'Play Last.' In the music library, the download button is now three, that when tapped on, will allow you to access a wide range of options for a specific song. You can now also send song clips and lyrics to people with the 'Share Lyrics' feature. The lyric sharing option supports iMessage cards and Instagram stories.
New Emojis
iOS14.5 introduced more than 200 emojis for iPhone users. These include face with spiral eyes, mending heart, heart on fire, exhaling face, face in clouds, couples with different skin tones, and so much more. The syringe with blood emoji is now only an empty syringe, allowing it to look more neutral. The headphone emoji is now the Airpods Max emoji, while the rock climbing emoji is now wearing a helmet.
Other Small Updates
Other minor new updates iOS14.5 include:
Support for AirTag

Fitness+ workouts now have AirPlay 2 support

Xbox Series X and Playstation 5 controller support

5g enabled dual sim support on all iPhone12 models

Reminder sorting ability by priority, titles, creation date, and due date.

Redesigned podcats app
The Final Words – iOS 14.5 Update
Every year there is an iOS update along with a new iPhone release. For 2021, the recent update is iOS14.5. To download this update, you can go to your iPhone's 'Settings' App, then 'General,' and then 'Software Update.' The minimum device required to run the new Ios update is an iPhone 6s. If you have an iPhone6s or above, you can rest assured that you'll be able to enjoy the new variant of Ios and the features it brings along.