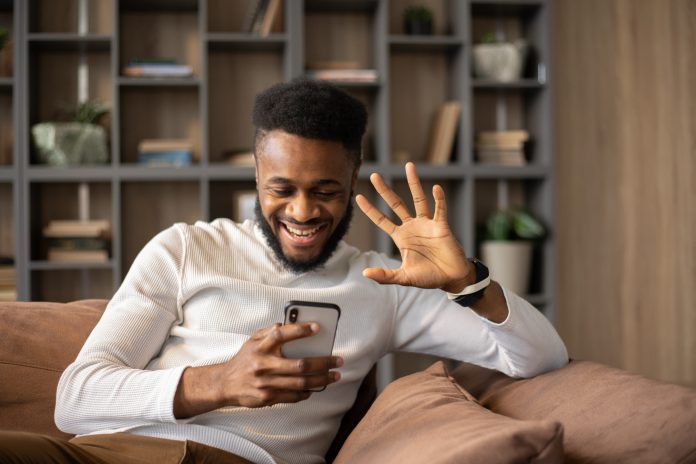 Shortly, Android and Windows users will use the FaceTime app for the very first time. At its Worldwide Developers Conference (WWDC) keynote, Apple announced that the FaceTime app would be available on the web browser, permitting users to video call from Android and Windows PCs. Previously, this video calling app was exclusively accessible on iOS and Mac. While this is fantastic news for Apple iPhone users who will bring more buddies into the fold, it also suggests that people who don't have an Apple mobile will not splurge for an Apple iPhone or iPad to use FaceTime.
Let's check out some exciting features of the FaceTime app and see how it is a fun and professional video calling app for iPhone users.
FaceTime – Fun And Professional At The Same Time
FaceTime is a video calling app that people mostly use to gossip around. FaceTime's features are usually minimal compared to other apps such as Zoom, Facebook Messenger, and WhatsApp. However, you can still have video conferences with your colleges or for office meetings in general. With FaceTime, you can video call up to 32 people at a time. You can add them by their contact number, name, or even email. Add each contact individually as you can't generate any links or set groups for calling all at once. However, the FaceTime Android app will have a feature to create links for joining anyone to the call in the future. FaceTime lets you adjust video/audio settings, use camera special effects, and custom Animoji or Memoji.
Competing With Zoom
Apple wishes to have FaceTime as the go-to app for meetings, pushing Zoom out of the spotlight with this new development. It is practically as simple to operate as Zoom but possesses far better security. Each member, for instance, must have an Apple ID, and everyone needs an explicit invitation to join the video call. Also, FaceTime remarkably makes use of end-to-end encryption.
No matter how unmatched the benefits of FaceTime may be, not everyone can make use of it. You can't use it with your friends and family who do not use Apple products. And the thought of converting every android user to iOS seems far too impractical let's be honest. No way that's ever going to happen. But if Apple offers FaceTime Android and Windows apps, it can undoubtedly replace the Zoom app right away as the go-to app for most users. However…
Would Launching FaceTime Android Really Be The Best Move?
Undeniably, a couple of instant concerns can pop up in your mind. For instance, FaceTime is one of the advantages of the Apple system. It's one good reason to get an iPhone instead of an Android phone. Also, it demands time and resources to build FaceTime Android from scratch. You may perhaps argue that after Apple got the apps ready to use, the lockdowns would be over, and the demand for those apps would be much less.
To counter both of these arguments, Apple may turn them into a vast marketing opportunity. Creating the apps and announcing free trials for the period of crisis can build good Apple's PR and when things normalize, put a low price on it for Android users. That way, Apple can have potential Android and Windows users who can get the app free only on the Apple kit. Also, Apple can make the Android versions, which can get calls free of cost but after a monthly fee. An additional loop to Apple's Facilities profits and a motivation to switch over an Apple device.
In this pandemic, Apple likely has plenty of time to think about creating FaceTime for Android and Windows. No one knows for sure when this global crisis will end, and you can expect Apple to experiment with this idea in the meantime.
Conclusion
The shift of FaceTime to Android and Windows doesn't entirely improve the cut-off between iPhone and Android devices. It would be great to look at Apple to go beyond expectations and announce such a version of app that people without an iPhone can also use as fun features without feeling like downgrade citizens who can't have a green bubble on their mobile screens. Yet, this update does give a reason to spring for an Apple iPhone if you feel left out of your buddies' FaceTime meetings.