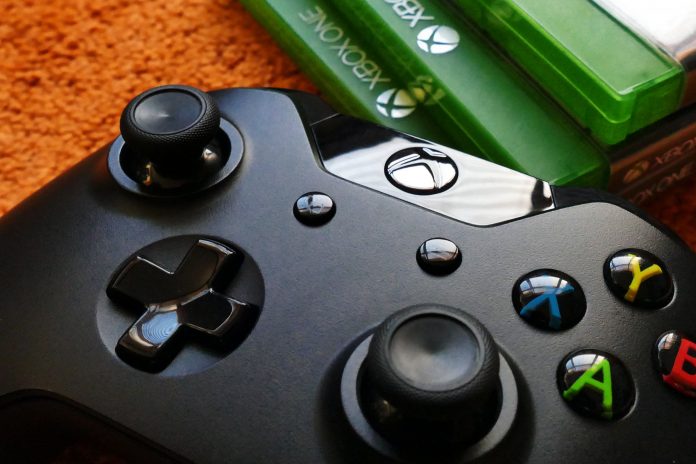 Dealing with Xbox one controller batteries is one of the daunting tasks. Replacing it repeatedly is a time-consuming and expensive process, so you must have a rechargeable equivalent. Rather than disposing of the AA batteries once it is not usable anymore, you should look for the quality Xbox One battery pack. It helps refill the supplies quickly so that you can resume your gaming without any hassle.
The rechargeable battery packs of Xbox One are the replacement for AA batteries. It provides a longer duration to your controllers as compared to disposable batteries. A battery pack usually takes around four hours to get fully charged. You need to place your battery pack into the wireless controller. Once its charging ends, you can charge it by the charging cable that comes with the kit.
Mostly, these rechargeable battery packs come with a bunch of two, so you can replace them in between the games. The Xbox One is one of the finest gaming consoles. It offers quality graphics and high-tech hardware. Millions of gamers enjoy their time in its HD gameplay. Being a member of the Xbox One family, you already know that buying AA batteries, again and again, can be very exhausting. It can be a burden on your pocket with time, so you have to look for a time-saving and cost-efficient solution in the form of Xbox One battery packs.
Battery pack solutions can vary according to your budget and gaming setup. Choosing the suitable battery pack for Xbox one can be tricky and confusing. But this post will enlighten you about the best Xbox one battery packs you should look for in 2021.
Beboncool Controller Battery Pack
This battery pack is compatible with the standard Xbox one controllers, and it can be one of the finest Xbox one battery pack choices. Two rechargeable battery packs are available in its kit that offers around 25 hours of playtime. You may charge batteries through USB-C or by attaching the USB-A cable. The charging time of this battery pack is also pretty good as it takes around 3 to 4 hours to fully charge this pair of batteries. Once charging is complete, the terminal will shut down automatically, which provides you an added benefit. It is also advisable to keep your Xbox one clean to ensure your controller's batteries are running smoothly.
Taiker Xbox One Battery Pack
Most of the sets offer a pair of battery packs, but Taiker provides you a pack of three rechargeable batteries that is a great option. When you have this kind of option, you will always be less likely to run out of power. You will always have a battery ready for your controllers, and each battery remains charged for around 10 hours. It means if you do not play solo, then it is the best option for you. Taiker's Xbox one battery pack is compatible with other Xbox series, like Xbox one elite, so do not worry about which controller you are using. Again, using the battery correctly is also vital for the battery's life, so you should not misuse your controllers.
Smatree Controller Battery Pack
Smatree offers another fantastic option for gamers looking for a rechargeable pair of batteries for the Xbox one. It is compatible with the Xbox one slite, Xbox one, and X/S controllers of the Xbox series. This battery pack comes with a duration of 10 to 15 hours of gameplay that is more than enough for any gamer. LEDs are present in this Xbox one battery pack, so it lets you know when the battery is fully charged. Six to seven hours are needed for it to get fully charged.
Yccsky Play and Charge Battery Kit
If you do not want to face the hassle of buying the rechargeable battery packs with the external charger, then Yccsky's play-and-charge kit is the perfect fit for you. It means you will be handling the controller with the USB cable coming out of it. Meanwhile, the battery will be charging. In this way, you will not skip a single moment during your gaming sessions. Besides that maintaining your Xbox one also makes an impact on your battery and controller performance. So, taking good care of your machine is also equally important. Yccsky's Xbox one battery pack is built for two pads. A single battery pack lasts for 8 to 10 hours. It takes hardly four hours to fully charge a single battery.
Rii Play and Charge Battery Kit
Although, Rii's charge and play kit do not offer long-lasting battery timing compared to other options mentioned above. But still, it is one of the finest solutions for gamers who constantly change their controller. LEDs are integrated on the top of the rechargeable unit that keeps you updated on the charging levels. Each battery can last for around six to seven hours. Rii's Xbox one battery pack provides you the option to choose the color according to your pad. It is one of the unique features that you will not find in other battery packs.
Kinfayv Controller Battery Pack
The rechargeable station of Kinfayv may sound costly as compared to other options that are mentioned above. But it comes with four batteries which provide excellent value to your gaming journey. You will hardly find this convenience in any of the other battery pack options. It is the ideal option for power users or who play in multiple players mode regularly. This Xbox one battery pack lasts for around twelve hours, and complete charging takes about seven hours. Remember that you can use these battery packs with just Xbox one. You are the one who is responsible for your Xbox one battery health, so make sure that you are using the batteries within the duration mentioned above.
Final words
There is always a proper way to utilize any machine or accessories. The same applies to Xbox one, as you should know the guidelines of each battery pack to use it in the right way. You are liable for your gaming setup maintenance and health, so use your controller's battery properly to maintain its performance. Regardless of the battery pack's quality, it will not last long if you use it roughly. The battery packs mentioned above will give you a clear idea to choose what is best according to your needs.