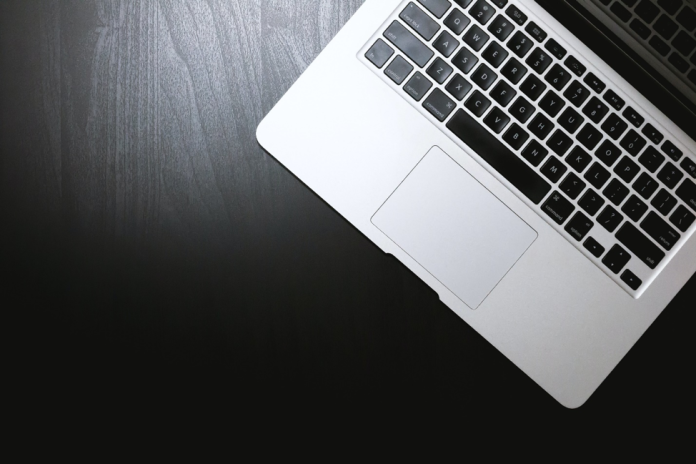 Best Laptop Under 400:
A laptop is one of the essential electronic accessories of the 21st century, in close competition with smartphones. Today's workforce has replaced the typewriter, account ledgers, calculators, notepads, and many other essential office tools of the past with laptops. Similarly, for personal users, visual media, daily news, video games, and photo albums are all now maintained and consumed through laptops.
However, laptops are generally considered an expensive commodity and a serious investment. Hence, whether you're looking to switch out your laptop or buy one for your family, you must consider the decision seriously. You might even find yourself contemplating whether you need to make the purchase or not, considering your budgetary restrictions.
Well, we're here to tell you that if you're looking to retire your laptop for a new one, or if you're just looking to get a laptop for your kids, but are worried about staying under budget, don't fret. There are plenty of great options available in the market which you can get without having to break the bank. In this guide, we have put together a list of the most fantastic options in the market to help you find the best laptop under 400 dollars!
1. The Best Laptop under 400 Dollars: Lenovo Chromebook C340 15
The very best budget laptop you can get under 400 dollars is the Lenovo Chromebook C340 15, which retails for around $330! The C340 is a convertible laptop with a touch screen that can also be used as a tablet. The Chromebook naturally works on a Chrome OS, but you can opt for either a Core i3 processor or an Intel Pentium Gold.
Best Feature: 12-hour Battery Life makes it a great everyday use laptop.
Downside: 4 GB RAM may cause lags with heavy usage.
2. The Second Best Laptop under 400 Dollars: ASUS Vivobook 15 (F512JA-AS34)
The second best laptop you can find under 400 dollars is the ASUS Vivobook 15. Retailing between $345 – $420, the Vivobook 15 is a great budget laptop that boasts a stunning 15.6″ screen. With a strong 10th Gen Intel Core i3 processor, the Vivobook 15 offers a Windows 10 OS, making it a top device when compared with other laptops within this price range.
Best Feature: Nanoedge's 15.6-inch screen offers an 88% screen-to-body ratio.
Downside: 128 GB SSD is very limited storage.
3. The Third Best Laptop under 400 Dollars: Microsoft Surface Go 3
Our third pick for this list is the Microsoft Surface Go 3 (2021), a mini Surface Pro 8. Although not a laptop, the tablet comes with a detachable keyboard as well as a built-in kickstand that can be used to prop up the screen, hence making it a 2-in-1. You can also choose an i3 processor or an Intel Pentium Gold, so you can pick a processor that suits your needs.
Best Feature: Bright display with integrated Intel UHD Graphics 615.
Downside: Only one USB port is inconvenient.
4. The Fourth Best Laptop under 400 Dollars: Samsung Chromebook 4
The fourth best laptop under 400 dollars is the Samsung Chromebook 4. Although launched in 2019, the Samsung Chromebook 4 is still a tough competitor in the budget laptop market. Priced at around $200, the laptop works on an Intel Celeron N4000 processor, making it an affordable and productive option.
Best Feature: Lightweight at 3.62 lbs makes it an excellent laptop for traveling.
Downside: Below-par audio quality.
5. The Fifth Best Laptop under 400 Dollars: HP Pavilion 14" AMD Ryzen 3 3250U
Our final choice for this list is the 2022 HP Pavilion 14″ AMD Ryzen 3 3250U, which retails for between $350 – $580, depending on the SSD variant. The Pavilion is a highly efficient device with a dual-core Ryzen 3 3250U processor. It comes with the Windows 10 OS pre-installed and a 14″ HD touchscreen that offers great display and performance.
Best Feature: IPS touchscreen panel, which is easy to use.
Downside: Numerous useless pre-installed software comes with the OS.
FAQs
What is the most reliable laptop brand? 
Surveys suggest that Apple is the top-rated laptop brand in terms of reliability. It may be just as well as none of its products can be considered budget laptops.
How much should the laptop RAM ideally be? 
For an everyday-use laptop, the RAM should ideally be at least 8 GB to ensure that your device can multitask.
Should I choose a laptop or a Chromebook? 
It depends completely on your usage and requirements. Where a laptop is a better-performing device, a Chromebook offers more ease and convenience for users.
What is the latest Windows OS available for laptops? 
Released in 2021, the latest Windows OS available for laptops is Windows 11, which greatly improves the data protection capabilities of its predecessor.
Conclusion
We hope you were able to find your dream laptop from our carefully-curated top-budget laptop options. Each of the devices above has great features which are extremely impressive for the low price point, which makes them all contenders for the best laptop under 400 titles. Based on your use and requirements, you can pick whichever one best fits your needs, and we guarantee you won't be disappointed!