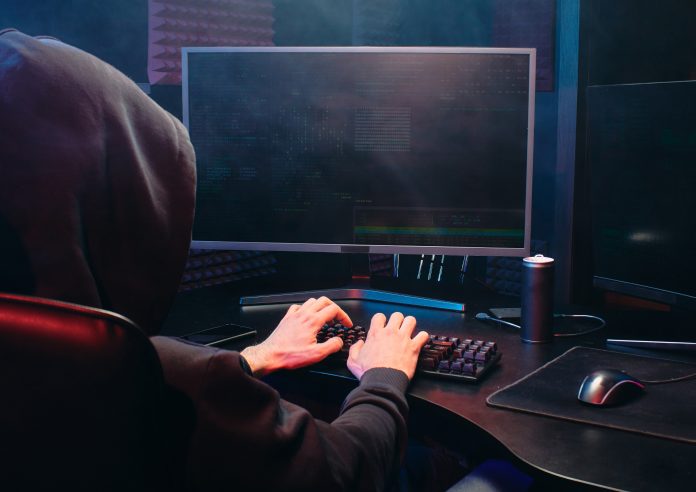 Ransomware protection has become indispensable in the modern world. Cybercrimes are constantly rising, making it imperative for businesses to apply updated means for security. Today, enterprises prefer storing their data digitally and use technological tools to carry on their day-to-day tasks. Thus, they often become vulnerable to cybercrimes. Since the modern world is primarily technologically driven, criminals also use technical means to steal data and extort money from people and different firms.  Ransomware is a program that criminals use to block users' access to their devices and compel them to pay ransom to regain access. They often demand money in cryptocurrencies and provide them with a decryption key to access their data. Ransomware is one of the widespread criminal models of the modern world.
You are worried about your computer security and don't know which antivirus you should use. There are so many antiviruses from different companies, and it is hard to choose one. Norton is the best antivirus for you! It can protect your computer from all kinds of viruses.
The famous phrase 'prevention is the best cure' also applies in technical terms. Fortunately, technology has progressed and brought forward ransomware protection that can help keep sensitive information safe and avoid malware software attacks. Criminals continue to advance their ways and break ransomware protection. It has made it essential for companies to install updated ransomware protection to keep their data safe. Several people find themselves in a dilemma as numerous anti-malware software are available on the Internet, and newer versions keep emerging. They cannot pick the best for themselves. Below we are listing some of the best ransomware protection for 2021:
1. Bitdefender Antivirus Plus
One of the best antiviruses is Bitdefender Antivirus Plus. It has garnered rave reviews in protecting users' files from viruses and other malware attacks. Bitdefender Antivirus Plus has a fantastic feature that filters URLs, detects malicious websites, and blocks access. It provides systems with added security by protecting them against phishing and spam attempts. The software has multi-layer ransomware protection that can discover threats and alert users whenever it detects suspicious activity to keep them secure. Bitdefender has multiple subscription options, and users can choose one as per their use and budget. One of their programs covers more than one device and allows users to link them with the Bitdefender Central mobile application.
2. Acronis Ransomware Protection
Acronis Active Protection intercepts malware attacks and keeps users' information shielded. Not only does it provide protection, but it also ensures that users get their files in their original condition. Once Acronis has scanned a system, it presents information in a colorful graph. Green represents the safe processes; blue indicates suspicious activities, whereas red denotes ransomware-like behavior. The incredible technology of Acronis detects known and unfamiliar attacks and mitigates malware approaches to combat the attack. It comes with an added space of 5GB of cloud storage where users can save their important files.
3. Avast Free Ransomware Decryption Tools
Avast is a trusted name, and its updated versions provide additional security. They have advanced technology to detect malware attacks and direct users through the process of eliminating ransomware. Avast gives users a step-to-step guide for installation and is frequently updated to fight against ransomware. The software provides its users with a description containing all details about different ransomware. The explanation makes it easier for users to narrow down the Avast Ransomware Decryption tools and pick one that suits their needs. Additionally, Avast offers 20 free decryption tools to assist victims in getting access to their lost files.
4. Webroot Secure Anywhere
Another highly-rated virus protection is Webroot, as it continues to develop advanced versions. Webroot Secure Anywhere has a different technique as it intercedes whenever it encounters an unfamiliar activity. It runs the unknown application or URL in a bubble, determining if it is safe for the device. When it finds out malware, it wipes out the attacker and quickly reverses its actions. Webroot Security Anywhere allows users to choose between full scan, deep scan or custom scan. Its fantastic features include Web Shield, Firewall and Backup and Sync. Webroot offers a 14-day trial period, and then users can purchase a valid subscription.
5. Malwarebytes Anti-Ransomware
A fantastic feature that sets Malwarebytes Anti-ransomware apart is that it uses behavioral analysis to expose malicious intent. Its 14-day free trial period of premium edition also comes with prevention tools like real-time scanning and ransomware protection. The software requires users to activate it manually, and running it once a week keeps users' devices in check. Malware Anti-Ransomware has different offers that cater to users' personal and business needs. They can subscribe to one according to their requirements.
6. Sophos Home
Sophos has established its name in providing exemplary services in administering security to businesses. It has come up with different packages which promise 'business-grade cybersecurity ' for domestic use. Sophos uses advanced technology and, during scans, removes malware samples which includes ransomware and spyware. Since it is designed for private use, Sophos home comes with several additional features, including parental control, remote device management, and web protection. Another remarkable characteristic of Sophos Home Premium is that it enables users to connect up to 10 devices and manage them remotely. Sophos is user-friendly as it is minimalistic in terms of layout, making it easier for non-technical users to use it.
7. Kaspersky Anti-Ransomware Tool
Kaspersky Anti-ransomware tool is lightweight but uses all the cutting-edge features of Kaspersky technology. It scans and can detect ransomware and crypto-malware immediately and alert users to remove them. The tool works well with other security software, but with Kaspersky Antivirus, its performance is remarkable. Kaspersky Anti-Ransomware tool is based on some of Kaspersky Endpoint Security for Business technologies. The tool is for free and provides users with tips and pieces of advice to protect businesses.
Conclusion
The modern world has new problems that people cannot solve using old-age techniques. Today, criminals use innovative ways and use digital tools to carry out their malicious acts. Cybercriminals continue to develop different ways of stealing data and extort money from large corporations and small businesses. The rise in cybercrimes has made it essential for people to get ransomware protection and keep sensitive information secure. Numerous software claims to keep users' files safe, but people often find choosing the right one difficult. The key is to conduct research, read reviews and then install an updated version of ransomware protection.