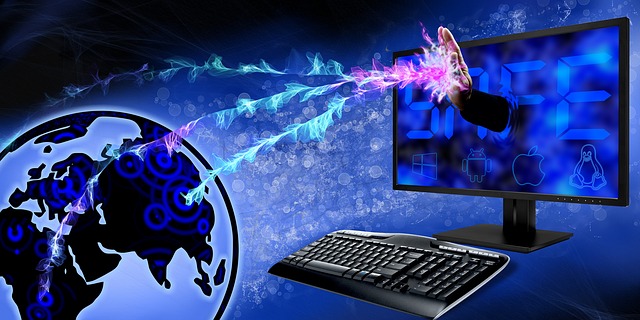 Red Hat Enterprise Linus is a well-established, open-source Linux-based operating system used by businesses across the Fortune 500 category. It is the world's leading enterprise Linux platform that allows for easy app scalability and usability across different cloud environments. After all, business-critical applications require a secure and stable platform, and RHEL(Red hat Enterprise Linux) seems to provide meaningful business results through exceptional reliability and impenetrable security.
A REHL subscription provides subscribers with the latest enterprise software, security, software, expert knowledge, and technical support from trusted engineers from Red Hat. The latest version of REHL is version 8.4. And today, it is taking Linux to the bleeding edge of computing technology. It comes with new features that explicitly and easily enable hybrid cloud deployment and ensures continued operational consistency. Let us look at some of the features and benefits that REHL 8.4 brings to the table.
Red Hat Insights
With REHL 8 coming out, Red Hat insights is not a core element of the Red Hat Enterprise Linux system without any extra cost. It is a hosted service that provides users coaching on the performance and configuration of their systems. It offers continuous Red Hat-based systems predictive analysis to identify threats to stability, performance, and security across hybrid cloud infrastructures.
It also offers administrators remediation to help them solve problems and reduce any costly unplanned downtime. Red Hat offers their customers advice through Red Hat insights by looking at how their customers deploy and configure their REHL systems. Every month, customers will get new coaching and advice through the insights feature.
Application Streams
To resolve the challenge of getting the most frequent frameworks and languages without affecting REHL production stability, Red Hat has now made Application Streams available in the REHL 8.4 update. Developer tools, fast-moving languages, and frameworks are updated frequently in the application stream without affecting essential resources.
Red Hat has split REHl into a base operating system and then something called Application Streams. It is allowing them to update resources more frequently. Such a thing prevents applications from getting too old and losing compatibility.
REHL Web Console
The new and improved web console on REHL 8.4 lowers entry barriers for users new to the Linux operating system by making monitoring and administration management tasks a lot easier. There will always be someone sitting in front of the monitor with a mouse and keyword.
So, to accommodate such a
thing, they introduced the new Linux web console, a simple point-and-click graphical interface. It allows users to check on performance on their virtual machines and do routine maintenance tasks with less difficulty than before.
REHL System Roles
REHL 8.4 also comes with REHL System Roles. These are pre-configured modules that allow users to utilize automated, ready-made workflow for handling complex or everyday administrative tasks related to Linux configuration and management.
We first saw a glimpse of REHL system roles with the REHL 7 update. Red Hat made it available to users as a technology preview with the REHL 7.4 update. However, now, it already comes packaged with the REHL 8.4 update. Examples of REHL System Roles tasks include setting DNS systems or time servers without a hassle.
TLS 1.3 And OpenSSL Standards
REHL 8.4 supports the TLS1.3 and OpenSSL 1.1.1 cryptographic standards now as it enhances security. Users can implement such cryptographic protection across the entire system with the help of a single command, reducing the requirement for app-specific tuning and policies.
Users have regulatory requirements only to utilize particular types of encryptions in their systems. To comply with such regulations, users must search through thousands of configuration files to ensure each component uses the accurate cryptographic tuning and policy feature. With REHL 8.4, these users don't have to search anymore as they can set cryptographic policies and tunings in one place and have them enforced across the entire system. It saves a considerable amount of time and effort.
REHL Image Builder
One of the most common challenges in the hybrid cloud environment operators face is configuring a system and running thousands of copies of that system. It gets highly complicated to create copies of this 'golden image' because each copy is different from the original system and one another. the REHL image builder allows operators to make one-to-one copies of the original system in the hybrid cloud environment.
Utilizing the REHL image builder, operators will get a more consistent operating environment, no matter the infrastructure, which used to be a manual, labor-intensive job. You hit a single button on your computer, and the image builder creates a copy- for example, one for an Amazon public cloud and another for a virtual machine.
Container Toolkit
REHL 8.4 brings 100 support for the Red Hat Container toolkit. It enables different technologies to develop, share, and run containerized applications. Each tool in the container toolkit has a specific purpose, improving the security and stability of the container infrastructure. It is the same as the container toolkit that Red Hat OpenShift will use to operate a full-scale container orchestration environment.
Red Hat UBI (Universal Base Image)
Red Hat also introduced the Red Hat UBI to develop enterprise-ready applications for developers with or without a Red Hat Enterprise Linux subscription.
Containerized Application developed with the Red Hat UBI can run in any environment. However, they will have added benefits and support from Red Hat when operated on the OpenShift container platform or REHL 8.4.
Conclusion
The It market is undergoing tons of changes days. However, containers and cloud computing are two significant ones. And that means a lot of changes related to application development and deployment. The best thing about these two is they both have their roots in Linux. And Red Hat is a market leader when it comes to Linux-based offerings.