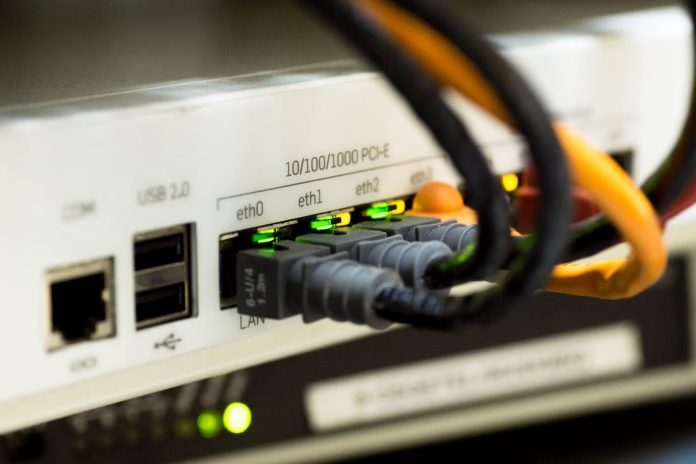 Spectrum Net is one of the leading internet service providers in the United States of America. Before learning How to Cancel Spectrum Internet, remember that they offer various telecommunication services such as Internet within households, offices, mobile services, cable TV, and home phones for personal and professional use. Since this company has a wide user base, the experiences among different customers vary. While some users are very satisfied with the scale and quality of Spectrum's services, some are skeptical of how satisfactory the amenities offered by this service provider are and often find themselves asking: how do I cancel spectrum internet?
You could feel like you want to cancel Spectrum Internet for several reasons. You could be moving houses or shifting your workplace somewhere else, or it might just be that you have faced multiple issues from this company over time and were not satisfied with the outcomes produced in the name of customer care or complaint correspondence.
Today, you're in luck because this article will provide insight on how to cancel Spectrum and, more specifically, give you an idea of how to cancel spectrum internet. Here's a step-by-step guide just for you:
Step 1: Make up your mind
Before you get into the process of spectrum cancellation, there are some things you need to sort out first. Weigh out all the pros and cons of your decision, as reinstalling a service after your canceled Spectrum service is quite frustrating and exhausting. You should consider significant factors such as where you're moving and your requirements to transfer spectrum service or what alternatives you have available if you want to change your internet service provider. Moreover, you would need to gather all the equipment and devices, like routers and cables that you have, which would need to be returned after you finally pay your spectrum internet cancellation fee.
Step 2: Contact Spectrum to cancel the service
To learn more about the Spectrum cancellation policy, determine Spectrum's phone number. If you question whether you can cancel Spectrum online, it is somewhat possible. The website will provide you with the Spectrum cancel service number, which is as follows: (833) 267-6094. This will connect you to the company's customer service department, which is responsible for handling all customers' issues regarding Spectrum's products and services. They might try to talk you out of it by offering incentives and attractive packages, but when you manage to dodge the sweet0talking, you would be asked about the details of your account, such as the name it is registered on and the number, etc.
Step 3: Get it done and dusted
While different services such as cable TV, landline, and Internet are not directly related to one another, and the cancellation of one of these would not explicitly compromise the quality of the other, the general guidelines for the cancellation process are somewhat similar. Follow this general framework of the course of actions needed to be taken when in doubt about how to cancel Spectrum TV, how to cancel Spectrum Wi-Fi, or, more generally, how to cancel my Spectrum account:
Get in touch with Spectrum customer care. This can be arranged by contacting their representatives via live chat support on their webpage. This feature is accessible for US residents only as a device with another country's IP address might not be allowed to visit Spectrum's site. This feature would allow you to avoid the awkwardness of calling and declining the compensatory offers made by representatives because it is much easier to say no when texting than talking on the phone. Live chatting on the site also eliminates the tiresome process of long waiting hours in line for your call to be forwarded to a representative during busy hours. You also do not need to pay your full attention while canceling Spectrum Net online, as you can reply to texts at your convenience and will receive notifications when you get responses from the agent. All in all, this is a good direction to take when learning how to cancel Spectrum Internet.
Another alternative to communicating with the company is calling them on their contact number. Patience might be a requirement, and you may face social anxiety from repeatedly turning down lucrative propositions, but it still has its perks. For instance, having a verbal conversation would convey the sentiment of your decision much better than a text message. You can easily discuss your issues and concerns with the representative in detail, which would facilitate them in figuring out the best solution for you. Consequently, they would also be able to explain what needs to be done in response to your queries more in-depth than simple and brief instructions on chat support. In addition, if any other guidance needed springs into your mind at the moment, you can ask for it immediately from the same person you have been talking to instead of initiating a new chat with another agent for which you would have to go over the whole dilemma again and still, you do not have the guarantee that they will also be as cooperative as the last person you talked to.
Whatever route you have taken for interacting with an official from the company, it would eventually lead you to them laying out the details of the cancellation process to you. They would give you the conditions that need to be met to cancel Spectrum Net. All you have to do is stick to what you have been told and obey their commands as soon as possible in the most accurate way to ensure a smooth and seamless cutting off of Spectrum Net.
Lastly, round up all the devices and apparatus from the company that you are supposed to return and bid your farewells to it as now you would have to part ways with it. It is not necessary that every product related to the service you were previously availing would be taken away from you. Still, cables and routers that come under specific ownership of the company would either be collected from your house or another collection point, or you might even have to deliver them to the prescribed location or a nearby Spectrum office. Therefore, listen closely to what the customer service correspondent states in this regard and ask for any clarifications if needed to avoid future misunderstandings.
Conclusion
Summing up, there are multiple ways one could go about when it comes to how to cancel Spectrum Internet. All you need to do is be steadfast, prepared to decline retaliative offers, and have all necessary supplies on hand so that you would not have to face any extra charges or hassles, such as fines for lost or damaged property. It has become easier to end agreements and cut off a communication service due to the opportunities for faceless interactions, which benefits users who want to leave and experiment with other brands.
FAQs
How to cancel charter spectrum?
To make variations in or end your Spectrum Charter TV service, you can either request on their website by leaving a chat message, dial up their number, which can be acquired from their site, or directly visit your nearest Spectrum TV office branch.
Can I cancel Spectrum at any time?
Spectrum has made it easy for customers to cancel their services whenever their heart desires. They can even subscribe to the same service or some other variation of it sometime later without any worries about penalties. However, one should be warned that they can't take advantage of this policy by canceling the service and signing up for it again to avail of the same service at cheaper rates. Lower costs are only offered to those users who have been cut off from Spectrum services for over a month.
How to cancel Spectrum Internet without calling?
Suppose you want to avoid ringing the company up. In that case, you might have to pay them a visit at one of their branches because the website does not have a separate webpage or button specified to terminate services and shut down accounts.