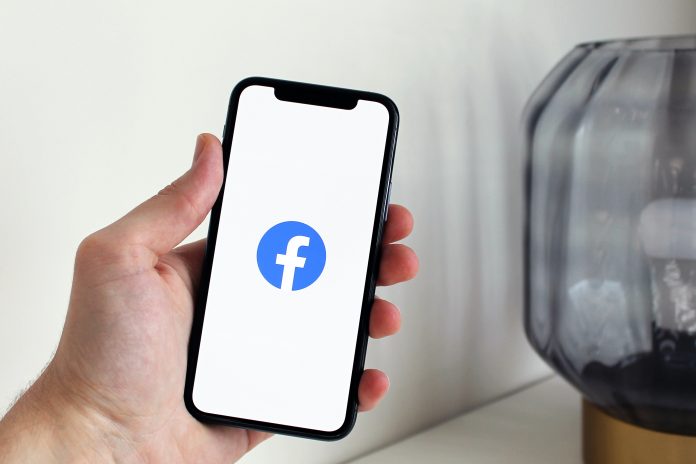 At the beginning of the previous decade, the new smartphone technology pretty much was the center of talk in the tech world. Virtual reality also became a concept that had gained a lot of traction even though it was in its infancy at that time. It was a promising concept, and everybody was very hyped about its arrival. In 2014, Facebook made a huge deal and purchased the Oculus stock, making them owners. After the idea had been conceptualized, this was still a massive gambit from Facebook's end, as they had spent $2 billion to acquire that.
Over the years since its conceptualization, VR did not live up to the hype around it. It did not become a sensation like smartphones suddenly did. To analyze the reasons behind it, it might be since the technology is expensive. There is a general lack of acceptance of the concept in many fields, apart from entertainment.
Staggering Figures Surrounding The Purchase of The Oculus Stock
However, recent developments have put VR back on the map, and now Oculus stocks have skyrocketed. If we are to study the figures, what story can we extract from there? According to released figures, Facebook's non-ad-related revenue jumped up from $297 million in the first quarter of 2020 to about $730 million. This is around the time of the Oculus Quest 2 series release, which garnered a lot of attention and has recorded more than 5 million units sold. This shows us what a high-profit stock Facebook has purchased.
So, what is the reason behind the revamp of interest in this technology? For one, a diverse set of applications have been realized for this concept, such as in science. It has a wide range of applications in the design and simulation of ideas. Prototyping becomes so much easier. It's widely used in the gaming industry for an enhanced experience. According to Facebook's CEO, Mark Zuckerberg, it is the next big social media platform vessel. When acquiring Oculus, he said, "Mobile is the platform of today, and now we're also getting ready for the platforms of tomorrow. Oculus has the chance to create the most social platform ever, and change the way we work, play, and communicate." For the shopping industry, VR has redefined the way they collect data. They can now determine the ideal product placement areas based on the data they collect with a VR user sample, determining where the users look in certain setups. The applications for this technology now seem limitless, and this is only just the beginning.
How Has The AR Changed Things
AR technologies (augmented reality) are the technology that can create an interactive experience of the real-world environment in a virtual system. With the development in AR and VR, the lines between these technologies are blurring. These integrated technologies can save a lot of time and finances in science regarding the conceptualization of ideas. Apart from that, the gaming experience has never been like what it is now. Gamers have now gone to the next level in utilizing all their sensations. Marketing will be redefined. You'll be able to experience a new product before actually purchasing it! It has such a wide range of uses.
The Potential Virtual Reality Stocks Hold
Ten years from now, VR was expected to have changed the dynamics of things and be much more common than it is now in 2021. The incorporation of VR in our lives might have been slow, but the big companies who stuck with them and were keen to invest in VR stocks are now financially benefitting big time.
With so much potential in VR technology, and with such an upward trend observed, people should consider investing in VR. Here are a few up-and-coming VR companies that have started spending big on VR stocks like the Oculus Stock.
Sony: Sony has captured the market for video game VR and has developed it for their PlayStation consoles. Their stocks are continuously on the rise as gaming has an ever-increasing demand, and it is one market that should be explored.
Microsoft: It is a direct competitor to Sony with their Xbox series in gaming, but they have not included VR sets in the games they offer. However, they have been involved in the enterprise solutions of HoloLens 2, which serves the purpose of upskilling and educating in a redefined manner. It has multiple applications for space missions, and it is a promising avenue for investors to look into.
Alphabet: Google uses many AR in its applications, and it seems like Alphabet will incorporate VR in it. Google has a keen eye out for VR technology, so this is one company investors should be on the lookout for.
Apple: Apple has recently acquired NextVR and another VR startup, which clearly shows their keen interest in this technology. They've kept their development undercover, but Apple will be a major competitor in this market shortly.
Takeaways
In short, the resurgence of VR technology presents an opportunity for the world. It can be a pathway for investors, consumers, the world of business, and the field of education. Shortly, we will be witnessing a lot of VR technology, and we must brace ourselves for this. It is time to redefine how we think in terms of technology and re-evaluate our strategies for whatever we plan to do in the professional world. Everything is slowly but surely going towards that end of the road, and we must be prepared to adapt to our lives.