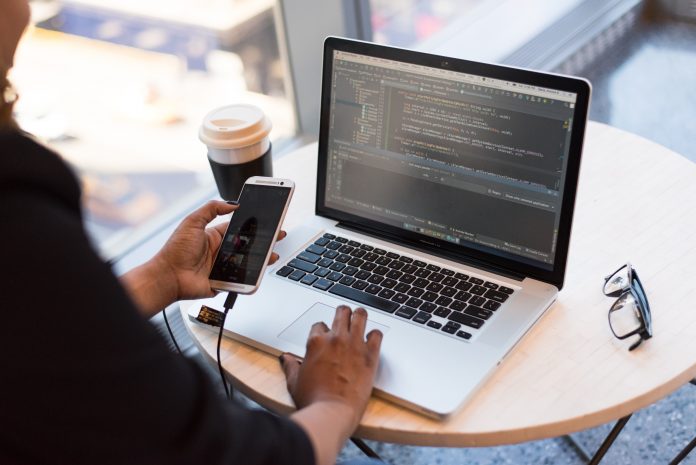 The primary purpose of learning a business intelligence tool is to analyze data and utilize it effectively. The proper way to analyze data requires it to be placed in a report using Tableau. Here you can learn the basics of Tableau reporting, how it works, its importance in today's business, and the innovations it brings in data visualization and analysis.
Let's move forward to learn about Tableau reporting and its importance in today's businesses!
Understanding Tableau Reporting
A tableau is a tool of business intelligence used to gather, prepare, visualize, and analyze big data. It helps convert raw data into valuable pieces of information. For instance, collected data from various sources take the shape of tables, graphs, charts, and maps, among others. Similarly, reporting serves equally in every business intelligence tool. If a BI tool contains more reporting options, it will be considered a better tool. With its entire reporting functionalities, Tableau has secured a top rank in the charts.
Tableau supports a reporting system known as ad-hoc that allows everyone to create reports efficiently and analyze data easily even if you are not from a tech-related background. Tableau reporting helps its users to find new data trends, analyze forecasts, and analyze the data at better levels as they want it. Reports generated can be of different types, such as tables, spreadsheets, workbooks, PDFs, custom dashboards, and more.
Working Of Tableau
When you use Tableau to generate a report, it first collects all the necessary information from the provided data source. The data sources such as on-premise and on-cloud sources collect that data to set them in a report. The data collected is then sorted as measures or dimensions based on the data type of the provided field. Then, you can use these dimensions and measured fields to generate visualizations like graphs and charts by using Tableau reporting. Tableau is user-friendly and contains a drag and drop option that makes it easy to create reports. It allows you to create new charts and enable you to use the charts already available in Tableau, and let you generate dashboards.
Additionally, you can easily share reports of dashboards or workbooks created on Tableau with other users. The ultimate goal of creating reports and sharing them with others is to build data insights that will assist in making crucial business decisions. BI tools like Tableau make it easy for users to create data reports conveniently as it is user-friendly, and even non-technical users find it easy to analyze their data and draw meaningful insights from it. Due to these reasons, Tableau reporting is getting popularity in data visualization, analyzing, understanding, and based on that, making informed decisions.
Also, it eliminates and avoids any data silos because every user is working together with one motive having the same dataset available on this platform.
Guidelines For Reporting in Tableau
To create a report successfully and effectively in Tableau, you need to follow some guidelines to help you perform it correctly.
Before creating a report, consider a blueprint or plan to ensure it gives the required results. Also, you should know your audience that is going to use this report.
With IT assistance, you need to get permission to create a report.
The created report should be understandable and easy to analyze.
The data visualization should look comprehensible, attractive, and also interactive.
The created report needs to be flexible and adaptable to advanced technology.
Importance Of Tableau in Business
As explained earlier, Tableau is the tool more frequently used for quick data analysis and generating visualizations in dashboards and worksheets. You can create dashboards in this tool with actionable insights that help spread your business faster. When configured with the correct hardware and operating systems, Tableau products can work in a virtualized environment all the time.
There are enormous reasons why businesses need to use Tableau for data visualization. Some of them are highlighted below!
Great Data Visualizations
Tableau has a built-in feature that helps you work on unordered data and make different data visualizations. Moreover, with Tableau reporting, businesses can get excellent context and multiple methods to drill and explore any data within minutes.
Complete Insights
If you don't have any future goals and have a general wondering what it would be like if you get one someday, Tableau Reporting will help you analyze that future data. It will allow you to explore and observe data and visualize it through various approaches. It carries a feature that will let you add components for comparison and analysis and a hypothetical visualization feature. By utilizing both elements, you can easily create what-if queries and also work on any data accordingly.
User-friendly features
The main strength of Tableau reporting is that it is user-friendly. It indicates that you can work on this tool without any technical knowledge or coding expertise. Since Tableau provides almost every feature, built-in visualization, drag and drop form, and self-depicting, every user can perform on it. It eliminates the need for having prior skills.
How Tableau Is Making a Difference in Data Visualization
Tableau is one of the best tools used for BI. It is growing fast due to its excellent data visualization feature. This tool is becoming more and more trendy as it helps with different forms of data. Many people are fascinated by this tool as it can break down the raw data into simpler formats and make it easier to understand. Moreover, it offers superhigh-speed analytics and visualization as worksheets and dashboards. It can connect with almost every data source such as MS Excel, Data Warehouse, and any Web data. Tableau gives complete and quick data insights by converting them into visually attractive and interactive data in dashboards. You can get comprehensive insights in just a few minutes or even seconds by using its drag and drop interface rather than waiting months or years.
Below are outlined some of the best innovations in data visualization and data analysis due to Tableau:
High-Speed To Market
Tableau work and analyze every data effortlessly and logically that everyone can follow. It saves development time and helps to make informed decisions faster. The most significant competitive advantage of Tableau is its ability to adjust to market demands. Also, it creates immediate choices depending on the provided data.
Easy To Use
Tableau data visualization tool simplifies every data analysis and eliminates all redundant hitches. It concentrates on what is important and finds the real value in the data. A much simpler drag and drop interface present in Tableau is easy to understand and eliminates the need for IT staff.
Data Analysis Ability
Whether cloud data sources, high-performance databases, or Hadoop, Tableau has already optimized direct connections for all. That feature will allow you to directly generate Tableau reporting data, dashboards, and even stories. With another feature called an in-memory analytical engine, you can connect to any live data. It helps you fit all the data into the machine's RAM and use the entire memory present on your device to bring it down into the hard disk. This technology helps you analyze the data and save the data simultaneously and with amazingly high speed. Moreover, Tableau lets every technical or non-technical user analyze their data using its accessible features.
Conclusion
Business Intelligence Reporting, also known as BI Reporting is becoming an essential part of companies. BI tools have made data collection and analysis a significantly less time-consuming process than they used to be before. The focus of Tableau reporting also is to aid decision-making to become efficient.