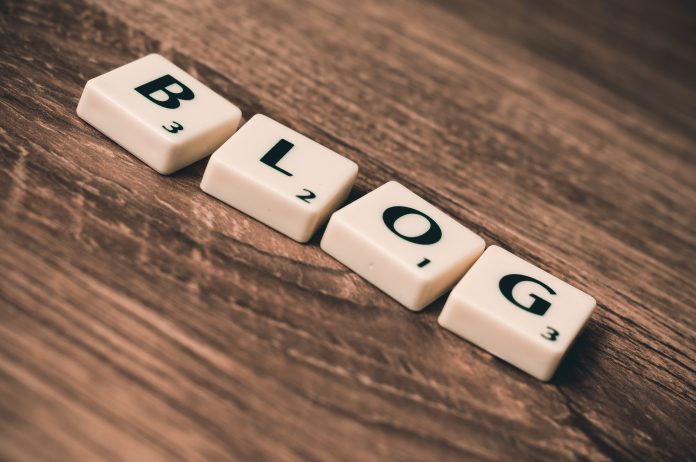 Most of the time, people quickly get frustrated and give up blogging when they couldn't attract more traffic to it. However, with some patience, you can soon understand what tremendous impact a blog post can have on the potential audience you are trying to reach. A blog post can help promote your business, create a social media image, and make an impression on clients and customers, bringing them back to your blog. All it takes for you is to strategize effectively.
Read on to learn more about blog posts, the benefits of blogging, and the best ways to strategize your blog posts, ensuring organic traffic!
Overview Of Blog and Blog post
A blog (short for weblog) is an informational website or an online journal that displays information in chronological order. Here all the latest posts appear first and at the top, and every writer can share their thoughts, opinion, or general wondering on any subject they like.
A blog post is an article or entry that any writer publishes on a blog. To strategize it better, you can add content in written form, photos, videos, or infographics. It helps you engage an online audience and make them aware of your business.
Blogging And Its Benefits
Online self-published writing, photography, and any other media are referred to as blogging. At first, blogging was just an opportunity for people to write in diary-style, but soon it gets popular on business websites.
Blogging offers enormous benefits, and the following are a few of them!
It enables writers to showcase their creativity and skills.
Offers a platform to organize unique ideas.
Allow individuals to influence others.
Provide online socializing opportunities with like-minded people.
Help bloggers to earn through blogging and other methods.
Help businesses to allow more customers to visit their websites.
Non-profit organizations raise awareness through blogging, influence public views, and conduct social media campaigns.
Six Ways to Strategize Your Blog and blog Posts to Ensure Huge Organic Traffic
Know Your Niche
While writing your blog posts, you might have multiple interests, such as sea life, wildlife, travel destinations, games, or lifestyle. But for the audience, your content might be confusing if it's not following a clear theme. To strategize any blog post, you first need to know your niche, decide who your audience will be, their reading demands, and what message you need to convey.
Find An Empathy Writer for Your Blog
If you want from the core of your heart to get your blog noticed and drive massive organic traffic to it, well-written, great content is required. It is another best method to strategize your blog and its content. A knowledgeable and passionate writer can attract readers and build a strong bond with them.
A blog post that contains feelings and emotions can go a long way and making it attractive for more people, and they may love to share it. However, you might not be the right person to create many engaging posts on your website. There are multiple explanations for that, like you are not that great in writing, or perhaps you can't find much time to contribute to blogging. If you think even one of these reasons applies to you, hiring a great writer would be the best option in such situations.
A writer who can generate genuinely fantastic blog posts and devotes hours to them can be the best source to connect the audience to your blog and the writer. So, the blog posts should reflect the personality of the writer through its content. It will help you build a trustworthy relationship with your readers, who will be more inclined and return to your blog because they personally like you and want to stay connected with you.
Use Keyword Research to Generate More Organic Traffic
Keyword research is the most common way to strategize your blog posts. There are many keyword research tools, and among them, Google Keyword planner is gaining more popularity these days. These tools help you identify particular keyword searches per month and find keyword difficulty to rank for a specific search phrase. You need to place such terms on your blog to attract substantial organic traffic but less competition. After completing your keyword research, make sure you add the keywords in the right places in the blog post, such as in the title, meta description, headings, and body.
Create Long-Form Content for Your Blog
Studies reveal that long-form content works much better in SERPs than short posts. Such posts that contain high word counts and go more in-depth on a specific topic are called long-form content. Naturally, long-form contents are keyword-rich, and that's why they crop up as outcomes for long-tail keyword searches. Moreover, the huge-depth nature will satisfy more readers who visit it, answer visitors' requests, or solve their issues. These features will strategize your posts to make them more visible to your audiences and increase their chances of getting shared on social media or other sites, bringing more organic traffic.
Update All Existing Posts to Make It a Fresh Content
While writing a blog post, you need to emphasize the quality of the content rather than its quantity. If you write every day for your blog but compromising its quality, it won't bring any good to your blog's ranking. Instead, you can invest much of your time updating your previous posts and making them solid and in-depth. Review all of your existing blog posts and add some new information to them. Such changes will send Google some fresh updates that its algorithms will immediately approve. Also, it will increase the blog post's length and build the long-form content, making it the best way to strategize your blog performing well in search results. If your blog post is strong and contains more keywords, you can easily rank on Google SERPs.
Encourage Social Media Sharing
If you like your blog posts to get shared on all social media platforms, encourage your viewers to share them. There shouldn't be any ambiguity while requesting your reader to share your blog posts on Facebook, Twitter, etc. Your potential audience will help you strategize your blog posts, and you will notice more traffic coming towards It. Also, you will send some powerful signals of your blog's popularity and content quality to search engines.
Organic Traffic Bringing Money Through AdSense and Affiliate Marketing
As a blog publisher, advertising must be providing you a significant profit stream regarding your online content. Every advertiser is paying to get your audience's exposure. Similarly, if any newspaper has extensive circulation, it will charge more from advertisers. It means the more popularity your blog and blog posts gain, the more money you can make. You can directly deal with different businesses that want to run their ads alongside your blog content. Alternatively, you can go for Google AdSense that will sell your advertising space on your behalf. AdSense work by providing ads relevant to the blog content appearing on a particular page of the blog. When any user clicks the ad or interacts with it, the site owner will get paid. Many advertisers are ready to pay even the premium prices to get the ad space of a blog that makes ads relevant to blog content and readership.
Another best way to strategize your blog posts to generate more money is through affiliate marketing. Adding a product or service link to your online blog content for sale on a different site is called affiliate marketing. Whenever someone clicks that link appearing on your blog, goes straight to the affiliate's website, and purchase that, you will get a commission. It will be a perfectly viable revenue model for blogs with huge audiences who like product recommendations. Always stay as transparent as possible about your affiliate connections to maintain a trustworthy relationship with your audience. Also, never forget that your blog's reputation is reflected from products or services you are trying to market, so ensure the quality while selecting your affiliate partner.
Ensuring Organic Traffic to Your Blog
Search engine optimization allows huge long-term advantages for your blog. Social media brings more organic traffic, engages a better audience, increases your brand awareness, and helping your business in the long run. These ways will effectively strategize your blog and blog posts and are very easy and short for everyone to master, yet more powerful when promoting your business.