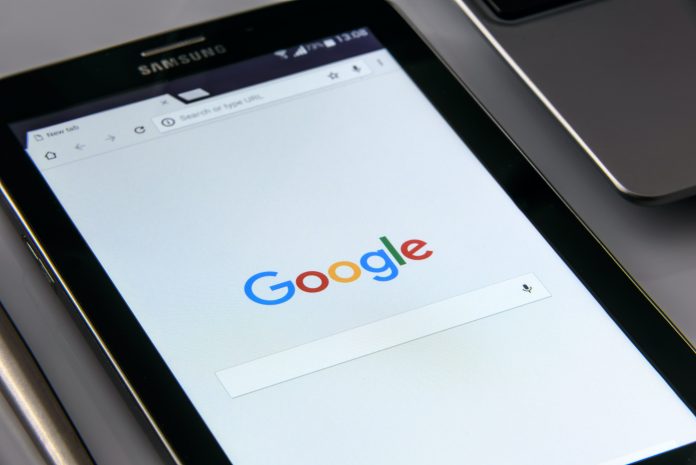 The current technological advancements have provided businesses many ways to market their products and services. The presence of high-functional tools, web and mobile applications is not less than a blessing for business owners. Google Ads is the paid advertisement service that Google offers. It puts your website link right at the top of Google search engine results. Bidding is also an important part of Google ads. It is the procedure of increasing and decreasing your keyword bid to use the Google Ads budget properly. Now you will be wondering when should you use automated bidding.
It also allows automating tasks that save time and ensures accuracy and efficiency. Automated bidding helps you maximize your results as it allows Google to automatically set the number of bids according to the nature of your ad. It plays a key role in increasing clicks and conversion by assessing the user's operating system, device, location, and time of searching.
The sponsored ads appear with the green label, and the search results below the ad are organic results. Google also offers display ads services for the Google display network. It is the collection of outside third-party websites that collaborates with Google to serve Google ads. It is essential to understand that Google ads work on focused keywords. Marketers make a list of keywords that are relevant to their business, and their target audience is mostly searching for. They do bidding on these keywords by keeping in mind how much they can pay for users to click on their ad. Google has set a quality score that your bid should fulfill so that your ad can appear on the search engine results. You have to pay a certain cost when users click the ad. Let's uncover when you should use automated bidding for Google ads, how automated bidding works and what benefits it gives to your website.
What is Automated Bidding
Automated bidding is the part of the Google ads bid plan that aims to improve your campaign results. It aims to enhance your engagement and leads by assessing user behavior. Google's automated strategies are mostly portfolio-based, an automated goal-driven bid method to apply the strategy on all ad groups, keywords, and campaigns. Some of them are also available as a standard strategy that you can use a single campaign.
Automated bidding addresses two concerns of marketers. Firstly, bids are not sufficient to fulfill the buyer's needs. And the second is bids are too high that it will not target the exact users interested in buying products or services. When you automate bids, you do not have to update the bids for ad groups or keywords manually. Bids are set automatically according to each section so that they will be different for each auction. Automated bid strategies evaluate the past data to update the future bid. It indicates that how Google utilizes machine learning in marketing campaigns. You can use automated bids for display and search ads according to your preference.
When should you use automated bidding?
Choosing the option of automated bidding gives you benefit in many ways. It offers you different features that make a significant impact on your online visibility. Implementing an automated bidding strategy saves your time and saves you from bearing the hassle of manual bidding. To Leverage the option of automated bidding effectively, you need to have the past data of users. You should set the budget and see how Google uses it for you. Once you are done with this, compare the results with manual bidding, and you will see the massive difference. It will also help you decide when you should use automated bidding easily. Let's explore some automated bidding strategies to see how they can be beneficial for our website.
Maximize clicks
The primary goal of increasing clicks is to increase views on the website. It comes in a single campaign, multiple campaigns, and keywords. This strategy can be executed automatically to increase clicks within the budget that you set. The best time to use this strategy is when you have a strong conversion funnel so that you can divert visitors to your website easily.
Target search page location
Targeting the search page location aims to improve the page visibility on the first page at the top of Google search results. It automatically creates a bid to increase the chances of your ads showing on Google's first page. Moreover, it helps if you used this strategy to attain the top spot in Google's search engine ranking.
Target cost-per-acquisition
You can use this strategy to enhance conversions through your target cost-per-acquisition (CPA). It is available in ad groups and campaigns. It allows you to gain control of your automated bidding. Google sets search and display ads automatically with this strategy that helps you get more conversions at your CPA. The best time to use this strategy was to create a CPA that you can spend to increase your customer base by maintaining a profit.
The main purpose of using this strategy is to enhance the visibility of the website over others. It allows you to pick another marketer's domain that you want to beat in ad position. Then Google will automatically set the bids to help you accomplish your goal. You can find outranking shares in only portfolio bid strategy.
Enhanced cost-per-click
Advertisers use enhanced cost-per-click to increase conversions by controlling the keyword bids. Google automatically sets your manual bids to help you increase conversions. It comes as an optional feature when you are using manual cost-per-click bidding or a portfolio bid strategy. It would help if you considered using this strategy when using manual bidding but switching to automated bidding.
Maximize Conversions
The main objective of this strategy is to increase conversions by spending your budget. It would be best if you considered this strategy when you are ready to use your entire budget. By leveraging this strategy, you can allow Google to optimize for a bigger volume of conversions. You can use it only as individual campaigns.
Target return on ad spend
By using this strategy, you can achieve the target return on ad spend that you have set. It is the average amount you receive in return for every dollar you will pay for ads. Some conversions may have a lower or higher return than you have targeted. It is available in portfolio bid strategy and as individual campaigns. It would help if you used this strategy when you want to get high-value conversions.
By setting bids automatically, you will save time and do not have to worry about manually setting the bid amounts or individuals keywords. Automated bidding also uses machine learning to assess the performance and also optimize your goals efficiently. You will know now when should you use automated bidding as the strategies mentioned above will help you understand it.
Conclusion
Technological developments have played a key role in bringing convenience to the lives of marketers. Google ads are one the effective methods of marketing that provide you great results for your business by strengthening your online presence. It requires some investment, so you have to plan your budget smartly to accomplish your business goals.
A powerful online presence guarantees success in today's digital era, so you have to leverage the effectiveness of Google ads to achieve your desired results. The automated bidding strategies for Google ads explained above will help you understand the benefits it gives to your website and when should you use automated bidding. It ensures maximum results with minimum effort, so you should make the best out of it to enhance your business growth.