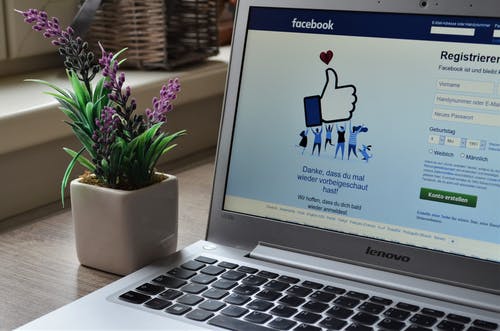 Facebook is a social platform used by millions that connect and engages people from around the world. In recent years, it has become much more than just a social platform. It has become a source of significant earning for many. People can generate revenues and earn big from their Facebook groups.
If you're not familiar with Facebook Groups, they are online communities that anybody can start and invite others with common interests to be a member of.
In this article, you will get an idea about the innovative ways you can make your Facebook group a source of earning for you. It, however, goes without saying that your group must have a substantial number of members before you start to earn from Facebook groups.
What's New With Facebook Groups?
Facebook has made some changes in recent times to its interface to focus more on groups. It is no surprise that groups have become more engaging and get a better reach than pages these days. As Zuckerberg said in an interview, it is a significant development, terming it as the 'biggest change' made to the Facebook app in five years.
That means for users to start being creative and look for ways to earn from Facebook groups because there is potential. In this article, I'll take you through the five commonly-used techniques to help you make some bucks.
PROMOTE OTHER'S BLOGS, PAGES
A Facebook group caters to a specific community, people with common interests. Be it food lovers, artists, people who love to cook, or people who are just there to have a good laugh looking at memes.
Any individual or a business owner who deems your Facebook group as engaging and interactive would want to benefit from it. They would sense the potential in marketing/selling their service to the group members. So as the group admin, you can let people promote their pages, websites, blogs, etc.
For example, many people are excellent with their art & painting skills and make customized stuff for customers on order. They can promote their Instagram or Facebook page by sharing links and snippets of their work. As the group admin, you can pin that post to the top of the group for more people to see. In return they pay you for it. This is one of the most common ways by which you can earn from Facebook groups.
FOOD REVIEWS
Food blogging is a very common thing now for all the social media influencers out there. What they do is they visit a restaurant, try out their food and post a detailed review about it on the internet—posting it usually on their Insta pages or websites. They get paid by the restaurant for indirectly marketing their food items.
You could do the same on your Facebook group. You can post a paid review of their products/food in your group and make a big earning. This is a well-known marketing tactic used by brands, and it is high in demand.
It is, however, not necessary that you, as the group admin make the group post. The food blogger themselves can use your group as a platform to market the restaurant and promote themselves as a blogger. Either way, you can get a commission out of it. This also polishes your freelance writing skills.
SHARE VIDEOS AND POSTS IN YOUR GROUP
Facebook Groups may help others generate visitors to their website, blog, pages, or YouTube channel if they have one. If your Facebook group has a big enough audience suited for the type of content they make, they would be intrigued to have their videos posted in your group even if they need to pay you for it.
There are a lot of content creators out there who work tirelessly to get some recognition for the hard work they put into their videos. Be it in the form of vlogging or making 'review videos' on YouTube or Facebook. Given the latest development in Facebook's algorithm, groups quickly get a higher reach than pages. Therefore, you as an admin can share their videos directly in your group from their pages for them to get more views. Another way, you can earn from Facebook groups.
GET BRANDS TO USE YOUR GROUP FOR THEIR SOCIAL MEDIA AD CAMPAIGNS
It doesn't matter the name of your group, the type of content of your group as long as it's good quality and has a broad reach. Before launching a new product or brand, any company has a budget set out for their social media campaigns. And if your group posts get a high number of likes and comments regularly, brands will contact you. And this is the jackpot. Big brands mean big bucks in return.
MEME-BASED MARKETING
This is something that requires you to be smart and creative. When posting a meme, you tend to follow the trend and make people laugh. Depending on the trend and what's hot at the time, you can incorporate a brand, product, or service to use it to make people laugh. After all, memes spread faster than anything.
Conclusion
These are some of the most common ways to earn. However, it does not mean it's going to happen right away. It takes time for Facebook groups to grow and reach a point where people start to recognize it. After all, it's not always about the number of members in the group. It is about the quality of content. It will always be the engagement and the 'reach' your group gets which will attract people to have their content posted.