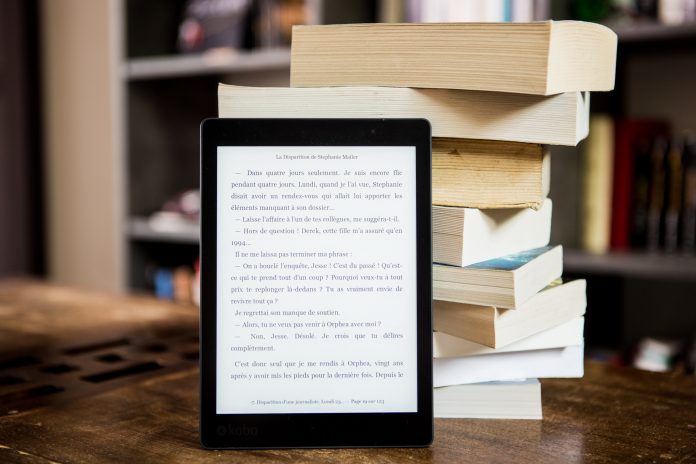 Blog posts seem to be the most cost-effective way of marketing your product or service to many audiences. With time, more and more businesses have shifted to content marketing for their advertisement campaigns. Which, in turn, have proven to deliver positive results as well. Blogging is an easy and effective way to get more traffic to your website, generate leads, increase your sales, etc. However, is it wise to use ebooks as an effective marketing tool? 
Yes, they are! Ebooks are another brilliant way of marketing your business. You need to be smart about it and make sure you design it the right way. First and foremost, ebooks are much more detailed and provide an in-depth analysis of a topic. Any piece of writing with an abundance of information would appeal to readers. It gives the reader the impression that something of value is being offered.
The notion nowadays, which goes against ebooks (or books for that matter) that readers like to prefer reading short material and to the point is reasonably arguable. Any content on the internet, if engaging and exciting, will keep you glued to the screen, and you tend to develop an interest in reading further along the lines.
Here are some ideas you can incorporate in your ebooks as an effective marketing tool:
1. High-Quality Information
Ebooks are supposed to be detailed and lengthy. Use that to your advantage and fill your Ebook with the most helpful information and make sure to elaborate on it. This is where ebooks come in handy. You get the flexibility to emphasize stuff in detail, and it allows you to elaborate on the benefits of your product or what you have to offer. Any individual interested and keen to make a purchase would want to learn everything there is to know before putting his money on it. Make sure your Ebook has something that stands out from the other pieces of information already on the internet.
As a customer, you more often than not realize that you need something until you are made aware of its excellent benefits. It is just because you fail to understand what's so special about it. This is where you can create a 'want' or a need for the reader. Therefore, you must convey the attributes of your product the right way. In this regard, you might share a story of when you bought something, and it changed the whole perception of it since it was so beneficial to you. For instance, a lot of times you don't want to buy a new phone because you think you don't need to since it's already performing all the functions and buying another expensive phone seems 'unworthy'. However, if you go in-depth and make the reader realize how a good and fast phone does not hang up, has a lot of storage, saves you time, and makes you more productive, the reader would be tempted to buy it. That's how you can create value by getting into the shoes of the potential customer. An ebook gives you the leverage of taking the writer through a journey; hence story-telling is something to incorporate in your Ebook.
3. Leave The Reader With an Additional Piece of Information
Once the reader has downloaded your Ebook, you need to make sure to reap additional long-term benefits. Keep the reader engaged and include that piece of information in your writing which the reader didn't come looking for initially. For example, when talking about the best video editing software, you could instill a sense of urgency in the reader's mind to vary about downloading software that can harm your computer. This is where you can enlighten the reader about the best anti-virus software as well. In this way, you can smoothly market more than one thing. Consider your Ebook as a story-telling platform.
4. Redirect the Reader To Your Blogposts
You can talk briefly about various topics in your Ebook. For example, try to include a comparative analysis/review of a product or a brand and get the reader interested in reading a detailed review. This is where you can mention your blog and redirect the audience towards it.
5. Capturing Emails Through Lead Magnets 
What's most important for your business is ensuring that your potential customers are made aware of your products. As a marketer, the best thing you want is your newly launched marketing campaign to reach as many people as possible. Therefore, having the readers subscribed to your mailing list can be of immense value. It goes a long way in generating leads for the future. Email marketing is essential to nurture leads and build a sales funnel, and you can do it best through ebooks. For instance, you can give the ebooks for free by asking the visitor on your website to subscribe to your page by entering their email address.
Key Takeaways
As a marketer, you'd want to get your hands on as many advertising sources as possible, but it is best that you primarily focus on one and mold it into the best form. For example, using ebooks has immense potential as a marketing tool. Not to forget, not only an ebook allows you to go into details, but marketing through Ebook means you are targeting a separately new audience of readers who prefer ebooks. Therefore, increasing your reach.