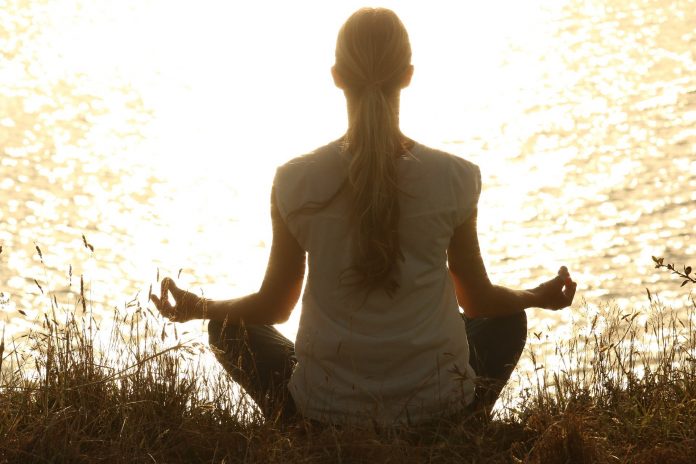 You learn that your best friend has started to meditate to cope with the stress of the lockdown, but they are already on the edge of giving up! So, how to encourage them and help them find their inner peace? Simple, you go online, search for the best meditation gifts, and voila! You are good to go! The only problem is that you are having trouble choosing the best and the most affordable gift. But, don't worry, we've got you covered.
Here is the list of 20 best meditation gifts you can buy under $20: 
 1. India Temple Incense
These are highly rated incense sticks that release light and an appealing floral scent. Burn these before practice to ground the mind and retain focus. The pack consists of 120 posts that have been made using the finest essential oils, fragrant wood powders, and herbs that release the scent of holy temples in India. 
2. Dear Universe: 200 Mini Meditations
Sarah Prout's collection of 200 mini-meditations for instant manifestation is a hit among readers and has been called inspiring and refreshing. It is an excellent gift for someone who wants to let go of their anxiety, feeling disconnected, and nervous about finding peace of mind. 
3. SensoryPlay Wooden Labyrinth Necklace
A handmade cherry wood necklace that is a symbol of self-discovery and a journey to spiritualism. It contains hemp string, beeswax cream, and organic coconut oil. It is an inexplicably soothing piece that can help you calm down and concentrate whenever you hold it. 
4. NatureWonders Chakra Stone Set
This set consists of seven chakra stones that have natural colors and engraved symbols. Their healing properties are a great way to hone your senses and help focus your energy on the spirit and the mind during meditation. Some of the sets consist of unique stones for the base, heart, throat, and more. 
5. Modrea Scented Candles Gift Set
These authentic but straightforward candles have been carefully crafted with eco-friendly and biodegradable ingredients. These are a perfect gift for elevating and creating a pleasant environment. The candles do not contain any lead in the cotton wicks and no paraffin. These are also safe for traveling and burn up to 20 hours. 
6. Yoga Dice
If you want to give a meditation gift to a newbie, then this yoga dice is perfect for inspiration. It consists of seven wooden dice that can be used for making hundreds of different combinations for variating your yoga poses. When the dice are rolled together, they create a unique go-to practice that you can try anytime and keep your routine interesting. 
7. Chakra Stones Healing Crystals
This set consists of eight chakra stones that have irregular natural shapes and consist of potent stone energies. All you need to do is place one of the stones in your hand or carry it in your pocket and let it absorb any negative feeling. It is best for meditation, healing of the mind, positive energy, and more. 
8. Mini Buddha Board 
If painting, writing, and drawing are your way to deal with stress and anxiety, this is the perfect item. All you need to do is draw or write on the board with a brush, and as the water evaporates, so will your stress. The result of the vanishing pictures is a 'blank slate' that gives you the feeling of starting fresh. 
9. 3D Yoga Meditation Lamp
If you love to be occupied with soothing objects all around you when you meditate, then this 3D meditation lamp would make a lovely addition to your collection. This acrylic nightlight 3D LED light comes with seven color changes and various other modes. It also runs on batteries, so you can pretty much place it anywhere near your practice. 
10. Cleverfy Aromatherapy Shower Steamers
Do you wish to melt away with the essence of solid scents and refreshing aromas? If yes, then buy this pack of lovely shower streamers that will surely make your day. Place one of these shower fizzes in any corner and let the aroma fill your bath. These steamers have a high concentration of pure essential oils and strong scents and are non-slip and safe for septic systems. 
11. Chakra Mineral Starter Set
These energy-rich healing crystals are a must-have if you wish to experience crystal healing. It is perfect for a loved one whom you want to introduce to the world of chakra healing. The set consists of six colorful minerals and seven polished chakra stones. 
12. Listify
This is a perfect gift for someone who believes in self-exploration and journaling for self-discovery. Listify allows you to feel organized and provide peace of mind by encouraging you to make a list of things that you feel strongly about or simply anything that's rattling your brain. In addition, the journal provides prompts for "Favorites" lists, acts of kindness, nearby events, activities, and routines that center you. 
13: Unimi Sleep Eye Mask
It is vital during meditation for your body to feel relaxed, especially the eyes. If you are having a hard time concentrating during meditation, this sleep mask made of lavender and flaxseed is perfect. It calms your nerves, protects your eyes, and helps against sinus and migraines. 
14. Spacekeeper Ceramic Backflow Incense Holder
The waterfall incense burner is the perfect partner while meditating, sleeping, and even relaxing. It helps purify the air with its incense cones that have a long fragrance and a rich aroma. The holder is handcrafted and made of high-quality ceramics. The burner can be used with both 120 cones and 30 incense sticks that come along with it. 
15. Home Decorative Yoga Pose Figurine
These decorative ceramic yoga pose figurine statues are a fantastic gift if the receiver loves to have a collection in their meditation room. The 4pc set imitates classic yoga poses and is delicately made with an elegant and smooth streamline. 
16. White Noise Sound Machine
If you've run out of options for meditation gifts related to stones, aromas, and candles, then it's time to choose something related to sound. This white noise sound machine produces six soothing sounds that will help you relax and concentrate during meditation. Since it is portable, it is also a wonderful gift for someone who likes to rest on their travels. 
17. CrystalTears Pendulum 
A crystal pendulum has various functions: dispelling negative energy, identifying allergies, facilitating decisions, meditation, and more. This pendulum is made of natural gemstone, particularly the amethyst crystal that is a powerful protective stone. It is a great gift for yoga lovers and meditators. 
18. Sage Candle
This chakra healing and cleansing sage candle instantly removes negative energy from the environment, which is helpful for meditators. The scent is light and smokeless and contains no petroleum waxes. 
19. Meditation Coffee Mug
A neutral kind of gift that can be presented to any type of meditator. It is an inexpensive, simple, and fantastic way to start one's morning with their preferred bundle of joy. One of the many meditation gifts coffee addicts would love for sure. 
20. Woodstock Chimes
Each of the seven rods in this Woodstock chime is tuned to tap into the related frequency of different chakras. By tapping the specific rod, the tune allows you to focus all your thoughts on it and help maintain energy flow. 
So, what is the one good thing about these meditation gifts?
These meditation gifts are all unique in their own way. The fact that they are all under 20, makes them a good buy for various occasions. You can gift more than one thing, after all. More the merrier!