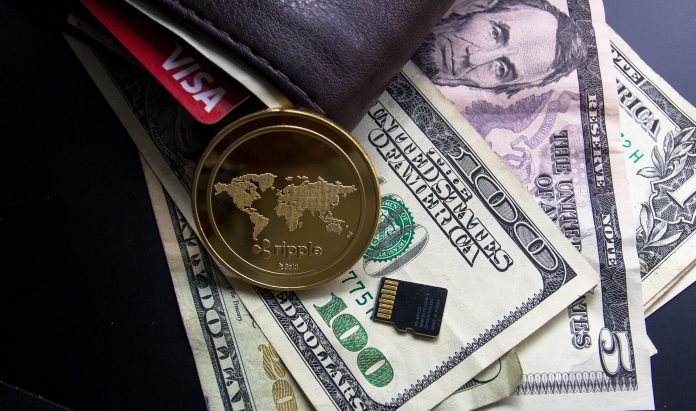 Cryptocurrency is the talk of the day, and people are taking an interest in it because it's highly profitable. Many companies are also investing in it. This is motivational for those thinking of buying it. There are many crypto exchange platforms. Some are great tools. You can exchange, buy and sell your digital currency. Others lack a few features. In this post, you will read a comparison between Binance and Kraken. Let's get to know the two industry giants. 
Binance and Kraken are popular in crypto circles. Both platforms are on top for cryptocurrency exchange. They have differences. They suit different types of investors. To know which one is better for you, you should have a comprehensive comparison. It will give information about the essential points that you need while analyzing platforms. 
When you see Binance and Kraken comparisons online, there are different formats to describe these. Some experts take a few features and analyze the two platforms based on them. Others contrast and compare platforms more simply. In the comparison given here, you will see the first approach. 
Background of Kraken
Jesse Powel founded Kraken in 2011. It offered cryptocurrency trading in 2013. It offered many services to entice people. Currently, it provides these:
● Brokerage
● Exchange
● Staking services
● Over the counter (OTC) trading
● Kraken Fee Credits (KFEE)
● Spending cards
● Margin trading
● Dark pool
● Future trading
● Indices
● Cryptowatch
● Upgraded account management support 
Let's read the history of Binance. 
Background of Binance
Binance was founded in 2017. Its two co-founders are Yi He and Changpeng Zhao. They worked at OKCoin. They left it to invent Binance. Its operations were based in China. The name is taken from binary and finance. After getting into the crypto market, it kept growing. Today, Binance offers these services:
● Trading
● Credit card payments
● Entertainment
● Investment
● Loans and transfers
There are other uses of Binance as well. 
Features for comparison
It's good to know the natural features that are used as reference points for binance Kraken comparison. These are as follows:
● Security
● Ease of use
● Fees
● Supported coins
● User count
Each of these is briefly described here.
Security
When choosing the right cryptocurrency exchange platform, security holds utmost importance. Without protection, there is a risk. If you lose all of your assets, that won't be very good. Most cryptocurrency exchange platforms have security features. 
Ease of use
If you are an expert, you will know all the ins and outs of the user interfaces available on exchange platforms. However, it's hard to learn all the complex features and technicalities if you are a newbie. So, it would be best if you looked for ease of use. A good exchange will have an easily understandable layout and a user-friendly interface. 
Fees
Every time you trade cryptocurrency on an exchange platform, you have to pay some fee. The method of this fee calculation is complicated. Many factors are involved in it. However, if you desire to earn a profit, it's an essential aspect to consider. Investors talk about fees and search for affordable crypto trading deals. 
Supported coins
Currently, there are 7000 types of cryptocurrencies to research and trade. The crypto market has changed a lot from what it was a few years back. Now, even the new ones can make a diverse portfolio. You should be able to buy multiple cryptocurrencies, not just Bitcoin, Litecoin, and Ethereum. This feature is essential to note. 
User count
The Binance and Kraken comparison may seem trivial in the beginning. However, user count holds a significant place, especially when you talk about popular crypto exchange platforms. This is because of two reasons. The first is proper trading conditions, and the second is the reliability of the forum. If the user count is higher, it will show these two things. 
When it comes to choosing features for a crypto trading site, everyone has different preferences. 
Comparison between Binance and Kraken
To keep things in place, you can use the features mentioned above as criteria. So let's begin to compare:
Security
As far as security is concerned, both Binance and Kraken are considered the best ones. Both of them are highly secure. They have two-factor authentication on their platforms. It can be an old trick, but it works well. With this type of authentication, no unauthorized person can access your account. It does not prevent phishing and hacks. Still, it's a reliable way of securing the account. 
Kraken keeps 95% of the crypto assets in cold storage devices. This is an awesome security measure to protect your currency. Both Binance and Kraken offer high security. 
Ease of use
Every day people are investing in crypto, and it's getting popular. However, people visiting Binance for the first time may feel confused. For a newbie, it isn't easy to know the ins and outs of it. 
Kraken is different from Binance because it's simple to use. There are no overwhelming features and too many buttons. It indeed is beginner-friendly. So, if you are new to crypto, you should prefer Kraken for ease of use. 
Fees
The fee is an essential factor. People decide readily based on how much price they have to pay on the crypto exchange platform. Kraken is straightforward. It charges 0,26 % for every trade you make. The actual figure depends on various factors. These are the amount of crypto you are trading and whether you are the maker or the taker. 
Kraken has a trading limit of $100,000. It charges up to $60 withdrawal fees. If you want a less expensive platform, Binance is for you. It has no daily limit. Its exchange rates are lower than Kraken's. Binance charges $10 fees. 
If you want to save money, go for Binance as it costs quite less. 
Supported coin count
Users on popular crypto exchange platforms can buy, sell and trade multiple crypto coins. This is highly convenient. With the increasing popularity of crypto, it has become essential for top crypto exchanges to offer this service. If the website lets you trade a few popular coins, it's not going to be popular. 
With Kraken, you can pick 40 different cryptocurrencies. These include all the main cons and a good number of altcoins as well. If you talk about Binance, you can have more than 150 cryptocurrencies to choose from. This is a vast number. 
Most investors don't need so many coins. If you want a specific cryptocurrency, you have a better chance to find it on Binance, not on Kraken. 
If you consider the coin variety and count of Binance and Kraken, you should know that Binance is the best option. 
User count
There are two aspects of user count:
Reliability of the crypto exchange platform

The idea of how well the trade will go   
If there are many users for crypto exchange, you will have incredible features and high-end security. It's reliable. 
When there are so many users trading cryptos, there are higher chances that you'll get someone to deal with fast. On the other hand, if the exchange is desolate, your offer can be delayed for some time. 
Kraken has more than 4 million users. Binance has 13.5 million users. It is more than three times than Kraken. Consequently, Binance is more popular. But Kraken's numbers are also impressive. 
Pros and cons of Binance
Binance offers many benefits. It focuses on high-end innovation. It has the option of trading in 180 fiat currencies. It charges minimal fees and is secure. It's best for experienced crypto traders. It's a trusted brand. Its assets are insured. If there is any breach, you don't get a loss. 
The drawbacks are that it has an intricate user interface that can be complicated for the newbies. It's not known how long Binance will sustain its current growth. There is no daily market analysis. It doesn't approve of traditional payment modes. Its functions are disrupted by decentralized options such as Uniswap. 
Pros and cons of Kraken
Kraken is highly secure, safe to use, and offers two-factor authentication. It has affordable fees for deposit and withdrawal. It has a sleek design with the option of customization. There are many cryptocurrencies and trading opportunities. It has proof of reserves audit. It's popular among expert traders. It has great services. There are staking services, Margin Indices, Dark Pool, Futures, OTC, Cryptowatch, and Account management. 
There are some drawbacks to using Kraken. These are described below:
Kraken may not be beginner-friendly. For intermediate and pro accounts, the verification process is relatively slow. Occasionally, the website can be slow. There is no option for credit or debit card deposits. 
Conclusion
You may be wondering which of the two cryptocurrency exchange platforms is better, Binance or Kraken? The answer is here:
Both Binance and Kraken are perfect choices for investors who are interested in the crypto trade. Kraken can be better if you are a newbie because it's simple to use with not so many features and an extensive coin range. Binance is suitable for experts. It has a massive range of coins and a complicated user interface. Binance is the winner when it comes to fees. So, it's the best cryptocurrency exchange platform available today.