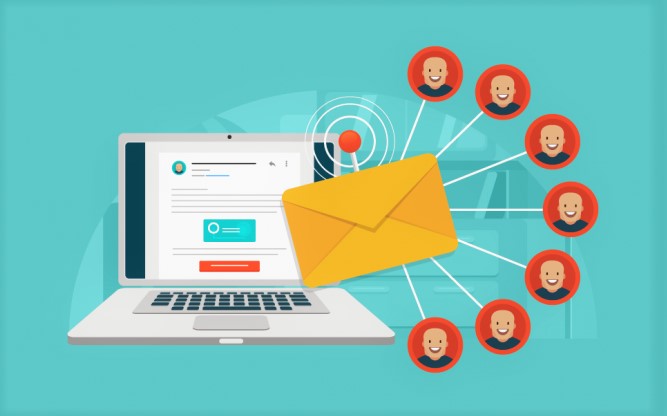 Emails play a very crucial point in the Digital Marketing world. Their high efficiency and usability enable firms, agencies, and businesses to expand their outreach and improve their sales.
In this tech blog, we will break down the fundamentals of marketing email content to help you write perfect emails to generate leads.
What is Email Marketing!?
There was a time when essential letters and or business content were written on plain paper and distributed among people to attract them to your business or convey information about a product and or service.
Nowadays, in this advanced digital world, when you need to tell people about this new service or product that you are offering in the market, all you need to do is write an Email or (Electronic mail) and send it away from your computer or mobile phone to your target audience, and that is it!
Emails are an excellent marketing tool utilized by almost every marketing firm because of their ease and reach.
Benefits of Email Marketing
Emails are one of the most effective and straightforward methods used to establish links with your target audience and turn them from leads into solid customers. Here are a few benefits of email marketing below.
Emails are one of the most straightforward tools used today to connect with your prospective clients. Moreover, it makes it easy for businesses to use these emails to set up a whole marketing strategy.
Universal and Efficient Communication System
Emails are one of the world's most utilized communication services, and it has both educational and business-oriented uses, making them multipurpose. Emails have been around for quite some time and have proved to be one of the best communications tools.
Emails are easy to manage, and they provide you with an effective way of communication between you and your prospect. A child can even write emails, but it takes a proper strategy and research to register emails specialized in generating leads and expanding your outreach.
It gives you Management and Measurability.
With emails, you have full control of every information and complete access to your communications as you own the leads that you generate,
Breaking Down Email Marketing Content to Its Most Basic Fundamentals to Increase Leads
Now that we have been through the intro on what Email Marketing is and its benefits, let us give you a breakdown of the fundamentals of Email Marketing content.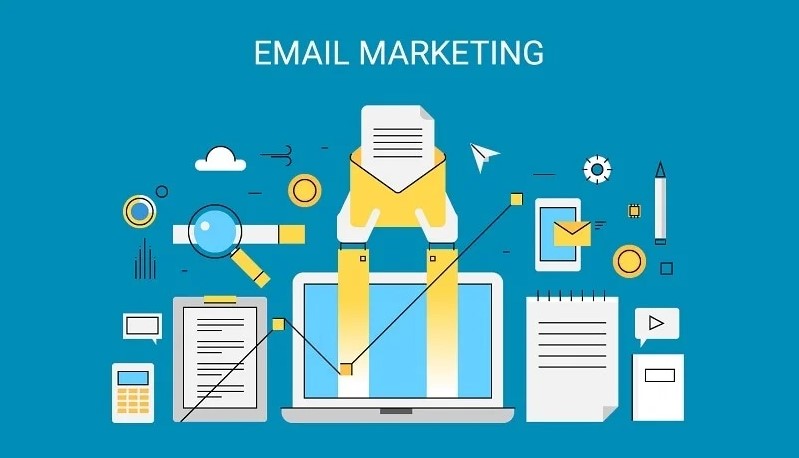 Understand your Target Audience
Before developing content for your marketing emails, you must understand your target audience and their demands.
Use your analytics and any information you can get on your prospects because no one wants to get emails on something they do not even need or are not interested in. It is the key to getting started as it provides you with proper insights as to what your email marketing strategy needs to be.
Create an Email List
Make sure that you have an active list of all your contacts interested in receiving marketing emails from you. Then, maintain that list and add new connections to keep your inventory updated, and more contemporary prospects can be reached with the emails.
Personalize and Specify Your Email Content
Try to keep your email content specified and personal. This ensures that the content you use in your marketing email is directly personalized for the receiver, such as including their name in the subject line or the intro.
This assures your prospect that this is not just any sales email trying to get you to buy something, etc. Instead, it is an email that recognizes the opportunity and introduces them to the offered service or product.
Keep Your Content Brief, Relevant and Concise
People nowadays tend to skip through content that they feel is too long or irrelevant, which means they will jump through your content, ignoring it.
You must develop content that is not only brief but is also relevant to what your intent is.
Keep an eye on your word count and utilize a word counter online as it helps you inspect your word density, number of pages, sentences, characters, and even number of paragraphs in your content.
The word count of any type or category of content is significant. This is because every range of any kind is specified according to specific word count criteria. Also, make sure that your content is not dull and bland, as that type of content gets no leads.
Add a Lead Magnet
A lead magnet is a free-of-cost offer that you include in your email to your prospective clients.
We call it a lead magnet due to the nature and intent of the free-of-cost offer, which could be anything but not limited to a coupon, free trials or test sample, a webinar, free consultation, self-assessment quiz, a cheat sheet, etc.
These are lead magnets that lure in the prospect by offering something free of cost so that the targeted audience can taste the service and the product that is being offered.
Display Advantages Rather Than Characteristics
Psychologically people expect to reap the benefits of the services and products they buy. Therefore, the features of a product and or service are a secondary thought that comes into the buyer's mind.
We must establish in the prospect's mind the advantages that they will be receiving from the advertised business and or services, as this will start the communication from the idea that the email is for the betterment of the receiver and not just a sales pitch.