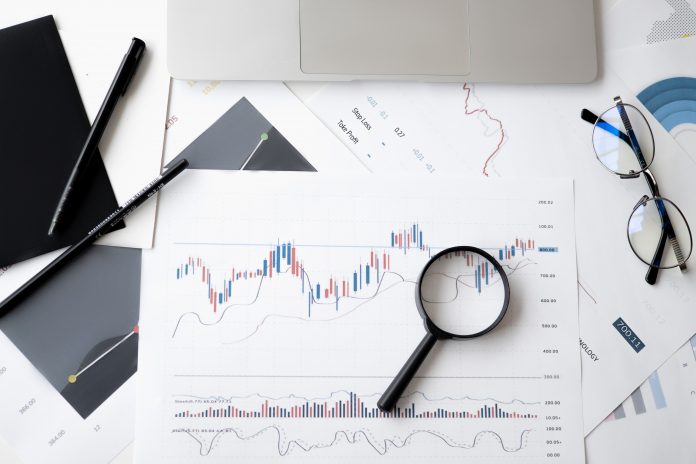 The thing is that marketing is not something any business can overlook. Regardless of how good your product or service is, it won't promote itself. It's your job to make people aware of it. But that doesn't mean relying solely on your free social media feeds. Building a loyal following requires some investment for full-scale marketing campaigns. That can be intimidating for small businesses that need a high return from their money to survive. Luckily, there's a way to get a clear picture of optimizing your resources for the best results. What is it? Creating an e-commerce marketing budget. And here are our tips on what to include in the budget. Here we go.
Fit the Budget to Your Marketing Strategy and Goals
Before starting with the budget, you should learn how to reach your audience. Use modern marketing software (HubSpot, Marketo) to gather analytics about people visiting your site and making purchases. Then you can use this information to identify your ideal customer and come up with a marketing plan that targets them. 
Also, if you've just come up with a new type of product, it's beneficial to spend extra money to educate your prospects about its benefits. Investing money in informative blog articles and social media content allows your customers to make an educated choice. 
Consider Expanding Your Team
After you have decided on the overall budget for your digital marketing costs, you can then break the budget down into segments like the production costs, new software, etc. This process should give you an understanding of whether you should hire new marketing staff. But of course, hiring new people means that you also need to pay for their benefits and training. If that doesn't fit your budget, you should consider more cost-effective strategies. For example, you can try outsourcing your needs to freelancers. It is an effective method for producing quality content, for example. Finding writers who can capture your brand voice can take some time, but once you've got them, they can do a lot for your business. But more about that later. 
Pay Extra for E-Commerce Software with Ready-Made Marketing Tools
Picking the right hosting partner is one of the most important decisions for any e-commerce business. One way to reduce your spendings is to choose a platform that comes with built-in marketing tools. Shopify is by far the most popular option, but you can also go with Bluehost. It comes with extra tools for improving your SEO. A large portion of customer journeys starts with a Google search. So every e-commerce business can benefit from better rankings.  
Online Casino Marketing Strategy
Making a budget for an online casino's marketing campaign is quite similar to any other business. However, you should also be ready to hand out free bonuses via emails and social media ads. If someone has never tried fun games like the book of ra™ deluxe slot before, a few free rounds can make them take the first step. Including the free giveaways in your marketing budget can pay off later nicely.
Invest in Marketing Materials
Smart e-commerce business owners take their ads beyond the web for a truly powerful marketing campaign. The thing is that creating materials with a memorable logo leaves a strong impression on prospects even in 2021. You can distribute the materials at conferences and other events, where people have the chance to interact with your company. 
Creating and distributing professional marketing materials with your professional logo can go a long way in leaving a lasting impression on customers. They can take the materials home and read them at a convenient moment. An engaging and fun copy is an excellent way to get to your customers' hearts and minds. So if you want your brand to stand out, make some room in the budget for the brochures and leaflets. It'll be worth it.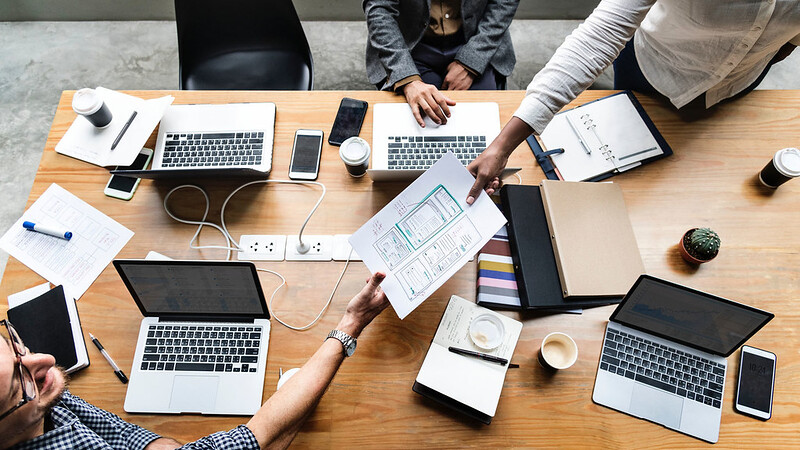 Invest in Quality Content
There's only one kind of marketing that is effective: and that's engaging marketing. Well-written content that provides real value to the reader is a tried and tested way to draw customers in. That's because people love reading high-quality texts about issues that matter to them. And as long as the text offers value, they don't mind marketing messages between the paragraphs. So setting aside a part of your budget for hiring freelance content writers is a great idea. They can capture your brand voice and take it to thousands of interested readers. 
Create Loyalty Programs for the Existing Customers
Did you know that it costs more money to acquire a new customer than to keep the existing ones? It's true. Attracting new people to buy your products is a complex process that requires a lot of effort. So if your budget is tight, you can invest the money in customer retention instead. And one effective way of keeping your clients happy is to offer loyalty programs. 
The idea behind these programs is to reward customers who engage with your brand regularly. These rewards increase customer loyalty and encourage them to buy from you more. For example, a points program gives your customers a certain number of points every time they buy something from you. They can use these points later to get discounts on future purchases.  
Email Marketing is a Must
There are plenty of people out there saying that email marketing is a thing of the past. That's not true. Email marketing has a potential ROI of over 4000%, and it remains one of the best ways to acquire and retain customers. Just take a look at the email marketing statistics: over 100 trillion emails are sent every year, with an average subscriber receiving 13 marketing emails per day. So make sure that email marketing gets a large portion of your budget. Email automation software and competent email copywriters are not cheap, but they can grow your revenue significantly.
Conclusion
So these were the main costs you should consider when putting together your marketing budget. The investments differ depending on your niche. But every company can benefit from spending some money on improving their content, printing marketing materials, etc. They are all valuable investments that generate a good ROI for any e-commerce business. You can list them in your budget using Microsoft Excel or Google Sheets and make them available for your whole marketing team. It makes it easier to make adjustments to your marketing plan if you have a clear list of expenses at hand. 
How do you make the marketing budget for your business? Share your hacks and tips in the comments. 
Author Bio:
Thomas Glare is a freelance blogger. Through his extensive research, he has written many articles and blog posts about digital marketing and how to yield results in a short period. Thomas spends time interacting with important stakeholders in the marketing sector to get first-hand information.