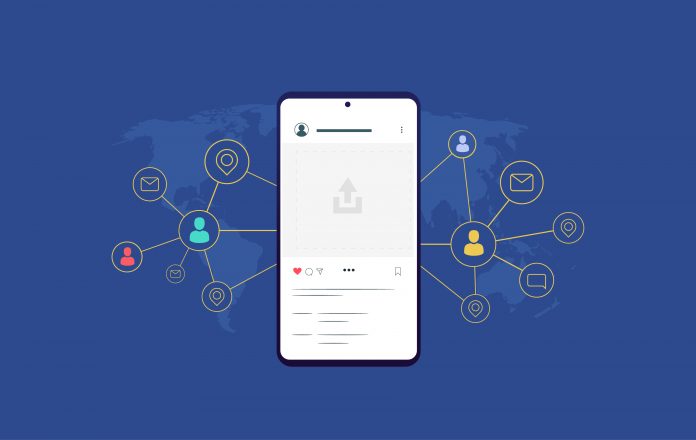 Mobile apps are essential to help us go through our everyday lives in this digital-driven world. Arguably, the mobile app industry is among the well-established, well-paid, and growing by the minute. As a result, many seek to participate and have a chuck of good pay for themselves. That is, building apps and earning from them, although custom app development costs are not to be worried about – it's pretty affordable for many. It's the after-app-built process that many can't afford – the app promotion. App marketing is an essential yet money-eating phase. In case you are searching, "how to promote an app for free?" then you have come to the right place.
We both know saving money for any case is the best we do. That is why we've devoted our time to drawing out some creative ways for you to promote your app for free.
Ways To Promote Your App for Free
Here are the top 6 creative ways to promote your app for free:
1 – Use Product Hunt
Looking for a free and new way to promote your app, ProductHunt is the place to start with. This platform not only promotes your app to potential users but also promotes it to the crafty investors who are constantly looking for exciting app ideas to invest their money in. So isn't that a win/win? Having users for your app is one thing, but having investors lingering around your app is fantastic.
But then again, your app idea must be worth attracting investors in the first place – no investor wants to waste their money for typical mobile apps. Besides, such platform exists in numbers there is not only ProductHunt but also 148Apps, AppStoreApps, or AppReview for your app promotions. So, all you require to do is either use these websites or do a plain search on Google for similar sites. Above all, it is a creative and free way to promote your app.
2 – Initiate a Social Media Hype
A place where you can reach literary billions of people is social media platforms, hence, excellent platforms for application promotion. Social Media platforms are the best to promote your app for free. Not to mention many app owners, to save money, use these platforms for free app promotions. Doing so, you may as well loom in large public groups or create your own group for a fascinating cause to lure people in. let's face it, if you make a group mainly your app promotion, no one will join in the first glimpse, although that should be your goal. Then again, indirectly do soothing marketing of your app. I mean, if you be direct about it, few would care, and many would drive away – that's true.
3 – Participate in Trends
Another free marketing strategy for your app is to try participating in discussions and distantly relate your app to the ongoing topic. I know it's demanding yet creative. Thus, having a creative mind for doing it shrewdly. I have seen many who have been quite successful in promoting their apps while in participate talk. You may wonder – how and where to participate? Well, for starters, many places such as Twitter and other social media groups initiate such debates where tens and thousands of people take part – you can join them too. On the other hand, you have to be active on social media apps to know so.
Additionally, you can keep an eye open for Mobileys ( a mobile app competition that takes place every year to find the most advanced thinker). Hence, you can participate there to promote your app and win a prize if it's worth it.
4 – App Size
In the harsh reality, people don't want to deplete their smartphones' storage for a large-size mobile app. Thus, size matters. In that case, you have to come up with a compressed app size that perfectly fits their mobile devices—the smaller the app size, the better. And yes, it's a promotion of your app for free, even though it's not considered one. Then again, if we see the ground reality, people tend not to waste their data packages on large-sized apps. Even over WIFI, they don't want to waste their time downloading a large app; you should also put that into your attention. Further, you can promote your app by saying, "A small-size app that'll take seconds to download." And BOOM!
7 – Be A Shakespeare
To begin with, the more you write and publish about your app, the more and more people will come to know of it. I know this process can be tedious at times, but once you get the hang of it, you may as well enjoy writing – like me (who is just writing for fun, as I have no apps to promote). Besides, many quotes encourage writing, and many are indeed true.
"If you want to change the world, pick up your pen and write." – Martin Luther King jr.
Although, in your case, you have to pick up your keyword and keep writing and publishing fascinating blogs. For that, you should read blogs about other apps and write similar ones in your own Shakespearic words to magnetize more people into your apps.
6 – Optimization
Yes, app store optimization and search engine optimization are essential. However, all they do is ensure your app's visibility to the app store and search engine. Keep in mind, if you've built a website or a mobile, if users can't see it, that's almost worth nothing. Optimization tools aim to include such keywords in your app that people search mostly. That is why you need to optimize your app for more visibility. And when you see it more, it'll ultimately bring you more downloads. Perhaps optimization is one of the best promotional tools you can use for your app for free.
But how does it work? It's a snap. It works simply by involving the related keywords they people mostly search for. And when you do that dead right, people will see your app in the search results. So, don't avoid app optimization.
You are a small business, and you need an app to help you grow your business.
Hiring a developer to build an app for you is expensive.
Use Hitori Inc's mobile app development agency to create your own app for your business!
Last Words
To conclude, we've only scratched the surface as far as the number of free marketing strategies goes, although they are the most effective ones. Thus, the aforementioned free app marketing tips and hints are key ones to leverage from that endless list. But more importantly, what's even better for you is to build a robust, need-fulfilling, and efficient app because that is what attracts people more.
Author Bio:
Hamza Iqbal did his major in Entrepreneurship and he is a Market Research by profession with having international content creation experience currently working with App Development Company. He generally likes to write about Mobile App Development, Startups, Digital Marketing and SEO.