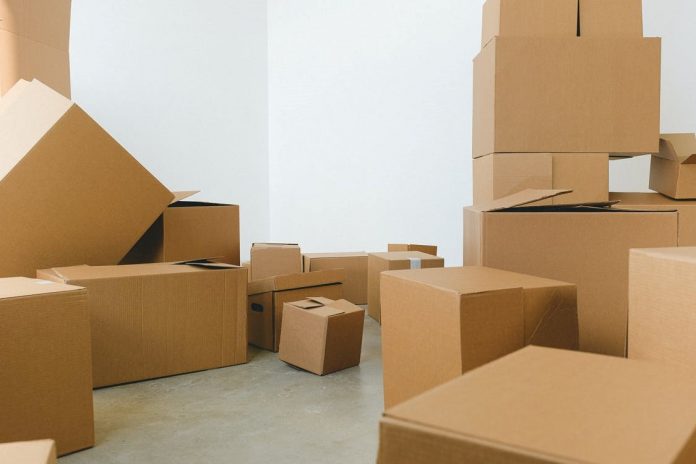 Storage units can come in handy during several circumstances like extended travel, relocation, or remodeling the home. You can also rent out storage units if you run short of storage space in your home or generally want to declutter. They are an excellent solution to facilitate hoarding and make effective use of space in your home or office.
However, you must do your research before investing in a storage unit to avoid future hassles. Ask yourself these questions when considering renting extra storage space.
1. Do you need a full-service storage unit or a self-storage unit?
A full-service storage facility provides customers with valet-style service. That means the storage company picks up your belongings, delivers them, and safely places them inside the storage units.
In contrast, self-storage companies expect customers to bring and store their belongings themselves. If they want to retrieve an item, they also have to do so themselves. It is advisable to document all your possessions since a self-storage company may not take inventory of your belongings.
2. Is there one near your location?
Proximity is crucial since you don't want to travel too far if you often need to visit your storage unit. Google can be a big help when looking for such facilities, especially in larger states such as Texas.  For instance, if you live in the greater Dallas region, you may want to look up 'Dallas storage units' to find locations of facilities near you. Repeat the same tactic for any city you live in. Be sure to check available routes, distances, and service timings.
3. What features to look for in a storage unit?
Amenities can be a deal-breaker when opting for such services. Naturally, you want to ensure your precious belongings are safe and sound even when out of sight.  Here is a list of deciding factors you must look for before signing a lease:
Accessibility: Does the storage company offers 24/7 access? Can you store or take out items at any time, or are there restricted hours?
Pricing: Look for any online or seasonal discounts. Also, compare charges and services with other storage facilities in your area.
Security: How many locks does each storage unit have? What about surveillance cameras and security gates?
Sizes offered: How many options does the company have? Is the space big enough for your belongings?
Reviews: Reviews reflect peoples' experiences with a company and help you gain insightful information. Reading reviews online will help you identify red flags.
Climate-control: If you plan to store items like clothes and furniture, you will require a climate-controlled storage unit. Ensure the place has temperature and pest control.
4. What official documents do you need to rent a storage space?
You need essential identification documents to rent out a storage unit in almost every storage facility. So ensure all your IDs are updated and valid. Some common forms of identifications required include:
Citizenship ID
Valid passport
Driver's license
Military ID (if you have one)
Social security
Most storage companies also make you sign a contract stating all terms and conditions before agreeing to lease your storage space. It is crucial to fully understand and review the document clearly to ensure no issues later.
5. How clean is the storage space?
Cleanliness is an essential factor to consider before renting out any storage space. Since you might be storing some of your most valued possessions, ensure the area is clean at all times.
Before committing, it would be best to tour the entire facility, including all storage units. Also, ask the manager for daily maintenance checks and cleaning procedures. Ensure the storage unit you choose has graded driveways with multiple drains to lead water away from storage spaces. Moreover, storage units must also have barriers like gutters and seamless roofs to protect against harsh weather.
6. What do you need to do to prepare your belongings for long-term storage?
If you are considering storing your items for long-term, ensure the following:
Pack properly: Pack all your belongings and place them in cardboard boxes carefully and neatly. Consider bubble wrapping fragile items to protect them from breaking. Label all the boxes with everything inside them. This way, it will be easier to locate them in the future.
Take inventory: Always create a detailed checklist with the name, type, and condition of each product you plan to store. Taking photos of everything is also a good idea, and it will help keep things organized and minimize losses.
Clean items: Cleaning each item before putting them in storage is also necessary. It will protect your stuff from damage.
Check rules and regulations: Never forget to check a storage facility's rules and regulations. Doing so will make you aware of the things allowed and not allowed in storage units.
Do you need office cleaning services in London? just click on the giving link London office cleaning
Conclusion
Storage units are an excellent solution for most clutter-related problems at home or the workplace. However, you must research and pick a storage company that offers you the best possible incentives for your money's worth. Also, although storage units guarantee safety, accidents can still happen. Hence, always check for a storage facility's insurance plan in case of damage or loss of items. It will also reassure you. Lastly, avoid storing any priceless heirlooms, original artwork, food products, other perishables, or anything flammable. Most storage companies will mention what not to keep in the rules and regulations. So, always go through a service provider's policies thoroughly.