A house is a place that does not only shelter us but plays a massive role in making good and loving memories for the rest of our lives. It is a place where we want to go after a hectic and tiring day at the office because it is our comfort zone where we can chill and relax. The house recharges our batteries to work harder in the future with full dedication and has a separate space in our hearts. 
Lots of people spend their life-savings to make their house and live a happy and joyful life with their dear ones. No matter wherever we stay on our trips or vacations, either in a five-star hotel or a luxurious villa, but none can replace and provide comfort and peace like our home.
A house is the most secure and protected place for everyone, but we should not forget to take preventive measures to keep it safe and guarded against burglars and thieves. Many people keep their important documents and ornaments at home, so they always make the necessary arrangements to keep them safe from burglars. Not only the wealth but all our family, which is the biggest blessing of our life, needs to be saved and protected from any harming situation. It can only be possible when we give priority to the safety of our home to avoid any unwanted mishap. 
When we think about the security of our house, we focus on the basics like locking doors and windows. But we should also give importance to the other things as well. Keep reading to know those things.
SMART WAYS TO PROTECT YOUR HOUSE FROM BURGLARS:
The thieves have become extra smart and intelligent and are using ultra-modern ways to enter the house. To fight against such burglars, we need to jump on the modern and latest security systems and alarm devices to secure our home and ensure the protection of loved ones.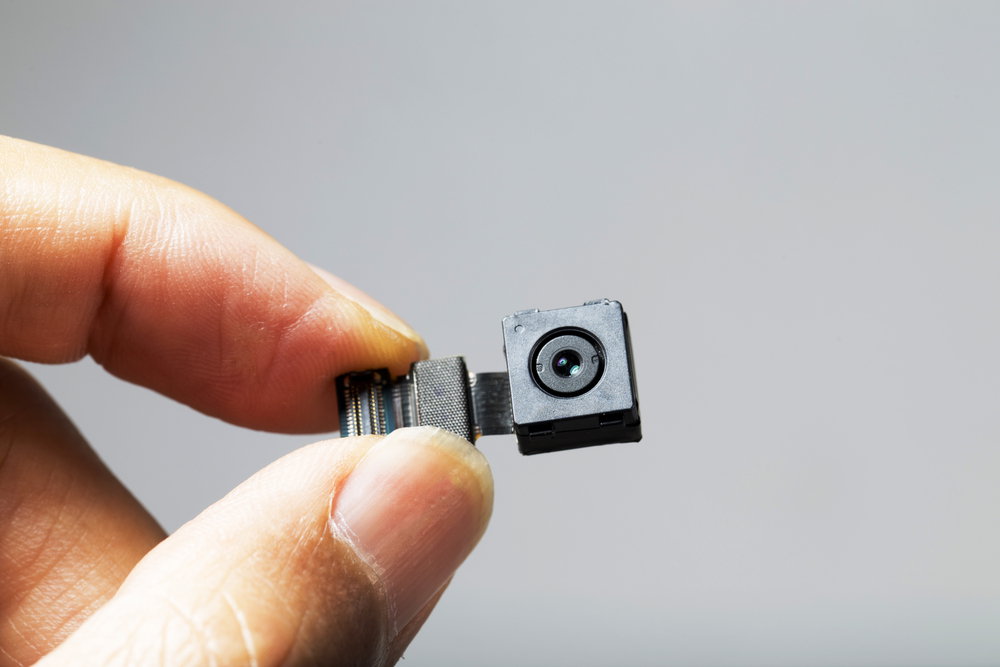 HOME MONITORING VIA HIDDEN CAMERAS
One of the difficult things is to ensure the safety of your home when you are far away from it. Due to such tension, sometimes people even do not focus on their work or enjoy their trip. So, to overcome this stress, now you can monitor the house from every corner of the world. All thanks to the technology that has made such innovative and extra smart devices that can show you a clear picture of your house. So, what are you waiting for? Go and install cameras on the inner and outer sides of the house to keep your eyes on the abode every time. These cameras have a perfect and clear night vision. You would be required to download an app on your phones to get live streaming from these advanced cameras.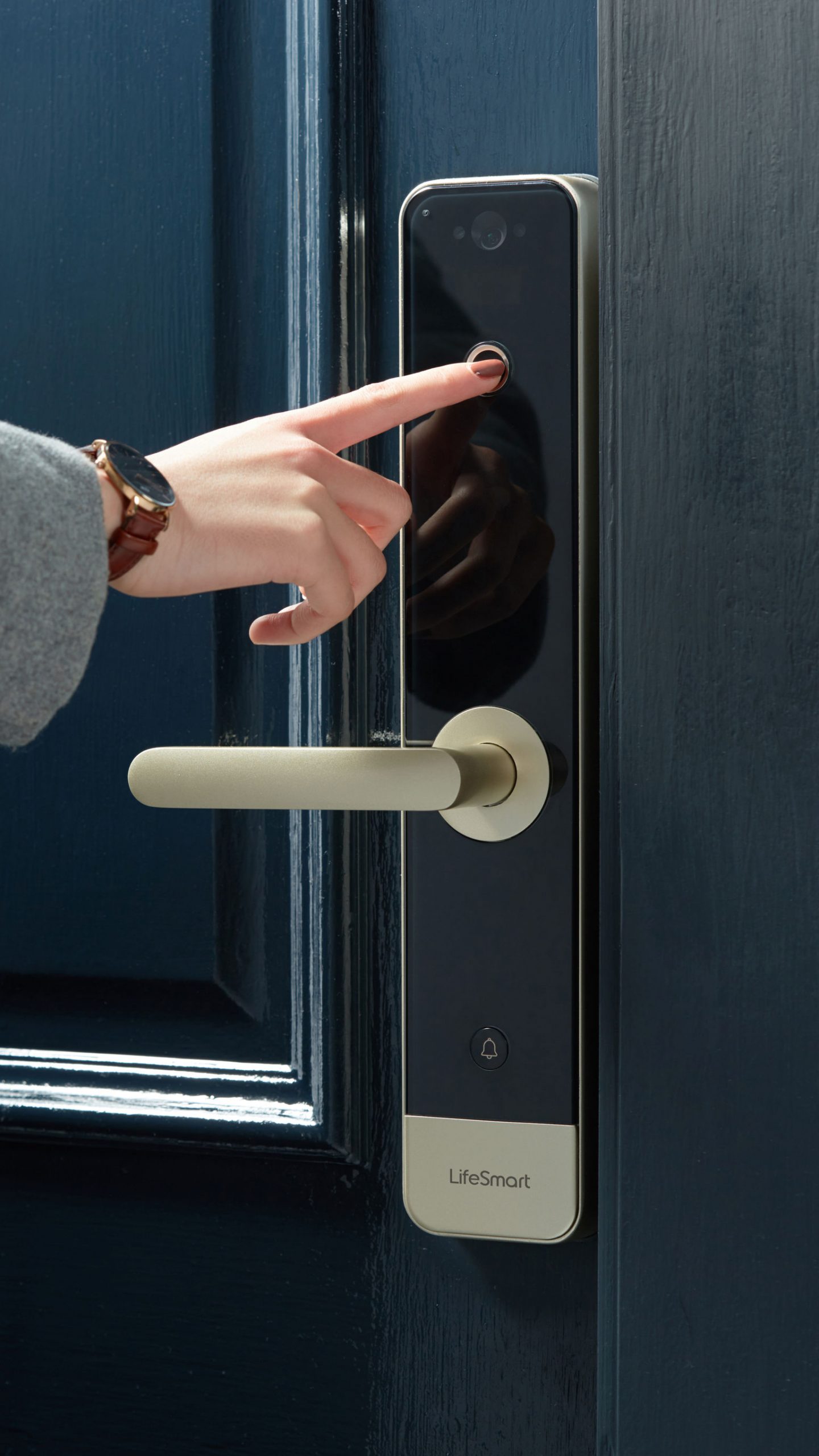 TOUCHSCREEN SMART DOOR LOCK
It is an era where every single person of the house is doing work, and helpers and babysitters are hired to look after kids. But when we are at work and kids are all alone at home, we always fear their safety as we have no idea who is coming inside the house. To avoid such fears, install touchscreen smart door locks to ensure the safe entrance of people in your home. 
The smart door lock has a touchpad and a motorized deadbolt that gets locked and unlocked whenever a person enters. It can possess 30 codes, so give one code to each member of your family. It is capable of sensing door movements and audible sounds. You can also connect the device via your phones or tablets to monitor the progress.
A DRIVEWAY ALARM FOR DETECTION
We all are aware of the regular door alarms that ring when someone forcibly sneaks into the house. But this advanced and modern doorway alarm helps in detecting the presence of strangers and vehicles around the 400ft range of your home. Due to its advanced infrared motion technology, now you will be alerted if any strange vehicle or a stranger tries to approach your house. This device can be placed anywhere either on the maildrop, doors, or car porch to watch the nearby areas of your residence and keep it shielded from robbers.
SMART PLUGS AND SENSORS
We often forget to monitor the house via hidden cameras installed at homes when we are at work or busy in a meeting. And this gives the advantage to burglars, and they sneak into the house at that time. So, with the help of smart sensors, you can see any uncommon gesticulations at your home if any thief enters or someone tries to unlock the doors or windows. It also helps in detecting power dissipation if smart lights do not work. In this way, you can take action at the right time and call the police without any further delay.
IMITATE THE PRESENCE WITH SMART LIGHTS
The thieves and burglars have now adopted modern ways to break the doors or do any robbery. They notice and keep the eyes on the arrival and leaving time of every house member. And, if you are going on a long holiday or a seminar, then it is the best chance for them to do the larceny because of no movements at the place. So trick them by installing smart lights in your lounge area that can be remotely turned on or off via smartphones, even when you are thousands of miles away.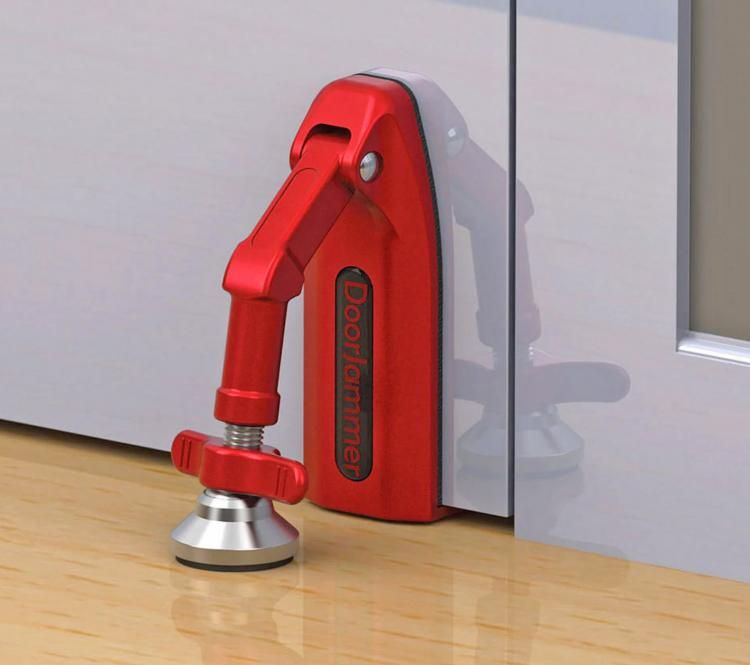 DOOR JAMMING DEVICE
The burglars mostly try to push the door with all the force or pressure to break it, and most of the time, they get succeeded. But not anymore, as now we have high-level door jammers that can be placed on any surface or floors near the doors. And the good thing is that this device is portable so you can take it anywhere with you. 
The door jamming device works by reducing the pressure in the horizontal direction that a burglar exerts. So, he will not be able to open the door no matter how much force he applies.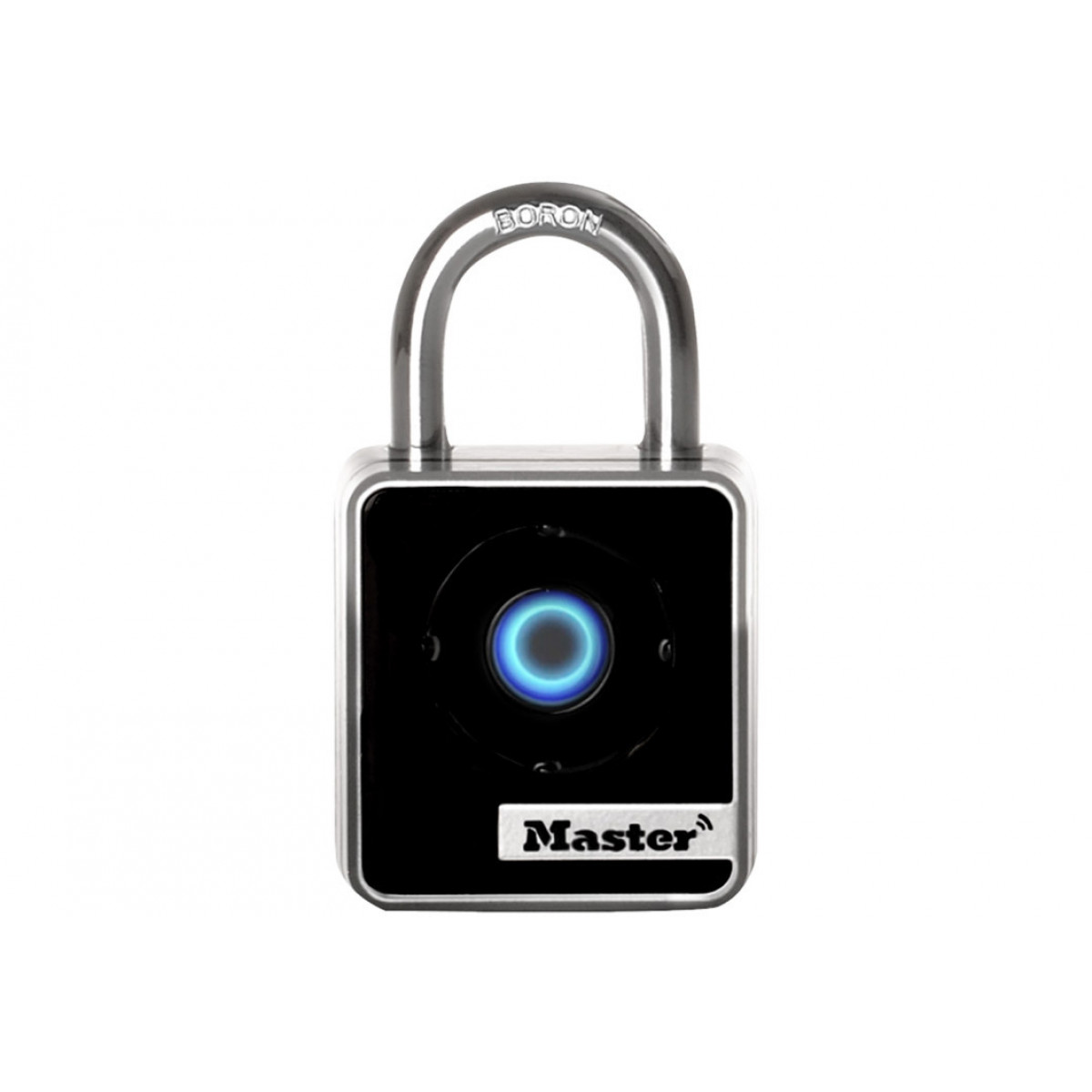 PADLOCK WITH BLUETOOTH
There was a time when people used the normal standard lock to guarantee the safety of the doors and windows, but now the time has changed. With the advancement in the field of technology, people are now opting for more advanced and latest security gadgets to deter the intruders. Start using a smart padlock with anti-shim technology that sends the signals when someone tampers the entering. It only gets unbolt when the permitted Bluetooth device is in the range, and no one is around you. 
The padlock is weather-resistant and can be connected to the Bluetooth device to unlock the door. Another exciting feature of this device is that you can add your family and friends on the visitor list so they can break the codes with their smartphones.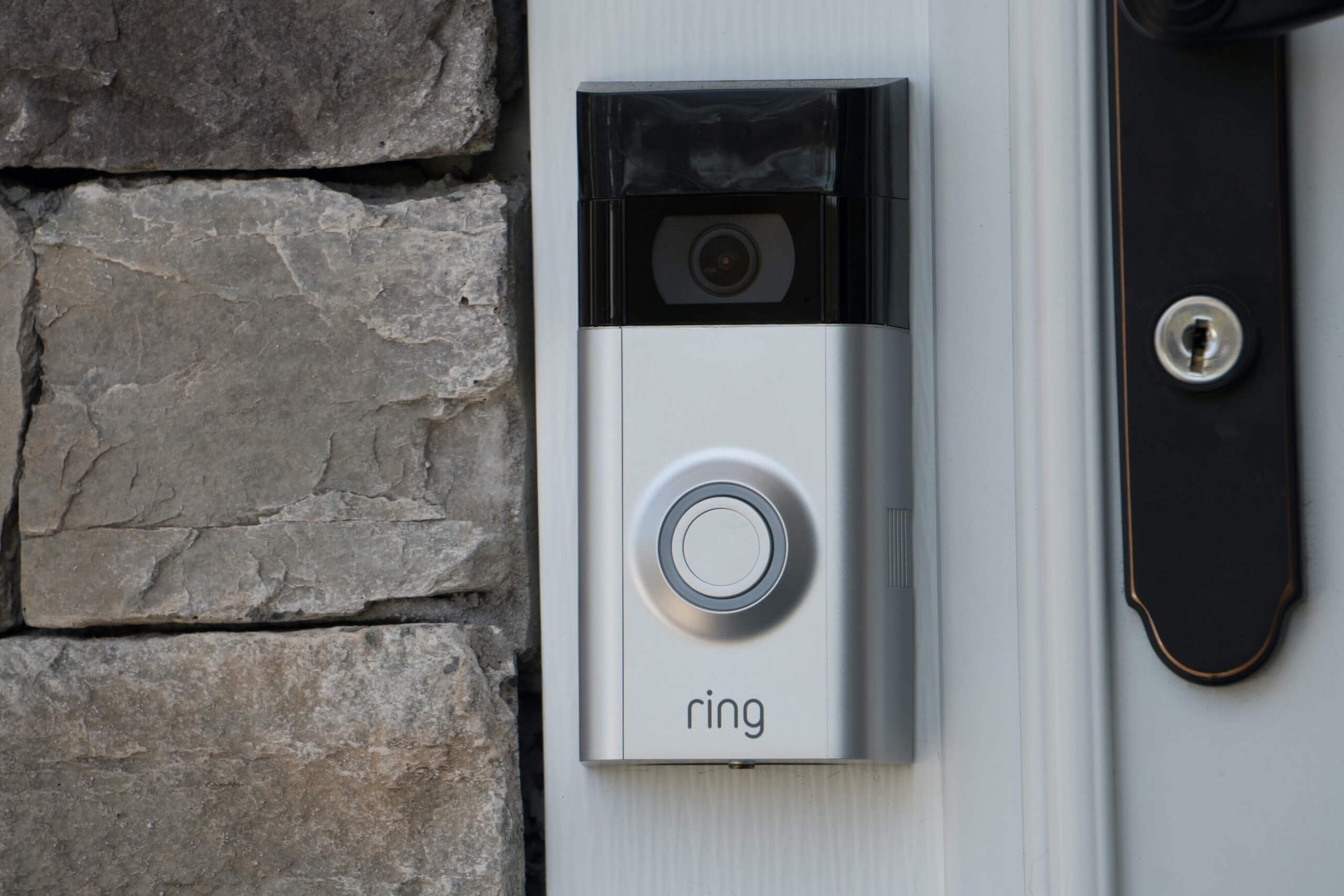 INSTALL SMART DOOR BELLS
This is one of the smart ways to make your house burglar-proof by installing smart video doorbells. Mostly, the trespasser rings the doorbell to see if anyone is inside or not, if yes then they step back and leave. So you can play a trick on them through this amazing high tech. With this smart video doorbell, you can answer the bell even if you are not at home.
CONCLUSION:
Everyone is possessive and concerned for the safety of their family and loved ones, and this is the reason they can go even beyond the limits to ensure their protection. If you want your house to be safe and secure from the thieves and burglars, then opt for the highly advanced, technology-based security solutions. They will not allow the thieves to sneak in. With the help of smart door locks, alarms, and doorbells, you can deter the entrance and restrain the robbers from breaking inside.