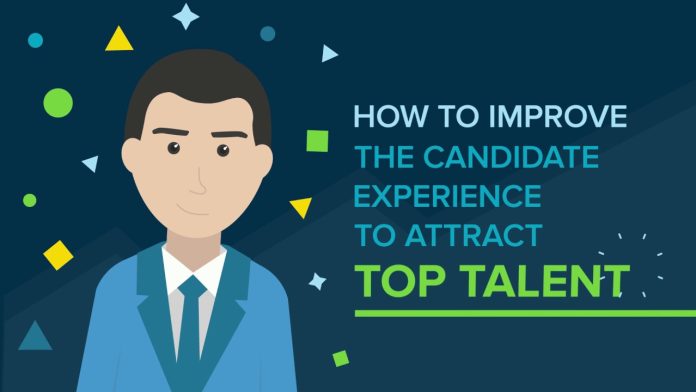 As competitions rise in the recruitment industry, every company wants to attract and retain the best talents for an extended period! So today, they make sure they use every possible tool to make it happen.
Many focus on enhancing their organization's candidate experience. In fact, according to a statistic, companies that invest in a strong candidate experience boost quality of new hires by 70%.
What Is Candidate Experience?
While taking interviews, you must've encountered the trending term candidate experience plenty of times. It refers to a job seeker's overall experience with your hiring process, right from the first interaction.
Their perception of your company depends on everything you do or say. Hence, a positive candidate experience is key to successfully retaining the top talents and improving your employer branding!
7 Measures to Improve a Candidate's Experience
Delays in your replies, unprofessional hiring structure, or miscommunication can be the leading causes behind a negative candidate experience. So here are seven brilliant strategies that can help you improve your candidate experience:
1.   Clear Job Description
Do you believe your job post holds all the necessary information? Well, so do 72% of other hiring managers like you! But only 36% of candidates agree to it. So go, and revisit the previous job description you posted.
An ideal job post should include all the necessary elements like job title, duties, skills, the hierarchy in which the job role falls, and the salary. Be clear and concise because you are creating a job description, not a jigsaw puzzle!
2.   Transparent Recruiting Process
Like you have specific hopes from the potential candidate, even they can hold expectations from you and the company. There's no point in moving forward in the hiring process if both of you are not on the same page. You are only wasting your and the applicant's time. Hence, it's essential to be transparent in the initial conversation itself!
When conversing with an applicant, be clear about your recruitment pipeline. Describe what each stage would look like and how long it is going to take for the entire interview process to finish. Create a roadmap that can act as a blueprint for your candidate. They can prepare themselves accordingly if they know what the next stage will include.
3.   Easy Application Process
Today, no one has the time or patience to undergo a complicated application procedure. Instead, applicants expect quick and user-friendly ways of filling applications. So, don't make your application process unnecessarily complex.
4.   Value Candidate's Time
When candidates apply for your job opening, they invest their time and effort. They spend time researching your company, organizing their resume, and preparing for the interview. So, it would help if you also made an effort to spend time communicating with the applicant and make the process as short as possible.
5.   Communicate Effectively
No one is interested in moving further if there's no communication. Imagine going to a store and not being assisted by anyone. Naturally, you will get irritated and move out of the store.
Similarly, even recruiting process requires effective communication. The most frustrating thing a candidate experience is the lack of response. The rising competition has given job seekers many job options in their industry. So, be proactive and communicate effectively to ensure you don't lose the best candidates!
6.   Take and Give Feedback
Clear Feedback helps everyone learn and grow better – even you and your candidates. In fact, according to LinkedIn statistics, 94% of candidates want to receive feedback, whether it is good or bad.
Ensure you provide your candidates with the necessary remarks. Moreover, even ask for their opinions to improve your candidate experience in the future.
7.   Personalize
No one is interested in monotonous copy-pasted messages anymore! Candidates know what they want; now it's your turn to match their expectations. Don't randomly go on a cold calling spree or send bulk emails. This is one of the biggest mistakes a hiring manager can make, negatively affecting candidate experience.
Applicants value personalized messages and responses. Moreover, when you open a job position, you know what you want from the candidate. So, ensure you make the candidate know how and why they're the perfect fit for the role.
Final Thoughts
From the job application experience to interview scheduling and being in the loop with the hiring process, everything groups together to make a great candidate experience.
You need to update your candidate management system to keep up with the ever-changing recruitment dynamics. Start with enhancing the candidate experience. Proactively communicate with your applicants and be respectful.
Author Bio
Kelly Barcelos is a progressive digital marketing manager specializing in HR and is responsible for leading Jobsoid's content and social media team. When Kelly is not building campaigns, she is busy creating content and preparing PR topics. With her innovative approach and technical expertise, she started with Jobsoid as a social media strategist and eventually took over the entire digital marketing team.