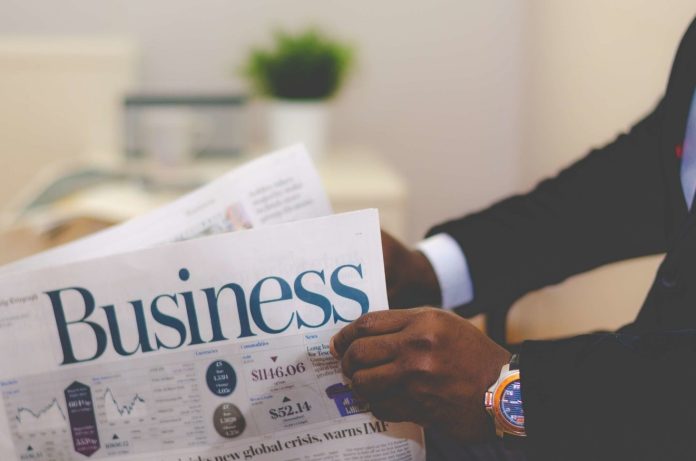 In the last two decades, an upward surge in the number of entrepreneurs in the United States has been reported. In 2021 around 5.4 million new businesses were registered, and these numbers are expected to continue increasing in the coming years. Many people opt for entrepreneurship because it enables them to take complete leadership and creative control of their business. In addition, entrepreneurs have high earning potential and flexible schedules. Most of all, they are driven by their passion for becoming more than employees, showcasing their creativity in providing products or services, and carving their destiny. Because of these reasons, many people are leaning towards starting their businesses.
Due to the rise in entrepreneurs, more and more universities are offering business-concentrated programs. They encourage students to develop life skills and connections, explore options and gain business knowledge to be secure and reduce risks when entering the market and starting their businesses. But simultaneously, we listen to different success stories in the media about entrepreneurs who are successfully running businesses worth billions of dollars without business degrees. For example, Mark Zuckerberg, co-founder of Facebook, Richard Branson founder of the Virgin Group, and Bill gates, co-founder of Microsoft, did not have a business degree but are globally successful entrepreneurs. These real-life examples create a dilemma: do you need a degree to start a business, or is it something that can be learned through real-life experience, or is it just innate? Consider this article a guide.
Do You Need A Degree To Start A Business?
Pursuing a degree requires a lot of monetary and time investment. Therefore, not seeking a degree can seem very lucrative as it will save you time and money. However, owning a business is complex, and only some entrepreneurs succeed. The US Bureau of labor statistics, as reported by the Lending Tree, states that around 18.4 percent of businesses are unsuccessful in the first year. In comparison, approximately 50 percent fail in the fifth year of the business and 65 percent in the first ten years. So, it is better to know beforehand how companies are established and run before starting your venture.
You need to know that starting a business takes work and involves multiple intricate steps. For example, you must write a comprehensive business plan, research the available financial investment options, affordable locations for your office or production facility, and the laws and regulations applied to your business. After reading all the information above, consider whether a degree will assist you and answer your question, "do you need a degree to start a business?"
Learn The Knowledge And Skills Needed To Be Successful As An Entrepreneur
You may not need a specific degree like a bachelor's of fashion design to create a new clothing business or a culinary degree to open a restaurant. But a business degree will help you operate day-to-day activities smoothly and develop valuable skills that will be very important when running any business. When you run a business, you will require the assistance of many skilled employees, so it is better to learn some skills, develop your knowledge and keep up to date with the current trends in business so you can easily take on the leadership role.
To run a business, you must have various technical and soft skills. You also need to have industry-specific skills and strategy to market the business. In addition, understanding the company's financial management, sales, and customer service side is crucial to the business's success before starting a business. Therefore, you need to research the business options available and how they will assist you in running your business activities.
Besides technical skills, you must also have soft skills. For example, you must understand how to communicate your point of view and persuade your employees, resolve conflicts, learn how to negotiate, critically analyze problems, find solutions, and motivate the team and build them into a strong unit. Most importantly, to be a successful entrepreneur, you must have dedication, strong commitment, passion, and perseverance.
A Degree Will Help In Starting The Business
Besides learning the foundational courses for running a business like marketing, accounting, and finance, pursuing a business degree will also help you gain business knowledge from professors with real-life experience working in the industry or operating their businesses. You can ask for advice about your entrepreneurial ventures and the solutions to problems you can encounter while running your business. You can also develop a mentor-protégé relationship with your professors and ask for guidance throughout your business life. Studying for a business degree also allows you to network with fellow students and your alumnus. Networking with professors and alums will open up possibilities for you and help get your business off the ground.
Start a Business Successfully
To start a business, you must know about the product or service you will sell. But also about the customer whom you will sell the product. Knowing the product and customer will increase your chances of succeeding.
Bad planning or lack of planning is why businesses fail in the first year. So, it is also essential to have a business plan.
Get guidance from your alums, and use social media to connect with people operating their businesses. Also, set a networking time to remain in contact with people you have networked with over the years.
However, the most crucial part is running the business smoothly without any hurdles. To do this, you need to learn how to run a business and have a thorough knowledge of financial and project management foundations to avoid failing through a degree, certificate course, or prior business experience.
To succeed, you need to continue learning and gaining knowledge about changes in the business environment through certificates, attending seminars, or connecting with knowledgeable people about running a business.
Conclusion
Do you need a degree to start a business? Of course, you will learn from your own experience. If you are still indecisive and on the fence about this dilemma, you can also research on your own and consider whether getting a degree will be helpful for you in your circumstances. You can also connect with people who have businesses and ask them for guidance on getting your business up and running.