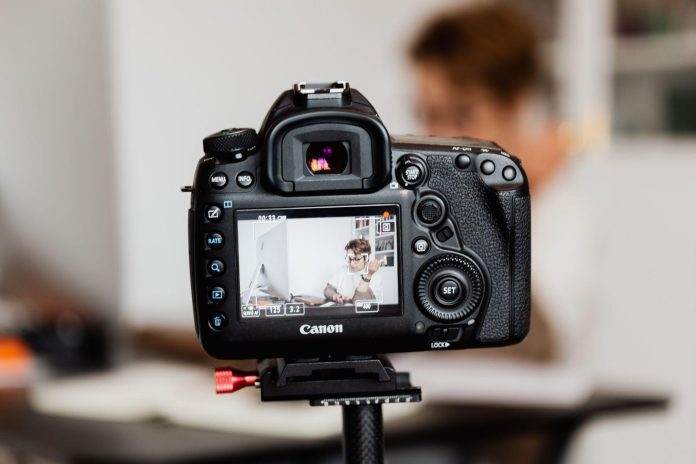 Are you an amateur photographer with a burning desire to turn your passion into a career? Or maybe you've been thinking about starting your own photography business but haven't known where to start. Anyone with the commitment and drive to make it can turn their love of photography into a successful business.
However, starting a photography business is possible but more complex than owning a camera. There is a lot you need to learn and do to be successful. But don't worry, that's what we're here for. This article will give you a crash course on everything you need to know about starting your own photography business from scratch with zero experience.
Start By Doing Your Research
Research is the most important thing you need to do before starting any business. The photography business is no exception. You need to learn as much as possible about the business, market, target customers, competition, and what it takes to be successful before starting the business.
This may seem like a lot of work, but starting your photography business on the right foot is essential. Spending some time researching now will save you a lot of time and effort later on. And it will help you avoid common mistakes that can make starting a photography business difficult.
Luckily, there are many resources available that can help you understand how to start a photography business with no experience. With the proper research, you can start your business up for success. Once you've done your research, you'll be ready to start your photography business confidently.
Take The Time To Build A Portfolio
It is no secret that one of the most important things you need to do to start a photography business is to build a stunning portfolio. After all, this is what potential clients will use to decide whether or not to hire you. But if you have no experience, how can you build a portfolio that will impress potential clients?
The answer is simple: take the time to shoot various images. This will not only allow you to try out different photography styles, but it will also help you build a portfolio that is diverse and visually interesting. And, of course, only include your best work in your portfolio. With a bit of time and effort, you can create a portfolio to help you get started in professional photography.
Photography businesses can be highly successful, but only if you find your niche first, especially if you wish to know how to start a photography business with no experience. There are so many types of photography businesses out there that it can be hard to stand out from the crowd. So before you start your business, you need to find your niche.
Your niche is the specific type of photography you want to focus on. It's the area you're most passionate about and the one you have the most experience in. Once you find your niche, you can build your business around it. You'll be able to attract the right clients and position yourself as an expert in your field.
So, how do you find your niche? Start by thinking about the types of photography you're most interested in. If you're passionate about more than one type, that's okay. You can always narrow it down to the more beneficial one.
Put Together A Marketing Plan
To start a photography business, one of the most important things you can do is create a marketing plan. Even if you have no experience in the industry, a marketing plan will help you get your business off the ground and attract customers.
Creating a marketing plan is essential for any business, but it's essential for photography businesses. That's because photography is highly competitive, and it cannot be easy to stand out without a well-thought-out marketing plan.
Here are a few things to include in your marketing plan:
Your target market: Whom are you trying to reach with your photography?
Your USP: What makes your photography business unique?
Your marketing channels: How will you reach your target market?
With a solid marketing plan, you'll be well on your way to starting a successful photography business.
Invest In The Right Types Of Equipment
Have you ever looked at a photo and admired the colors, light, and overall composition? If you have, you're not alone—every day, people are swept away by images that tug at their heartstrings. But capturing these moments is the domain of photographers.
As a business, professional photography can be profitable and rewarding. It's a great way to capture those milestone moments in people's lives, such as a child's first birthday or a couple's wedding day.
If you're thinking about turning your love of photography into a business, there are a few critical pieces of equipment you'll need to invest in first. The basic types of equipment include a DSLR camera, a tripod, a flash, and a camera bag.
As a photographer, you must be good at many things besides just taking pictures. And one of the most important aspects of running a business is keeping track of your finances.
Before you start your photography business, it's essential to set up your finances in a way that will help you succeed. That means getting a business bank account, setting up a budget, and tracking expenses. It also means being honest about how much money you need to make to stay afloat.
If you take the time to set up your finances before starting your photography business, you'll be in a much better position to succeed.
Conclusion
If you want to know how to start a photography business with no experience, you can do a few things to increase your chances of success. First, research the industry to understand what it takes to be a successful photographer. Then, develop a strong portfolio and marketing plan. Finally, get suitable types of equipment and set up your finances.