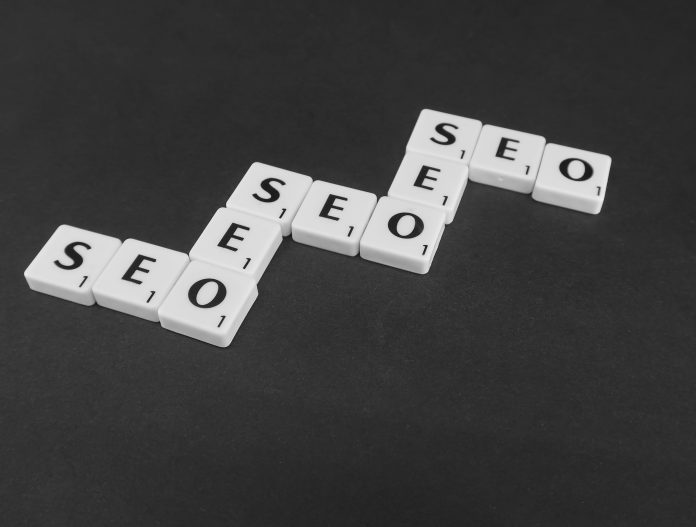 Search engine optimization (SEO) is a process that improves your site to enhance its overall visibility search engines among the people searching for services or products relating to your business. Your site's visibility in search results is of utmost importance as it will help garner more attention and attract new customers and existing ones to your business. High-quality SEO services are too expensive and difficult to find since it demands technical expertise and good time commitment.
People who are new in SEO can encounter trouble understanding the efforts required to earn real-time results. It's a bit frustrating. Luckily, SEO automation tools are available that can help you rank on top of the SERP and save a lot of your time and money. These tools also allow you to avoid exhausting and mentally tiring SEO tasks such as competitors monitoring, backlinks analysis, and rank tracking.
SEO Tools for Your Website
Search engine optimization tools offer data and alerts regarding the health and growth of your website. These SEO tools uncover different areas of opportunity and recognize issues or weaknesses that harm you to rank and earn visibility in search results. Similar to existing tools, every one of the SEO tools has a specific role. SEO tools can help you in various aspects such as Analytics, Keyword Research, Links, Local SEO, Mobile SEO, On-page SEO, Research, Rank Checking, Site speed, and WordPress SEO. These tools are extremely useful but only when you completely understand their functionality. However, some SEO automation tools are available that can do much more than that, providing you an entire glance at your site's SEO performance.
Reason For Having Automated SEO Website
Automated SEO utilizes semi-automated or fully automated platforms or software to employ SEO approaches and reduces the manual work for processing SEO. It's very important to consider using SEO automation tools for automating the SEO of your website. SEO automation via tools is relatively cheaper and economical. It enables you to accomplish SEO tasks much faster and with great outcomes. Automated SEO helps you to deal with various tedious tasks easily with improved accuracy. With SEO automation tools, you can get a complete insight into your competitors' keyword density and backlinks and easily analyze their meta content. You can create your SEO strategies with it and schedule every SEO task in no time. It helps you get accurate and precise data on your website rankings and decrease your workload by automatically completing various SEO tasks.
Five Best SEO Automation Tools for Your Website
It's time to rethink your SEO strategy, and this time with something new and better. If you are considering automating the SEO of your website, these five SEO automation tools would be a great help for you. All these tools work with specific areas of your site and provide you with some useful insight into your website ranking. Let's dig in to know how these automation tools work for your website's rankings.
SE Ranking
SE Ranking is among some amazing SEO automation tools that help you automate your daily SEO tasks such as backlink monitoring, ranking supervision, keyword research, website analysis, and much more. You can get full insights into your competitors' SEO strategies and build a blueprint to understand ways to reach on top of the search ranks with only a few investments. Since SE ranking is an all-inclusive automation software, you don't have to buy other tools for your website. It will do all the SEO tasks with its user-friendly interface available on the same platform. SE Ranking offers a thorough analysis of quality and quantity and every backlink associated with your site and those connected to your competitors' websites. If you want to devise your marketing strategy, SE Ranking tool is the one to go with.
A1QA
A1QA is the best SEO test automation software that helps you measure your website performance and overall stability. All these aspects are directly related to your website SEO. Websites with performance issues will get highly punished in their search rankings on any search engine, especially Google. So, it's crucial to make sure that your website is working well and properly, as it would be a massive favor to do for your sake. Such SEO automation tools provide a great range of testing options such as mobile tests, keyword-driven tests, and cross-browser tests. These tests will provide you a comprehensive assurance of your site's working and tell you it is performing the way it should.
Traffic Booster
Traffic Booster is among the greatest SEO automation tools for PPC ads. This tool utilizes a robust proprietary algorithm that helps to elevate the users to the highest spot. Specifically, it is created for eCommerce companies or businesses to help them analyze the short application form every business owner fills in while generating their PPC ads. Traffic Booster tool elaborates the potential target users of a brand, related keywords, and the best and effective strategy along with channels that serve ads. It also aids companies in handling all their ad routine activities, and its algorithm is utilized to improve ad campaigns to get more daily sales for the lowest price. Traffic booster will ensure that only the most relevant traffic is driven to your business site, which in turn helps you rank in SERPs.
RIO SEO
RIO SEO is among the most innovative SEO automation tools that help get marketing solutions that every online brand depends on to win potential clients. This website optimizer is considered a saving grace, helping you integrate all SEO recommendations and create an SEO-friendly version of your business website. This tool offers a dashboard for you to add high-quality content to various pages, rewrite URLs, and perform everything necessary for your on-page search engine optimization. It's relatively a bit costly but a perfect SEO automation tool for every large e-commerce organization.
Screaming Frog
Screaming frog is among the freemium SEO automation tools that help you scan your entire website to identify indexing issues, error codes, and areas for better improvements, such as meta data. Unlike Other SEO tools, screaming frog is an SEO automation tool that you can easily download and use right from your computer. Its interface is a bit intimidating but speaks to the massive amount of data it provides you. Rather than manually examining areas of the website, this SEO software will do all the work in only a few minutes and gives a complete spreadsheet of the information it identifies. Its free version can fetch 500 different URLs, which is best for smaller companies.
However, the paid version comes with unlimited latest features that are perfect for established companies. These important reports will be exported in spreadsheets to analyze them deeper and plug into other SEO tools. You can easily filter all reports by elements such as meta tags, HTML, header tags, and others to get a final report precisely appropriate for your business campaigns. The screaming frog can connect Google Analytics and Google Search Console, among others, to make it a more robust tool.
Benefit Of Having an SEO Automated Website
SEO automation is a method that utilizes various software, tools, and other programs to make the SEO process automatic, reducing human labor. We have outlined some benefits that will make you think of automating your SEO tasks!
SEO automation is very economical and relatively inexpensive. It is a much faster way to complete the tasks than manually automatically.
With SEO automation tools, any monotonous or time taking tasks can be easily completed. You can identify broken links or meta content, keyword density, and tags in large websites.
It helps you to get updated and accurate information on your keywords ranking.
Automated SEO can make it easy to analyze your potential competitors' keyword density, backlinks, tags, and meta content.
It will help you schedule all SEO tasks, saving you much time.
It eliminates the need to hire a big SEO team to increase your ROI.
Importance Of Automated SEO For Your Website
Search engine optimization is an incredibly rewarding strategy for your website. However, it requires extreme organization and implementation. Thanks to SEO automation tools that helped many businesses to rank their websites on top of SERP and attract more audience than before. Keyword research, backlink building, high-quality content creation is some of the beasts you have to overcome daily. It would be best to automate your SEO tasks to reap most of the benefits from search marketing, along with making things easy for your team. These automation tools are a great way to drive up your website traffic in today's fast-growing business industry. Also, it will enable you to stand out from your competitors and help you grow big in the future.