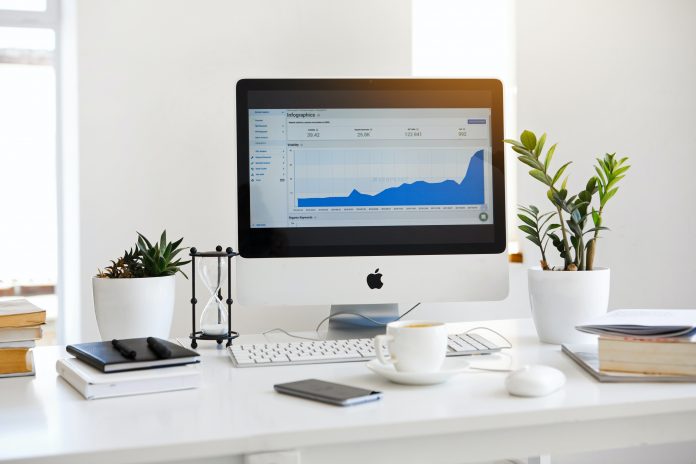 Businesses aren't successful because they come up with new products or services as per the need of customers. They're successful because they persuade the customers to believe they need their product.  How? It's simple. You run an effective marketing campaign. Sure, developing a unique product is key, but coming up with a unique marketing campaign is a prizewinner. These campaigns can make or break the image of a brand. However, all these marketing campaigns running at the same time can get overwhelming for any business. It's why successful businesses use campaign management to centralize all their marketing processes.
What Is A Marketing Campaign?
As mentioned earlier, the success of a brand is written based on how smartly it convinces the customer to buy its products. There are many mediums to convey your messages to customers. Marketing campaigns are tools used by marketers to deliver these messages. The main objective is to attract potential customers and retain old ones too. So how exactly does a marketing campaign convince customers?
Straightforwardly, if you're trying to promote a product, your campaign should communicate to the potential customer that they have a problem that only your product can solve. Now, countless businesses are offering the same product as you which is why you have to come up with a unique way to market your products. It's the job of the campaign management team to execute the campaigns properly and keep them lucrative to obtain desired results.
What Is Campaign Management?
Since there's a lot going in the marketing world with the advent of digital media, running a campaign may seem like a war against many brands. And not to forget, with all the channels available to communicate with the customer, marketing can get really overwhelming. Campaign management involves planning, implementation, monitoring, and evaluation of marketing campaigns which is often focused on the introduction of a new product and service or the launch of an upcoming event. The entire campaign management process involves conducting surveys, brainstorming out-of-the-box ideas, creating pitches, creating and testing content, measuring success, etc.
3 Main Types of Marketing Campaigns
There are countless types of marketing campaigns that can be used by new and old brands for various purposes. Some of them include brand awareness campaign, search engine marketing campaign, user-generated content campaign, rebranding campaign, social media marketing campaign, email marketing campaign, PR campaign, referral marketing campaign, influencer marketing campaign, product launch campaign, video marketing campaign, etc. Businesses should run their campaigns wisely as not every business requires a full-fledged social media campaign from time to time. Here are the 3 main types to choose from.
Customer Acquisition Campaigns
Customer acquisition campaigns are used to attract new customers to your products or services. These types of campaigns are best to launch in a new location or target a newer audience than you previously served. Customer acquisition campaigns are also data-driven and specifically target people who are actively searching for your product. They're a nice way to divert traffic to your website. These campaigns may include video marketing, search engine marketing, social media campaigns, pay-per-click, Google ads, and public relation campaigns.
Conversion Campaigns
There's no point in having traffic on your site when the conversion rate is still poor. Conversion marketing can be used to improve that. Conversion rate refers to obtaining the desired outcome from the visitors to your site. For example, if you placed an online ad for your product and the user makes their way into your site's shop through it, your conversion rate increases. Basically, the point of conversion marketing is to turn potential customers into actual customers. This can be done by creating user-friendly and engaging content. The key to do that is to design your website creatively and cleverly. Lastly, include a strong call-to-action to hype things up for your customers. This may include limited-time offers or anything similar.
Retention Marketing Campaigns
Marketing campaigns shouldn't just be limited to compelling new customers. They should also focus on retaining previous customers. Retention marketing aims to do just that. Having a customer buy from you again is the road to success for your business. The way to do that is by engaging with your customers. There are many channels to do that since you already have lots of their data. Since these customers have already subscribed to your social media, you can launch social media campaigns. You can also send emails to notify customers regarding new products and offers. Another effective tool is blogging and user-generated content. What's better than having your customers promote your products?
Why Is Campaign Management Important For A Business?
Marketing is the backbone of any business. It creates buzz about your business, attracts potential customers, retains new ones, and sells your products. Since there are many aspects that need to be looked after in a marketing campaign, it is essential that businesses designate a campaign management system for this job.
Every phase from planning to testing and implementation is crucial for a marketing campaign's success. Campaign management allows you to look after all the processes and give them the individual attention that they require. A campaign management system can also identify weaknesses in the campaign more effectively. Not only that, but it can also work on it and include modifications and alterations. Lastly, it's more cost-effective than traditional practices in marketing.
Tips To Successfully Manage Marketing Campaigns
Your marketing campaign should be as compelling as it can be to attract and hook new online users and customers. Here's what you can do.
Do Your Research and Conduct Surveys
There's nothing better than giving your customers what they want to see. Do your homework. Learn about your industry and the audience it caters to. Go through older marketing campaigns and assess which ones had a better success rate. Since marketing requires a great investment of your time and resources, you might as well invest some thought into what you're doing beforehand you know, to walk in prepared.
Define Your Goals
What is your desired outcome from the entire marketing campaign? Do you want to create brand awareness for a new startup? Do you want to attract customers to your online shop? Do you want your existing customers to buy from a newly introduced line of products? Once you have a clear insight into your goals, it'll be easier to construct a roadmap to accomplish them. They'll also help you decide which sort of marketing campaign you should run, acquisition, conversion, or retention?
Know Your Audience
There are a thousand marketing tactics to use while managing marketing campaigns. You need to define your audience in order to filter what sort of marketing strategies could appeal to them. Knowing your audience will allow you to communicate with them directly. If you address your audience using the right channels, you may even get a better response or conversion rate. It will also ensure that your campaign remains relevant and meaningful to the people it intends to reach.
Decide On Your Resources
So you've decided your goals, done your research, and explored your audience, the next step is to decide on your resources. Once you determine your goals, you'll need to establish channels to reach them. These channels must be in accordance with what sort of platforms your target audience uses. If you're expecting subscriptions to your newsletter, use email marketing. If you're selling corporate giveaways, use social media marketing specifically on LinkedIn. You can also use multiple mediums to market your products if your goals align with them. It'll allow you to reach a wider pool of people.
Settle On A Budget And Stick To It
Your marketing budget can be anywhere between free-of-cost and a few thousand dollars depending on your goals. Establish a budget keeping your resources in account. Construct a detailed report of your marketing budget including all the costs of content creation, online PR packages, staff salaries, etc. Remember, marketing campaigns are successful because they're smart, not because they have a huge budget. Throwing money into your campaign will not ensure its success.
Test And Evaluate Your Campaign
Test your entire campaign on a small sample of people to see how they respond to it. Note their suggestions and include them in the campaign if necessary. Firsthand feedback goes a long way in the success of a marketing campaign. This process will allow you to make improvements and avoid failure. It's crucial because you have the brand's image and the entire marketing budget on the line.
The Bottom Line
Campaign management is essential for any business's success since marketing is really a war between countless other brands selling the same thing. It also allows you to lucratively design your marketing campaigns and run them in a cost-effective manner. Before you run your campaigns, it's necessary to know your industry, what kind of people you're targeting, and what are your desired outcomes from the entire marketing campaign? Campaign management allows you to do all that conveniently in one place and at the same time.