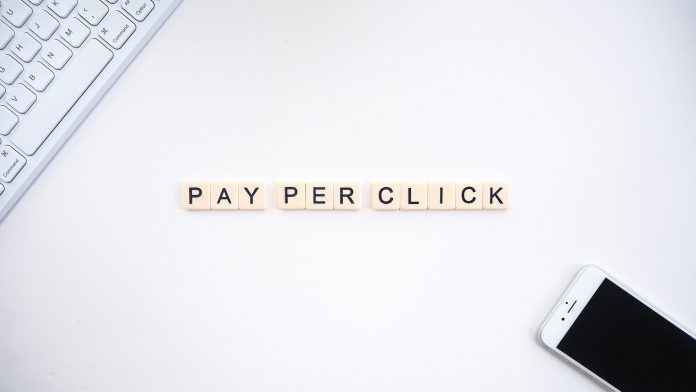 Pay-per-click (PPC) is an internet or advertising marketing model that requires advertisers to pay a certain fee each time someone clicks their ads. It is an effective way to buy visits for your site instead of waiting for organic visits. Every successful business requires experts to manage these advertising campaigns and attract more audiences. A PPC specialist is the one that can handle these crucial business PPC advertisements through strategies, design, SEO, implementation, and analysis of ads performance. Managing PPC campaigns is a challenging task that demands unique skillsets to nail an advertising campaign. Read on to learn about the specific responsibilities of a PPC specialist, how PPC works, and reasons to have a PPC specialist for your digital agency.
Specific Responsibilities of a PPC Specialist
Keyword Research
Keyword research is a must for PPC specialists as it enables them to understand how the audience searches for products or services. As a PPC specialist, you must know the latest trends, constant research, and analyze the selected keywords. Also, if any keyword seems ineffective, these experts must always be ready to modify them. Your customers' research helps create better digital campaigns that bring more potential clicks on your ads.
Landing Page Design
People who click your ads will be directed to a landing page that will give a few seconds to impress and engage your audience. A PPC specialist can artistically design these landing pages that will offer your readers a delightful visit to your business. Without a perfect landing page, your efforts are of no use.
Trend Watching
Trend watching is itself a full-time job. These SEO trends and learning how to outsmart Google's algorithms will always keep you busy if you're not managing your campaigns. You need a comfortable relationship with your visitors, so it's essential to understand their needs and what drives them back to your site. These things are crucial for knowing social trends to stay on top of your landing page designs and keywords.
PPC In Digital Marketing
PPC, when acting as a marketing channel, encompasses a significant number of distinct ad platforms. The most common include Google Ads and Bing Ads. There are various ad formats within these platforms, such as Search Ads, Shopping Ads, Display Ads, Video Ads, and Gmail Ads. Usually, a PPC specialist of every digital agency initiates the PPC marketing campaigns on Google Ads as it offers access to a massive audience of potential customers and clients. It also provides several effective ways to manage and run your marketing campaigns according to their goals. However, regardless of any ad platforms and formats, the working of PPC stays nearly unaltered, and it's an actual simple process. Follow these simple steps outlined below to understand how PPC works.
Sign up for your new advertising account with the ads platform.
Create your ads and click the right targeting by including keywords or audiences.
Set a maximum cost limit you want to pay for each ad click.
Your ads will go into an auction along with other advertisers bidding on similar keywords.
That auction will determine the sequence in which every ad will be displayed.
You will pay when people click your ad.
It's a straightforward and effortless way to start an effective PPC campaign. While there are different ad formats with the difference in between them and other bidding techniques but their primary and core principles remain the same.
Five Reasons to Have A PPC Specialist for Your Digital Agency
PPC advertising campaigns will offer targeted traffic only when you have the technical expertise to perform it perfectly. A PPC specialist has the skills to review each aspect of your business advertising campaign account. Also, they help in improving potential leads and goals. Here are five reasons you must hire one!
Poor Ad Copy Can Lead to Poor Conversions
One of the vital skills of a PPC specialist is to perform competitive market research. These experts have the perfect understanding of your business and know what works best for it. To create a compelling and potential Ad, these PPC professionals analyze the competitors and frame powerful strategies that support a quality Ad. Each word of that copy provides a great sense that will help accelerate your campaign's CTR and net conversion rate. Now you know the true meaning of creating a solid Ad copy for your business.
Only PPC Specialists Can Understand the Campaign Settings
There are various advertising campaign settings that, when used accurately, will deliver the best outcomes. For example, accurate utilization of geographical locations can directly impact your potential traffic. In that case, how will you target each state, district, or nation? Or would you go for individual ad copies for every group?  Without a clear point for these campaign settings, it would be challenging to get optimal outcomes for their pay-per-click campaign. A PPC specialist with proven experience and skills can make clear points and thoughts for these settings.
Recognize Both Worthy and Fraud Clicks
How can you identify between worthy and fraud clicks if you have a self-managed campaign or just started a campaign? Some clicks are auto-generated and are useless to your PPC advertising campaign. In these situations, a professional PPC specialist can easily recognize logs and statistics for such uncertain activities. Therefore, if you think you can't handle these crucial PPC campaigns and don't have enough analytical knowledge, you must seek help from PPC experts.
Always Remain Updated with Advance Modifications
In today's competitive world, every marketer needs to be updated with the trends and latest technologies. Every expert attends various trade events, reads articles, blogs, e-books, and connects with every digital networking group. However, if you can't find enough time to work on these activities, you can hire a PPC specialist for your digital agency.
Quality Tracking Demands Proficiency
Every PPC campaign is based on performing quality tracking and not just focusing all your efforts on sales. Quality tracking is essential to search potential keywords and find placements to understand where the sales are generated. Here the tracking code requires sound knowledge and previous experience in HTML. So, if you believe that you have that knowledge, then you can proceed with your campaign. Otherwise, you should leave your campaigns to a PPC specialist who will deliver a productive result for your business.
Importance Of PPC Specialists In 2021
From the past few years, a dramatic shift towards online businesses makes many business owners more anxious about getting new customers than ever. For any business to grow, people must get to know about it. Of course, it can never be possible to sell your products if people don't know it exists. You have to place your business on the map to help the audience recognize you. Due to this reason, every company always relied on the expertise of an advertising specialist to ensure its store's visibility to maximum people. In digital marketing, advertisers and many businesses have created new and exciting online PPC advertising ways to attract consumers to buy their products. These changes in today's businesses make a PPC specialist an essential asset for the business. With companies' digital progress, it's necessary to have talent that ensures maximum customers reach their store.
The Role of PPC Specialists
A PPC specialist works as a marketing professional that manages pay-per-click ad campaigns. Their prominent roles include keyword research, metrics tracking, creativity, cross-team collaboration, and optimizing conversations. There are various ways to perform the responsibilities as a PPC professional. Brands with different industries and sizes are looking for PPC professionals and want someone to play a pay-per-click manager. As per the businesses' demands, a PPC organizational hierarchy can be established, which will open new career opportunities like PPC director or senior PPC analyst.
All these roles are involved in daily PPC advertising, but they also take responsibility for strategic decision-making and leadership duties. However, many people choose to initiate their PPC agency or freelance per se. That creates a difference between a PPC consultant and a PPC specialist. PPC consultants are a slightly different term, and they consult for various clients and projects. They are referred to as paid search specialists. On the other hand, PPC specialist is a general term used to represent all pay-per-click professionals. Such autonomy in providing your PPC services can prove to be very appealing for self-starters.