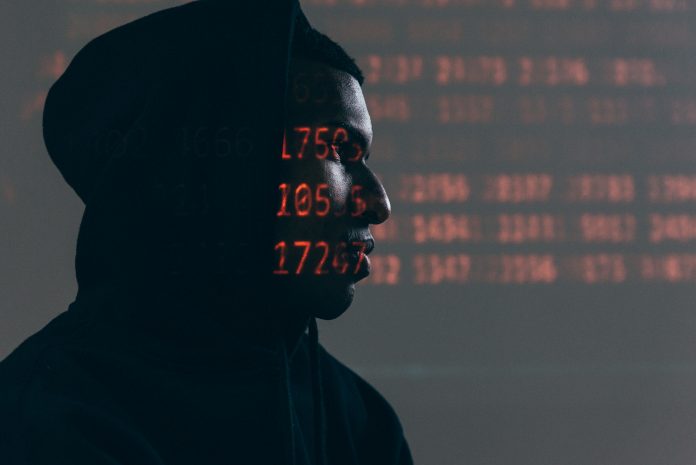 Data management is gradually becoming vital for every company in this technology-driven age. The rise of AI has created a dynamic sub-field, Big Data. It deals with numerous sets of complex real-time data analytics. With time, this data revolution into business acumens results from widespread Big Data Technologies installed into our current computer systems. These technologies are grouped into distinct fields such as data mining, data storage, data analytics, and data visualization. Companies concerned about which Big Data Technology will help them manage the data explosion must keep reading this article.
Explaining Big Data Technologies
The structured and unstructured massive data that is hard to process manually or traditionally can be analyzed, processed, and interpreted by Big Data Technology software. It helps in establishing conclusions and future predictions to avoid numerous risks. You can find Big Data Technology in data mining, storage, analytics, and visualization also.
Such Big Data Technologies are of two types operational and analytical!
Operational Big Data Technology
It deals with normal routine life activities or data that we generate daily such as online transactions, interactions with social media, or data from any particular company or business. You can consider big operational data as raw data which can be implemented to feed the other type of Big Data Technologies. Some examples of this type of Big Data Technology are:
Reserving online tickets like Rail, Flight, and movie tickets.
Online shopping from Amazon, Walmart, Flipkart, Snap deal, among others.
Data collection from social media platforms like Facebook, WhatsApp, Instagram, and many more.
Employee details working in any Multinational Company.
Analytical Big Data Technology
It is a much-advanced form of Big Data Technologies and more complicated than big operational data. More precisely, analytical Big Data Technology is where the performance part becomes the accurate picture and critical business decisions based on analyzing the big operational data. Such type of Big Data includes the stock market, scientific computations, weather predictions, and more. Also, it is used in space missions where all the information is imperative, and not even a single one should be missed. Also, in medical fields to monitor the health status of particular patients.
Top 10 Big Data Technologies Rising in 2021
Hadoop
Hadoop is one of the best Big Data Technologies, having an open-source database. It permits distributed processing of various sets of real-time data across clusters of computers using simple programming models. It facilitates scalability from single database servers to plenty of machines by spotting any malfunction at the application level. Five current projects of Hadoop are available in modules such as Hadoop YARN, Hadoop Distributed File System, Hadoop Common, Hadoop MapReduce, and Hadoop Ozone. The outlines are written in Java that can efficiently process any format and size of real-time data. Hadoop is inexpensive and delivers efficient service even in unfavorable situations like cyberattacks or machine failures.
MongoDB
MongoDB is a distributed database technology and is document-oriented. It facilities the unstructured or semi-structured data management of real-time data for application developers. MongoDB is one of the most well-known open-source data analysis technologies to generate the most advanced products and services in the overall market. It supports the collection of data in JSON-type documents that permit flexible and active schemas. A multi-cloud database service for MongoDB is available and known as MongoDB Atlas. It offers high-quality automation and built-in facilities to deliver uninterrupted availability, flexible scalability, and assist with governing compliance. In addition, it provides a powerful query language for text search, aggregation, graph search, geo-based search, ad hoc queries, and indexing with more facilities.
R
R is Big Data Technology implemented for statistical processing and illustrations in the programming language. Such programming software offers various functionalities to Data engineers, statisticians, linear and non-linear modelling, time-series analysis, clustering, and graphical techniques. R is a well-designed technology that consists of multiple mathematical formulae and symbols. It enables efficient data management that carry a large coherent and incorporated assortment of efficient tools for data analytics.
Tableau
Tableau is a powerful Big Data Technology that connects with multiple open-source databases. It also provides a free public opportunity to generate suitable visualization. Tableau platform consists of numerous attractive highlights such as sharing options, moderate speed to improve large operation, incorporated with over 250 applications and helps resolve big real-time data analytics problems. It is the most robust, safe, adaptable, real-time data platform. It generates a series of Tableau product lines like Tableau Desktop, Tableau Server, Tableau Online and Tableau Mobile.
Cassandra
Cassandra transforms various sets of data into in-depth analysis and is an open source NoSQL database. It comes with linear scalability and has established fault tolerance on cloud infrastructure and commodity hardware. Cassandra helps prevent any data loss if any nodes failed and can replace them efficiently. It is reliable and is tested with fuzz, replay, property-based, multiple performance tests, as well as fault injections. It manages to power crucial deployment, ensuring better performances and scalability in the cloud infrastructure.
Qlik
Qlik offers transparent raw data incorporation effectively with automatically associated real-time data. It allows Big Data analysts to recognize the possible market trends by incorporating embedded and predictive analysis. Qlik delivers an entire range of data analytics, including Associative Engine and a multi-cloud architecture. The Associative Engine helps provide infinite combinations of Big Data by indexing all connections within real-time data. It detects the in-depth concepts for improved workflow. QlikView carries multiple desirable products for the worldwide market, such as Qlik Replicate, Qlik Gold Client, Qlik Compose, Qlik Enterprise Manager, and Qlik Catalog for Data Protection.
Splunk
Splunk empowers IT, DevOps, among others, to transform their various sets of data from various sources anytime. This type of Big Data Technology provides services to various industries such as education, manufacturing, aerospace, healthcare, and retail. Splunk helps you transform real-time data into colourful graphs, reports, dashboards, and data visualization features.
Elasticsearch
Elasticsearch is a database server that is an open-source technology. It is used to perform full-text search and data analytics with HTTP and JSON documents. It is one of the most efficient Big Data Technologies as it is reliable and scalable with super high speed. Elasticsearch also provides data analysts with a smart platform where all language-based searches are highly optimized. It delivers quick outcomes with the execution of inverted indices for multiple purposes—for instance, BKD trees, full-text querying, and a column store for real-time analytics. The scalability of Elasticsearch can easily manage Ka jillions of actions every second in a 300-node group.
Knime
Konstanz Information Miner is a real-time open-source data analytics technology that is composed in Java. It involves numerous functionalities such as data visualization, detecting findings, selective analysis steps execution, interactive views, and personalized data models. KNIME also provides ETL operations that carry a broad spectrum of incorporated tools that you can easily install in your current computer systems.
RapidMiner
RapidMiner is considered a top-notch Big Data Technology proficient in providing transformational company insights to multiple industries. It supports the organizations to upskill with manageability and extensibility. RapidMiner offers a cohesive environment for data formulation, text mining, deep learning and predicting data analytics. It is more prevalent among researchers and non-programmers than programmers of Apple, Android, and flask. In addition, RapidMiner delivers its dataset collection to allow every user to load accurate data from Cloud, NoSQL, RDBMS, and much more.
Data Management and Data Analytics
Data management is an essential process in every business. It helps you collect, store, secure, and access data from multiple software solutions. When you implement data management in every aspect of your business, you will get better access to data analytics. When combined with data management, efficient data analytics provide insights that will help improve the company's operations and recognize opportunities for progress. By creating a better outline to access the Big Data from every business and implementing proper Big Data Technologies, especially in data analytics, companies can make valuable decisions.
Importance of Big Data Technology and Data Management for Businesses
Big Data Technologies are increasingly seen as an essential corporate asset utilized to make more efficient and informed company decisions, optimize business operations, improve marketing strategies, and decrease costs to enhance profits. However, without proper data management, the organizations can burden incompatible data silos, data quality, or inconsistent data sets. That will limit the organization's ability to run business intelligence and analytical operations swiftly or result in faulty outcomes. Business today requires an excessive number of regulatory compliances, including significant data security and protection laws. In addition, businesses hold an ever-larger amount of data, and various significant data types, both of these hallmarks of Big Data Technologies are implemented in every company. Without proper data management and implementation of big data, such settings can become bulky and difficult to navigate.
Big Data Technology Making Processes Efficient
Today every business's top priority is to be as efficient as possible with every process it includes. Efficiency comes with crucial elements such as time-saving and cost reduction, and to ensure the efficiency of any process, you need Big Data Technologies. There is an array of business operations in a company or startup that needs to be streamlined or manage with more accuracy and precision with the big data. Every company uses analytical tools that utilize extensive data management, machine learning abilities, in-memory analytics, text, and data mining characteristics. Using Big Data Technologies can help you make more efficient critical decisions that you never made before.