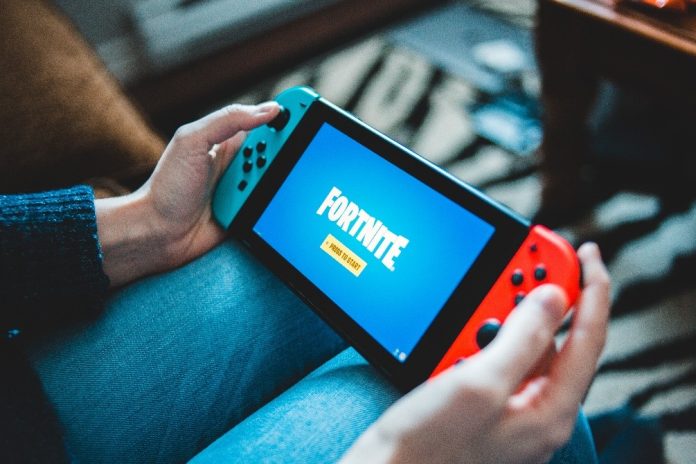 Fortnite is a battle royale game released by Epic Games in 2017. Fortnite is a survival game where 100 players drop onto the map and fight each other until only one player remains. The game features colorful graphics and animations, which are cartoonish and are one of the top reasons the game rose to popularity among younger audiences. It is available on platforms like PC, PlayStation, Xbox, etc. It's tough to carry a PC or a console around to play Fortnite, which is why many players use their laptops for gaming since they are easy to carry and perform similarly. With all of these benefits, one question arises in gamers' minds: What laptop can you play Fortnite on? But don't worry, below we answer this question along with the rest of the details you might need.
What laptops can you play Fortnite on?
Laptops are ideal for school or office work and not for gaming for a long time. Still, all of that changed with the arrival of a newer generation of laptops called "gaming laptops," equipped with enough hardware to support any new game and be used for routine day-to-day tasks. These laptops can run games smoothly like ordinary desktop computers and are portable. So that you can carry them around in a small bag without any problems. Wireless controllers and devices have improved the gaming experience, so playing Fortnite on a laptop is worth it, especially if you travel a lot and don't want your gaming to stop.
Gaming laptops vs. Normal laptops
Regular laptops are generally used for school or office work and do not have the proper hardware to support high-end games like Fortnite; that being said, they may run the game, but it comes at the expense of your graphics and smoothness while playing the game. The hardware inside these regular laptops isn't capable of running the game smoothly. It heats up quickly while playing games which can damage the computer severely.
Due to these reasons, 'gaming laptops' were introduced, which were far more powerful than ordinary laptops in speed and cooling. These laptops are ideal for all gamers all around the globe and have transformed the gaming industry; before their arrival, gaming was not much accessible as people couldn't carry their consoles or computers with them. But these laptops have taken over with their powerful graphic cards and vivid displays, making gaming even better.
Specifications required for playing Fortnite
According to the official Epic Games website, the minimum system requirements to play Fortnite are an intel HD 4000 video card, a core i-3 processor, and at least 4GB of RAM. Most laptops nowadays meet these requirements, but since these are the minimum system requirements, the game will be heavily affected and run on the lowest settings. On the other hand, gaming laptops now meet all these requirements. They can easily run Fortnite, making the gaming experience even better.
Laptop recommendations for playing Fortnite
With so many available laptop choices, the main question comes down to what laptop you can play Fortnite. So, the top-rated laptops available currently in the market are:
Alienware m15
Lenovo Legion 5
Dell Inspiron 15
HP Omen 15
If you're on a budget and want to get your hands on something which is light on the pocket, then there are still plenty of choices present. Still, these laptops guarantee a non-stop, action-packed gaming experience without any issues and without compromising graphics or speed. These are some of the best available for playing Fortnite and handling your daily tasks.
Is playing Fortnite on a laptop worth it?
Now that all of the queries related to playing Fortnite on a laptop have been answered, we can finally address the elephant in the room, is playing Fortnite on a laptop worth it? And the answer to that would be a solid yes. Gaming is gradually changing worldwide. It's about going outside, doing your work, meeting friends, and keeping your gaming laptop near you. If you're going for a sleepover at your friend's house, then you don't need to worry about all of your consoles, wires, or equipment. All you need is your laptop and its charger, and that's about it. It is what laptop manufacturers have been trying to achieve and have succeeded too. So, the next time you think of gaming on a laptop, remember that it's genuinely worth it.
Conclusion
With all this in mind, it's fair to conclude that you cannot run Fortnite on any laptop. Most laptops are for light school or office work and can't run games. And it has a minimum set of system requirements and won't run without it. If somebody wants to enjoy gaming on their laptops, they will have to search for a computer with better hardware that won't cause problems while running the game.
Frequently asked questions (FAQ)
Do you need a good laptop to run Fortnite?
Yes, you do need a good laptop to run Fortnite. Even though most new regular laptops can run Fortnite, you will have to lower your graphic settings. You will experience lag throughout the game, meaning that if you want a better experience, you will need a good laptop to run the game.
Is it better to play Fortnite on a PC or a laptop?
Gaming laptops nowadays have the same hardware most PCs have and deliver the same experience. Although you do need to connect a mouse or a controller to your laptop for better controls. Other than that, it's a tie between them, and you can use either.
Is Fortnite free on the laptop?
Yes, Fortnite is free, and you can download it through the Epic Games website. Although there are in-game transactions for which you need money to buy different skins and equipment. The game is free for everybody!
Why can't my laptop run Fortnite?
Suppose you're experiencing issues while running Fortnite. In that case, your game may have broken or missing installation files, resulting in multiple errors, and won't let the game run. If your files are present and the issue still prevails, your system requirements might not be enough.