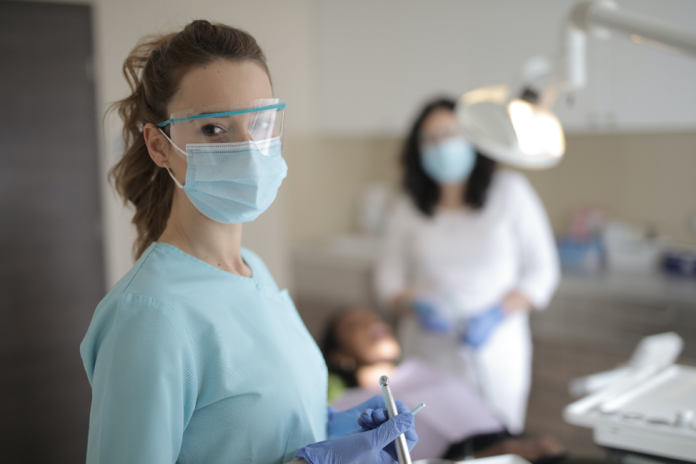 How to Start a Scrubs Business
Scrubs are protective clothing worn by many medical professionals, such as doctors, nurses, surgeons, and other medical healthcare staff in hospitals, clinics, and rehabilitation centers.
Medical professionals need to wear them to prevent themselves from getting diseases.
They will always be in demand by any medical professional group working in any field of the healthcare industry. Therefore, those who sell these uniforms can make high-profit margins.
Listed below are some of the steps that are required to be implemented how to start a scrubs business. So, without any delay, let us get straight to the topic.
Step 1
The first step of how to start a scrubs business journey is the selection of your target audience. You need to specify the group of medical professionals you want to sell your scrubs.
Decide what type of scrubs you want to offer, which can include everything from physical therapists' uniforms to sportswear apparel to custom-made clothing from designers.
Step 2
The second step is to write down a proper plan that identifies your goals and needs. You need to thoroughly analyze every aspect before starting a business —both internal and external environmental factors.
Internal factors may include budgeting, marketing, sales, production strategies, etc. At the same time, external factors consist of the market's competitive situation, the business's scope, etc.
It is very important to devise your business plan carefully, as it will help you look for future risks and growth opportunities.
Moreover, a business plan serves as a roadmap that assists you in overcoming obstacles and sets a clear path ahead for you. Your business plan must be adaptable so that you can make changes as needed and as time allows.
Step 3
A perfect brand name for your scrub business must include a few things. Firstly, it should be easy to remember and spell without any difficulty. Go for a name that can grab the attention of the targeted group.
Your brand name must reflect your targeted business. It should hold a unique value.
Customers are more likely to stick with a brand with which they can emotionally connect.
Step 4
There are many ways to sell medical scrubs. You can choose to sell online or have a shop. You can also pay a visit to the hospitals and medical centers to sell one-on-one.
The location matters a lot when setting up a physical retail store for your scrub business. Most of the time, medical professionals work longer shifts, so they want to have easier access to the place. So, you'll need to make sure to set up a store that is closer to a hospital or a clinic.
You can rent a warehouse or book a storage unit when selling online. Since medical scrubs are made of cotton, they need proper care and protection. They must be kept separate in a place where the air quality must be clean and odorless.
FAQs
How profitable is a scrub business? 
The scrub business can be lucrative in terms of revenue. It comes with many profit-making and growth opportunities. Scrubs are always going to be in demand as doctors and nurses need to wear them in hospitals.
What is the best material for scrubbing?
A scrub made of breathable and stretchable fabric provides better comfort while working for longer hours. To improve the quality of a scrub, many companies make them using cotton, polyester, or a mixture of those materials. They must be able to sustain high temperatures.
What are some of the advantages of starting a scrub business? 
One of the biggest advantages of starting a scrub business is that you are self-employed. You can work on your own terms. You can make money even while you sleep.
Are there disadvantages to a scrub business? 
Yes, this business comes with some lackluster benefits. Since the competition is very high in this business, you need to spend a considerable amount of time analyzing the market's dynamics of the market. You may face financial difficulties at the start of your career.
Conclusion
A medical scrub business has a simple business model, which makes it easy to launch it. However, if you want to make a breakthrough in this industry, it is extremely important to plan carefully.
With the growing number of cases of health problems, the demand for scrubs is increasing day by day. More and more nurses and different medical practitioners are entering this field, making it one of the highest-potential earning sources.