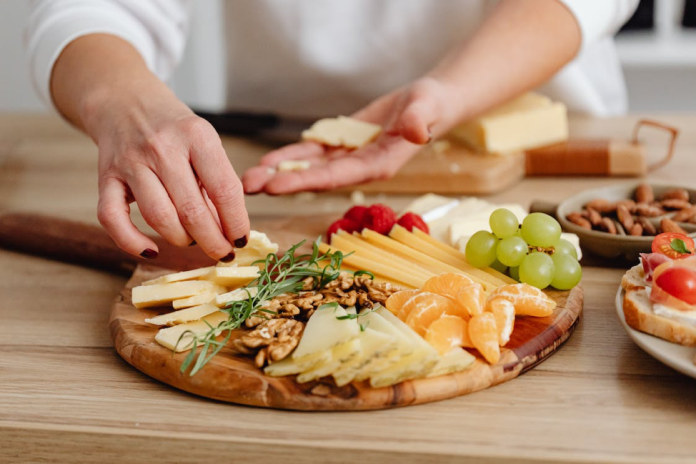 How to Start a Charcuterie Business:
Do you also have a knack for creatively arranging cheeses, cured meats, and fruits? If so, you could turn your culinary hobby into your charcuterie business! But what is a charcuterie business? The word 'charcuterie' comes from 15th-century France, referring to the preparation of meats. However, as many things do, it's all about food art and presentation today. It's a venture that allows you to set up a personalized charcuterie at an event.
Not only do charcuterie boards take some of the pressure off the event's host, but your charcuterie venture will also label the different ingredients and take time to ensure everything is perfect. What makes the charcuterie so different is that, in most cases, raw ingredients are not prepared or cooked. Instead of cooking, all you will have to do is artistically arrange food items previously prepared by others to innovate something different.
With that said, if you're also thinking about how to start a charcuterie business, take a look at these smart tips.
1. Choose an Attractive Name
Not sure how to start a charcuterie business? The first step in starting your charcuterie business is to pick a name for your venture. When choosing a name for your charcuterie business, you need to make sure the name reflects the nature of your venture and is memorable to your target audience.
You need to choose a name that's simple to spell and pronounce. Remember, your charcuterie business's name should not be easily mixed with other businesses, helping you start your charcuterie business successfully.
Besides that, you need to ensure the domain name for your social media and website is accessible before finalizing a specific name. Don't forget to consider marketing potential, simplicity, and uniqueness while choosing a name.
With a little thoughtfulness and creativity, you can find the perfect name for your business. Here are some sample names to help in starting your creative process.
2. Do the Math on Pricing Your Products
Remember, you have to price your charcuterie boards and platter according to the supplies, food products, and time necessary to create it. So, here's a basic pricing formula that can help you estimate the cost of your charcuterie platters and start your charcuterie business successfully.: cost of supplies + hourly creation rate + cost of food + sales tax= total board cost.
Besides that, don't forget to consider adjusting your prices based on various factors like:
Delivery: Consider including delivery charges for sales over a 10-15 mile radius.
Cancellation Policy: Require customers to pay a particular percentage of their order's price if they call off 2-5 days before the event date.
Commercial Kitchen Expenses: don't forget to include the extra costs you pay only to run your business, such as rent and supplies like soap and gloves.
3. Learn to Create and Perfect Your Charcuterie Boards
One of the most crucial tips for knowing how to start a charcuterie business is to learn to create attractive yet delicious charcuterie platters. But how can you master the craft of making perfect charcuterie boards? To make the best charcuterie platter, you must decide the size and the ingredients required. Remember, the number of people will determine the size of your board.
Besides that, you need to choose your ingredients. Remember, choose a range of cheeses, fruits, cured meats, crackers or breadsticks, vegetables, and dips. Alongside, slice and arrange the cheese creatively. For instance, for hard cheeses like parmesan, you can cut them into small cubes. Whereas for soft cheeses like brie, place a butter knife in the center of the platter for spreading.
Moreover, you can cut and place the cured means in the center. You can also slice all vegetables and fruits and arrange them around the platter along its outside edge. Don't forget to fill in the empty spaces with crackers, dips, and nuts.
4. Create a Marketing Plan
No charcuterie business can flourish without a great marketing plan. But why is a marketing plan essential to start your charcuterie business? You can create more unique promotions and impactful campaigns with a well-designed marketing plan. A great marketing plan allows you to reach your customers with targeted marketing and track your charcuterie business's success with analytics. Without one, you might as well throw your marketing budget down a well and hope for the best.
So, how can you create an excellent marketing plan? Here's how you can create an ideal marketing plan
Set realistic goals and aims
Research your target audience, as it helps you customize your marketing campaigns to appeal to your target customers.
Create a diverse marketing plan
Evaluate your outcomes regularly and make necessary alterations
FAQs
What does a charcuterie board contain?
Charcuterie platters usually include a variety of cured meats such as prosciutto, fruit, cheeses, vegetables, dips, jams, honey, chutney, nuts, condiments, olives, crackers, pretzels, bread, or other snacks that accompany one another. These are typically assembled artfully on a wooden board or another platter.
How far in advance can you make a charcuterie?
You can make the entire platter or prepare the cured meat and cheese beforehand. Up to 24 hours before, as long as the platter is covered and refrigerated in advance.
Is a charcuterie board business profitable?
In many cases, as long as the entrepreneur keeps an eye on labor and delivery costs, goods, and charcuterie board businesses can be pretty profitable.
Final Thoughts
Are you confused about how to start a charcuterie business? If so, check out these tips. Remember, to start your charcuterie business, select an attractive name and determine your pricing strategies. Besides that, you also need to create a strong marketing plan to launch your charcuterie business in the market.