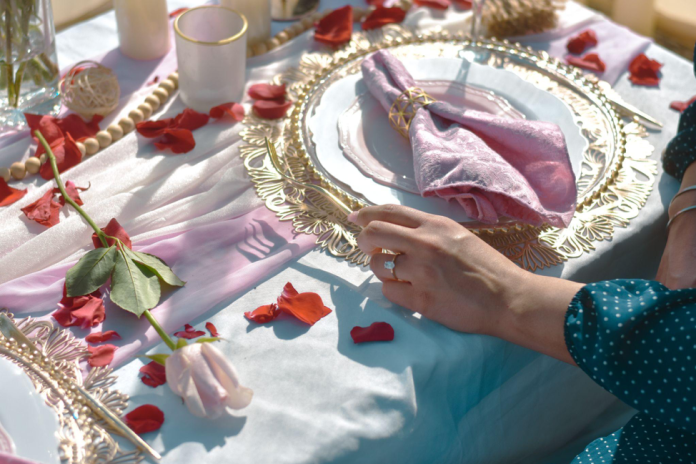 Starting any business can be taxing and confusing, given that you want to excel, generate leads, and sell and catch loyal customers. If you are looking to find strategies on how to start a luxury picnic business, then it is crucial to start with what your customers might expect from you. Even though the details vary, the general idea proposed to you will be– people gathering around a whimsical display to eat beautifully portrayed food, sip on their favorite cocktails and enjoy each other's company.
The possibilities of creating a space that would align with the aesthetic proposed to you are endless. It's about understanding your customer's vision, adding elements that would surprise them, and allowing your creativity to flow.
Now that the formalities are out of the way let's explore some important things you should know before you start your luxury picnic business. This article includes guidelines on how to start a luxury picnic business so that you can create a thorough business plan and start earning. Let's begin.
1. Pick A Catchy Business Name – first tip on how to start a luxury picnic business
Finding a business name can be tricky since there are barely any unique words that are short and simple. The biggest downside to picking a business name is that you cannot often replicate it on social media platforms or register it as an LLC.
So, what should you do?
Start by picking a list of short, catchy names representing your vision. We suggest using a self-explanatory name with the keyword 'picnic' to direct customers toward your page.
Moving on, find out if the name you are going for isn't already owned since it will hinder the LLC registration process. Remember to keep your name simple and an eye-catching logo.
2. Set Up Your Business Website – tip on how to start a luxury picnic business
A professional website is a virtual storefront for your business. It leaves an impression on your customers by reflecting your brand identity and image. Thus, it is an effective way to build a consumer base and attract customers.
Start by looking for an attractive domain name and buy hosting for your website. You can hire a professional to create the outlook of your website and add widgets that are in line with your services.
Make sure it is user-friendly, mobile, and desktop compatible so that your consumers can access your website using all forms of technology.
Also, secure social media accounts with your business name. The catch is that most of the names you would like on social media would often be taken– in that case, make sure you opt for a name that goes best with your brand.
3. Register for an LLC – luxury picnic business tip
Since you're starting a business, you'll want to register your company as a legal entity.
So, how can you go about this?
It is important to consider 4 types of entities: sole proprietorship, LLC (limited liability company), partnership, and corporate organization. Each of these entities has its benefits and drawbacks.
However, when deciding what type of business entity, you should opt for, it is important to consider what type of liability exposure you want and your business goals.
Register it with the state where you will be doing the business.
4. Plan your Service Charge – tip on how to start a luxury picnic business
It is the part where you must conduct thorough market research to create a plan with a competitive advantage.
Use different price models, such as competition-based pricing, where the rates of your competition will work as the benchmark for your prices. Similarly, you can use a penetration price strategy to enter the market. Doing so will help you set your packages and services according to the demand of customers.
To price your services, you need to set a flat rate that covers your basic package and add any charges to over special requests by your customers.
Here are some aspects to consider when planning any service or add-on charge:
Target Audience: Analyze the market for your target audience. Are they locals? What is the generic demographic? These are some questions you should keep in mind.
Location: Determine the general spot used for your competitors' setup. Scout for better options as well.
Food Vendors: Search for good and reputable food vendors.
To develop a concrete plan, research and analyze the market.
5. Purchase Inventory – start a luxury picnic business tip
An inventory is key for this business. Therefore, when buying items, think about reusability. For example, go for reusable pillows, rugs, and mats instead of opting for regular rugs.
Consider buying essentials such as glassware, candles, napkins, etc., before moving towards centerpieces that add glamor to your service. You can also make use of interchangeable colors that you can use to create different themes, such as black, boho, or pink.
It all comes down to your ideas and how much you can play around with the tools available.
FAQs
What financial options can I make use of?
You can ask for sponsorships and loans from the bank. You can also ask your family and friends for loans you can repay later when you earn profits. 
Is there a range for the service charge? 
Not really. You need to make a competitive analysis of the market to create a sustainable pricing model for your brand. 
Do I need to stick to a theme for my brand? 
It is preferred that you have a theme for your social media pages and a logo representing your brand. This is a visually pleasing element of the brand that attracts customers.
Can I offer other services on my website? 
Yes, you can offer services closer to your niches, like party planning, photography, and add-ons to the picnic theme. 
Final Thoughts
In a nutshell, the luxury picnic industry has been booming since the pandemic. Minimalist and creative trends have dominated the service industry, specifically party planning and management. Therefore, to host a successful picnic business, you must strategically plan the pricing, marketing, and logistics.