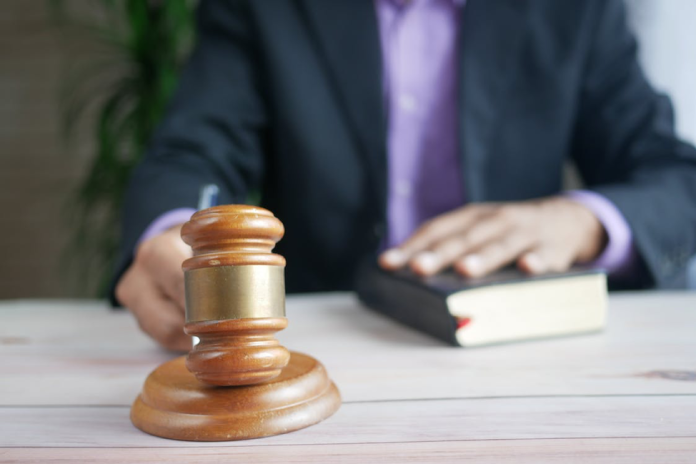 How to Start a Bail Bond Business
Why should you consider establishing a bail bond business? Well, let's review some statistics, shall we? A survey shows that one-third of Americans aged 23 are arrested at least once.
America has the largest number of inmates, even more than China. First-time offenders expect a bail of $2,500 on average and a second-time offender often needs to pay $10,000 to avoid incarceration. These reasons depict the need for bail bondsmen in the country, and you can make a decent profit by providing this service to people.
But how to start a bail bond business in 2022? You can easily enter this two-billion-dollar industry today by following the steps explained below. The average age of a bail bondsman is 43, and 57% of them right now are women! You can help people charged with felonies by bailing them out and, in return, getting a small percentage of the amount. It's both monetarily and emotionally rewarding.
So, read this article to learn how to start a bail bond business.
Step One
First, research to know if this business seems right to you. In other words, know that bondsmen deal with people charged with crimes. Are you committed to interacting with these people and having a lot of repeat felons in your clientele?
If you are comfortable with it, then you must research your market. Know how much other bail bond businesses are charging. Talk to native judges, policemen, and defense attorneys to make some friends. That's how you can survive in this industry and make a decent profit.
Step Two
Next, you should know your state's requirements for those applying for a license. You should check with your local police department to make sure you are eligible to obtain this certificate.
If you are confused about how to start a bail bond business, consider the following common requirements in most states:
You are 18 years old
You have a high school diploma
You attended a pre-licensing course
You passed your state's bondsman exam
You are endorsed by a reliable surety company
Step Three
As mentioned above, you must attend this mandatory pre-licensing course to learn all about the ups and downs of the bail bond industry.
Search for these courses online and know that they may cost you $250 to $750, depending on which institute is offering the program. Then you must pass the license exam and answer MCQs mostly to succeed.
Now, you should apply for a license to work as a bail bondsman in your state. That's how you can start a bail bond business properly and start making a profit in the system.
Step Four
Whenever we discuss how to start a bail bond business or any other establishment, we must remember to register it properly.
You can register your company as an LLC after coming up with a non-copyrighted easy-to-pronounce name for it. However, you must produce the following to have it registered today:
A corporate bank account
Your IRS-issued tax identification number
A lawyer familiar with your state's cash bail process
Step Five
In the end, it's important to work with a surety company to protect your business. What should you do if a client becomes a "jumper," i.e., runs away?
You can always hire bond enforcers, i.e., bounty hunters, who can track these jumpers down (ensure these hunters aren't illegal in your state) for their next hearing.
However, most bail bondsmen work with surety companies that serve as insurance brokers. They'll pay the bail bond if your guy jumps the train and doesn't show up in court again.
We recommend Lexington International, Crum & Forster, and Star Insurance Company as some reliable sureties you may contact.
FAQs
How much money should you have to start a bail bond business in America?
Some experts have estimated that an average bondsman requires $8,500 to start this business. Most of this money will be spent on advertising.
How many bail bond businesses are functional in the United States?
It's estimated that this industry has declined 9% since 2017 to just 12,000+ bail bond businesses today.
How much should you charge for your services in this industry?
Your charges will depend on several factors, such as how much bail is set. Some companies charge 10% to 15% of the bail, but you can always set up your charges uniquely.
Conclusion
This article explains the steps involved in becoming a bail bondsman in the United States. You should do your research to pick a targeted audience and register your bail bond business in a state where cash bail is legal.
Take the mandatory pre-licensing class, pass the exam, and get your license. You would contact a surety company to become your insurer in case your guy becomes a jumper.
And now you've learned how to start a bail bond business successfully in America. Just revisit the FAQs if you are still confused.