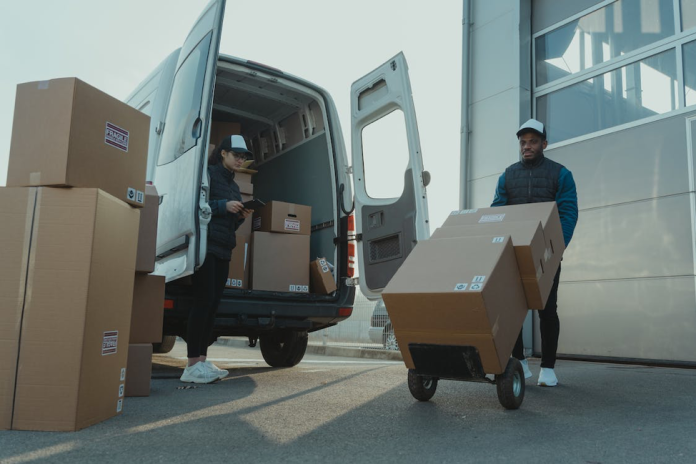 How to Start a Box Truck Business
Do you want to open a venture that gives you flexibility, offers the great earning potential, and keeps you on the go? If yes, starting a box truck business could be the best fit for you. But what is a box truck business?
A box truck business is a venture which allows you to make money by delivering loads/goods in your truck. These types of deliveries can include furniture, packages, bulk food items, and other cargo that require local delivery but don't need online or retail purchases.
So, is starting a box truck business a worthy investment? Starting a dump truck business allows you to become your boss and work according to your ease. Additionally, one of the best parts about starting a box truck business is that you do it with just a small amount of investment. There's no need to spend hundreds of dollars to get your venture started; all you need is some startup capital and a few box trucks.
With that said, if you're unsure how to start a box truck business, look at these simple steps.
1. Decide your business name
Wondering how to start a box truck business? Start your box truck business by choosing your business's name. Your business's name will offer the first impression of your venture to people looking to hire you, making it vital to select a name that reflects your business values.
Moreover, you need to choose a unique name to help you rank well for branded search items, making it easier for your target audience to find you. Alongside, ensure you're choosing easy-to-spell words. After all, don't you want all of your potential customers to be able to pronounce your business's name easily?
Besides that, consider keeping your business name short and simple, making it easier for your target audience to remember. Additionally, you must ensure the domain name for your website and social media platforms is available before choosing a name.
To help you get innovative juices flowing with different name ideas, here are some sample names:
Move Forward Transportation
2. Obtain funding
Remember, securing financing for your box truck business is essential. After all, you need money to pay daily bills and invest in various activities to ensure your box truck business grows. But how can you raise funding for your box truck business? There are many ways to get capital:
Venture capital: Venture capitalists demand an equity position in the business to help it carry out a favorable project. This includes giving up some equity or ownership in your venture to a third party.
Crowdfunding: Crowdfunding is one of the fresher methods of funding a business that has been getting a lot of fame recently. It's like taking a pre-order, payment, or investment from more than one individual simultaneously.
3. Develop your marketing strategies
Thinking why your box truck businesses need marketing strategies? An effective marketing strategy sets out your business objectives, including who your target audience is and how you aim to reach them.
Additionally, it's your blueprint and plan of action for the marketing activities you'll do in the future to grow your venture. Not just that, a marketing strategy defines how you communicate your value to others, making it vital to develop great marketing tactics.
So, how can you create effective marketing strategies? Consider building a user-friendly website. You need to create a website for your box truck business to avail the perks of an online presence, allowing you to increase your sales.
4. Get business insurance
One of the crucial steps in understanding how to start a box truck business is to get your business insurance. Insurance safeguards you from unpredicted events that can devastate your venture, making it vital to get your box truck business's insurance. But what are the different types of insurance you can get? Some categories of insurance include:
Business property: offers coverage for your supplies and equipment
Property: covers your physical area, whether it's an office, cart, or storefront
Equipment breakdown insurance looks after the cost of repairing or replacing broken equipment.
Worker's reimbursement: offers compensation to workers injured during the job.
FAQs
How much can it cost to open a box truck venture?
The startup costs for a box truck venture vary from approximately $6500-$15000. These figures include purchasing a used truck for as little as $4500 or putting a 6-10% down payment on a brand-new truck which might cost as much as $60000.
Is starting a box truck business a good investment?
The box trucking industry is a profitable business, and box trucks are one of the most in-demand commercial vehicles. Whether you decide to rent, lease, become a company driver or buy your box truck, these services are always highly demanded.
Final thoughts
If you're confused about how to start a box truck business, check out these steps. Keep in mind that to start a box truck business, you need to find a unique name and get enough funds for your business. Alongside, you also need to develop great marketing strategies.